HIGHEST-PERFORMANCE COATINGS.
OVER 50,000 COLORS.
QUALITY ASSURED.
LINETEC IN-HOUSE BLENDING
The in-house blending lab allows Linetec to match colors and blend paints without having to wait for the paint suppliers to blend and deliver them to Linetec.
Linetec's blending lab has six individual mix and match color systems, encompassing the three leading high-performance paint manufacturers, giving us the ability to meet or exceed all AAMA paint specifications: 2603, 2604 and 2605. These paint blending systems give us the ability to fully control the color match, ensuring customers receive the best color consistency possible.
linetec's precise color match process
Perfecting technologies to ensure the correct color match with in-house blending.
---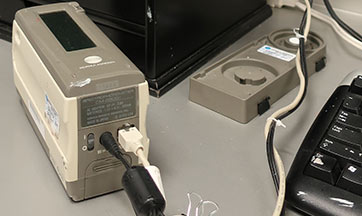 COLOR MATCH COMPUTER SysTEM

---
The color match computer, called a Spectrophotometer, scan color samples and provide the recipe of tints and bases to precisely match the color sample. Using this equipment, and years of experience, Linetec's lab technicians can match anything from a piece of metal, to a section of masonry, to a swatch of fabric.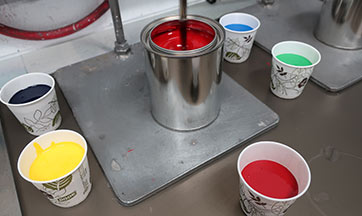 24-48 hour customer samples

---
Color matches are created on small metal panels and sent to the customer for approval. Having in-house blending capabilities allows us to better meet our customers' needs in hours not days or weeks. Typically customer sample and color match requests are processed and completed in 24 to 48 hours for most in-house blendable colors. Upon color approval, Linetec will produce the coating in the blending kitchen where anywhere from one to several thousand gallons of the specific color can be produced.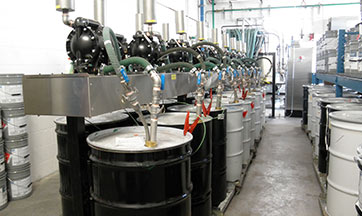 STORAGE VAULT ELIMINATES COLOR VARIATION

---
In addition to Linetec's expansive color matching and paint producing capabilities, is our paint storage vault. Within the storage vault, a working inventory of approximately 15,000 gallons of paint is maintained. This stock is based on current and future customer needs, assuring the exact color on final project material. This eliminates any potential color variation when the entire project is not painted at the same time.
SAMPLE COLOR CHIPS
Linetec can supply color sample chips for any order or quote. Requests for samples can be made on-line, with our Quoting Department or Inside Sales Representative. Typical response time is 48 hours on most In-house blendable colors and all anodize colors. Non in-house blendable samples may take up to 2 weeks depending on the paint system, type, color, and vendor.
Each color sample will have key information documented on the back of the chip. Color name, finish type, finish code, number of coats required, and if it is in-house blendable or non in-house blendable. Samples are shipped standard ground delivery.
REQUEST COLOR SAMPLE CHIPS
linetec color intermix system
From Blending Kitchen to the Sample Color Chip Oven and straight to your office.
---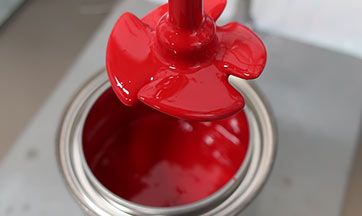 Blending kitchen

---
Linetec's in-house color matching system utilizes multiple interfaced computer and color match systems – including Hunter Lab Spectrophotometers – to match and blend PVDF resin and baked enamel coating systems.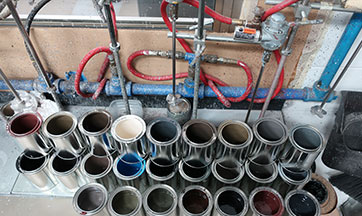 intermix color system

---
Linetec's color intermix system holds over 50,000 unique colors in its database, with the ability to match almost any color in-house. You can be assured that Linetec will provide the perfect color for your project.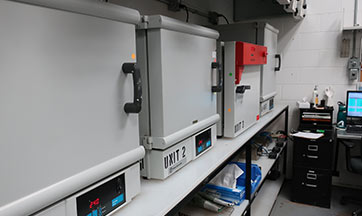 sample color chip oven

---
Paint color chip samples are created by Linetec's in-house lab technician per request and cured in our sample chip oven. 
The Linetec associate verifies color after the paint chip has cured, prior to the samples being sent out to the customer.