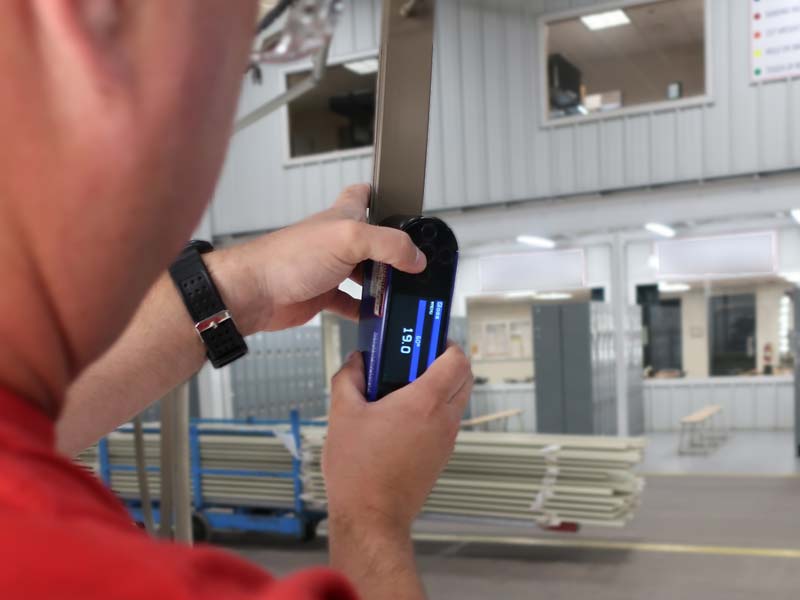 Linetec Paint critical quality parameters and testing:
Color uniformity, specular gloss, and dry film thickness are monitored and measured in accordance with the current revisions of AAMA 2605, AAMA 2604, AAMA 2603, and internal standard operating procedures.
Linetec has established and maintains records that provide evidence that finished material has been inspected and/or tested. These records show clearly whether the finished material has passed or failed according to defined acceptance criteria. Where the finish fails to pass any inspection, the material is reworked as applicable. If rework is not possible, the customer is notified and the item is returned as rejected with the specific deficiencies noted.