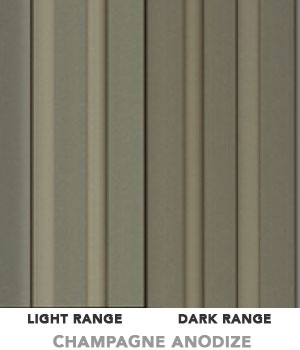 anodize range samples
---
The amount of variables in the anodize process make it necessary to use range samples rather than a single sample commonly used with a painted finish.
An anodize range sample is a set of two anodize color chips for a single color. The set includes a light sample and a dark sample which provides you with a visual reference to represent the extremes of appearance to be expected on the finished parts.
Range samples aren't always from the same alloy, temper and shape that will be used on your project, therefore they are meant as an illustration of the degree of possible color variation and may not be an exact representation of the color achieved for your project.
A set of anodize range samples can be requested prior to sending material for finishing to an anodizer. Since anodize color is affected by the alloy, requesting a custom set of range samples using your project material will give you the most representative set of range samples.