Automation of anodizing line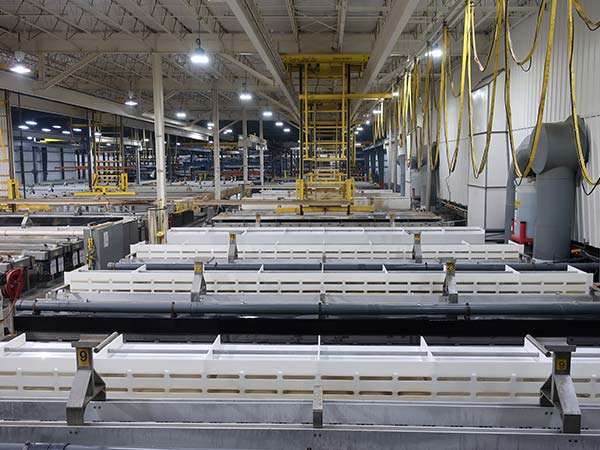 The use of automation and system controls is imperative when anodizing and even more so with secondary billet extrusion.
Linetec employs a computer-controlled hoist system to guide material through the anodize process eliminating any chance of manual variations in pre-cleaning, etching, anodizing, coloring or sealing. This ensures the most consistent and durable finish on every load.
This computer-controlled system tracks all aspects of the process including tank sequencing, time, temperature, voltage, current, etc. It ensures all material with the same job and process specification is moved through the same solutions for the same amount of time.