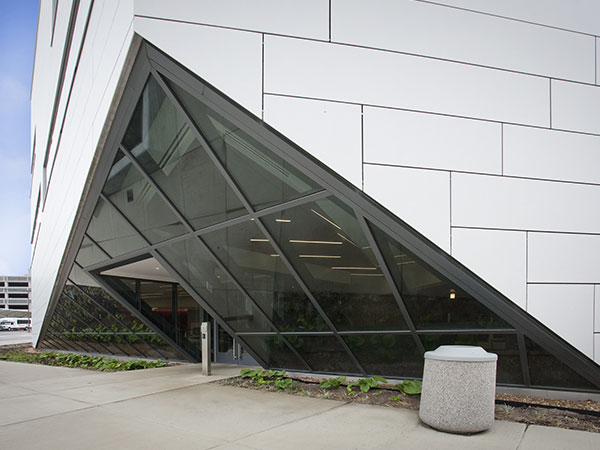 Class I and Class II anodic coatings are designations created by the Aluminum Association for the purpose of codifying the specification of anodized aluminum.
Class I coating has a mil thickness of 0.7 (18 microns) or greater
Class II coating has a minimum mil thickness of 0.4 (10 microns)
---
Class I coating is a high performance anodic finish used primarily for exterior building products and other aluminum that must withstand continuous weathering and outdoor exposure.
Class II coating is a commercial anodic finish recommended for interior applications or light exterior applications receiving regularly scheduled cleaning and maintenance such as storefronts.
Coating thickness can be measured by an "eddy current", a nondestructive test instrument, or by cutting a cross-section of the anodized aluminum, mounting it in a slide, polishing the edge, and reading the coating thickness directly with a microscope.
Class I and Class II coatings should not be confused with Type I, Type II, and Type III anodic coatings as described in the authoritative anodizing standard, MIL-A-8625. Type I anodize refers to chromic acid anodizing. Type II is normal "clear" sulfuric acid anodizing. Type III is "hardcoat" using sulfuric acid or mixed chemistry electrolytes.
| | | |
| --- | --- | --- |
| COATING WEIGHT SPECIFICATION: | Class I >+ 27.0 mg/in2 | Class II >= 15.5 mg/in2 |
| COATING DENSITY | Class I >= 38.0 mg/in3 | Class II >= 38.0 mg/in3 |
All Linetec anodize finishes are a Class I coating, with the exception of ANO-204 Clear, which is a Class II coating. Clear anodize is available in both Class I and Class II. Class I anodize coatings are the only finishes that carry a warranty.