Like a blank sheet of paper or a fresh canvas, flat sheet aluminum readily accepts your most inspired, colorful creations.
Assisting you in bringing architectural concepts to constructed reality, Linetec offers you a choice of nearly any imaginable paint color, our entire spectrum of anodize finishes, as well as specialty and custom options for your aluminum flat sheet orders.
Use our online Color Select and Spec tool to preview a variety of our in-house architectural paint coatings. Simplifying the experience, scroll through eight color families to make your selection:
Within the digital palette, click on interactive color "chips" for samples and ordering information.
For projects seeking finishes that go beyond color alone, browse our specialty finishing options to explore:
The touchable tones of terra cotta colors and textured coatings
The simulated stonework and artistic application of spattercoats
In addition to Copper and Bordeaux Anodize, view our anodize brochure for a complete color selection.
Anodize color samples also may be requested through our online form.
If originality is what your project requires, our team of in-house paint color specialists also can help you with custom matches and new formulations.
As your single source solution for architectural finishing, we want to make it as easy as possible to realize your client's vision. Along with finding the perfect color fit for your project, we also support you with fast turn-around times. Our Quick Ship Program provides finished stock flat sheet in four days on orders of 25 sheets or less.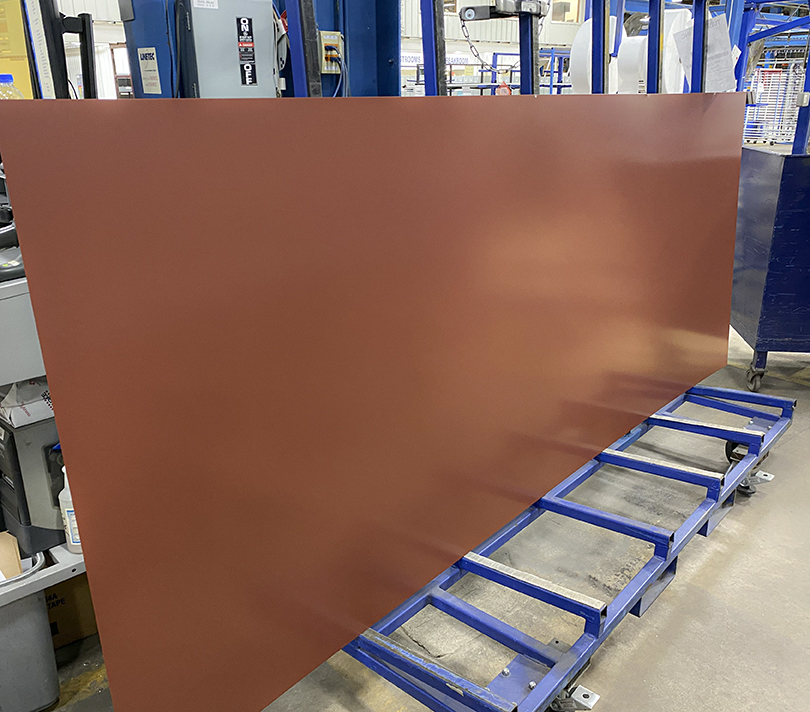 To learn more about Linetec's finished flat sheet offering, please visit our webpage.
For personalized assistance with your flat sheet or other finishing service needs, please contact your local representative.