Building Enclosure magazine's Fall 2021 issue on coatings features Linetec's expertise on architectural aluminum finishing with a cover image of Indiana's Elmer Buchta Entrepreneurship & Technology Center's colorfully coated panels.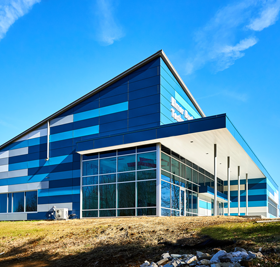 The online edition's landing page also showcases an engaging, visual sampling of Linetec's Copper and Bordeaux Anodize project examples and application techniques.
Authored by Tammy Schroeder, Linetec's marketing manager, LEED® Green Associate, "Coating Considerations for Architectural Aluminum" shares how factory-applied, durable finishes help maintain the manufactured products' intended look and specified performance with minimal maintenance.
The article highlights the many aesthetic options for architectural finishes including:
Textured, terra cotta, spattercoat, wood grain and other specialty finishes
Custom-blended coatings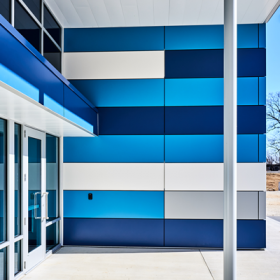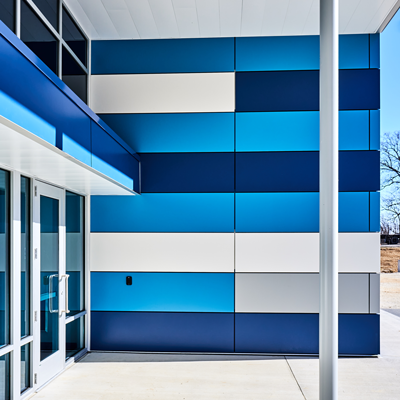 In addition to the variety of looks available for finished aluminum, the article addresses high-performance specification standards and environmentally responsible, sustainable choices.
Click here to read the full article in Building Enclosure.
For personalized assistance with your finish specifications and color selections, please contact your local representative.