Metallic and mica coatings present an eye-catching "pop" of sparkle to your finished architectural aluminum products, while meeting your project's high-performance requirements.
As a single source solution for architectural finishes, Linetec not only provides more than 50,000 painted color choices, we also verify and apply them to meet the industry-leading specifications.
Highest Performance
Linetec is 100% compliant of all AAMA specifications, published by the Fenestration and Glazing Industry Alliance.
For the highest level of performance in a reflective-flake coating system, specify either three-coat metallic coatings or two-coat mica systems. Both are manufactured as 70% PVDF resin-based coatings and applied under our precisely controlled factory conditions to meet AAMA 2605 performance specification standards.
Finishes that meet AAMA 2605 exhibit outstanding resistance to color change, chalk, gloss loss and chemicals. They are subjected to 4,000 hours of ccelerated laboratory testing to withstand salt spray and humidity. They endure South Florida weathering testing to demonstrate reliable, expected performance for at least 10 years.
For most of your building products, you can consider AAMA 2605 as the default performance standard for nearly every exterior application and for interior surfaces in high-traffic areas.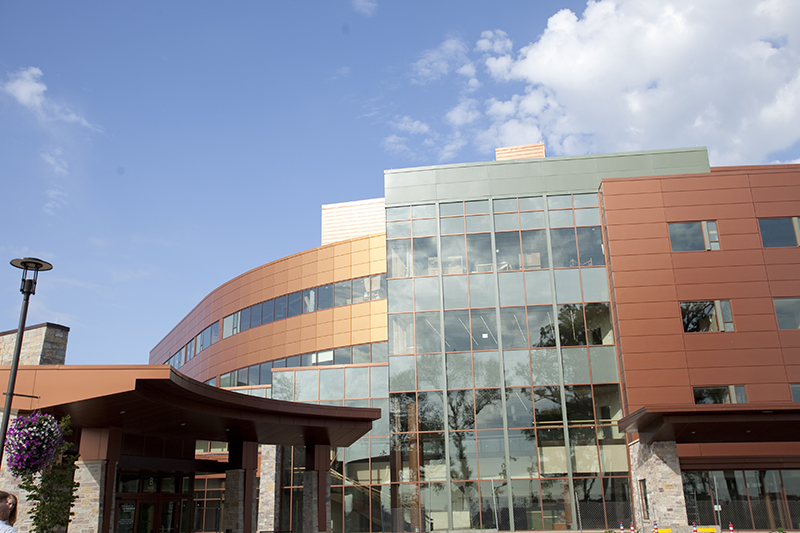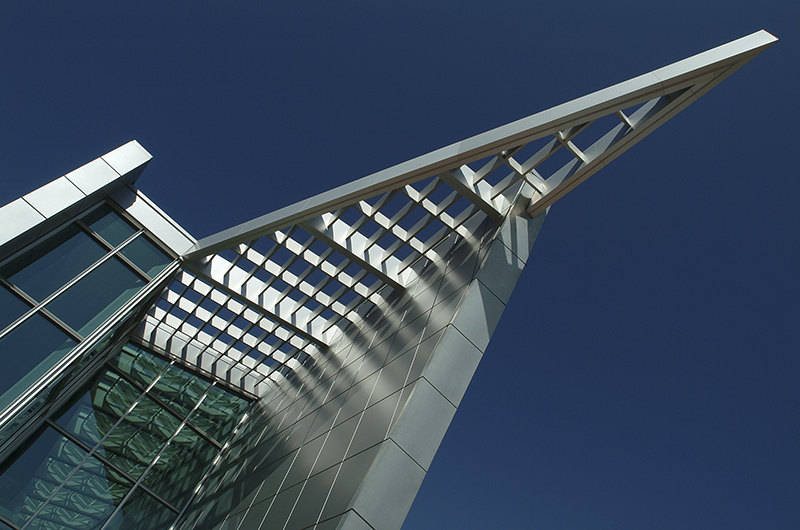 Intermediate Performance
For less demanding conditions, we also can provide mica coatings in a 50% PVDF formulation to meet AAMA 2604 requirements. Using the same test conditions per AAMA 2605, finishes that meet AAMA 2604 deliver reliable performance for at least five years of South Florida weathering and 3,000 hours of salt spray and humidity testing.
Intermediate performance finishes meeting AAMA 2604 provide good hardness and abrasion resistance. These may be ideal for interior surfaces that are seen more than they are touched, such as on wall panels or framing members installed above 6 feet.
For detailed language, please click to download our "Metal Finish Guide Specification" in CSI three-part format.
Practical Considerations
Please remember that when specifying mica and metallic finishes for your products, the reflective flakes in these coatings are not intended to have a uniform appearance. Some degree of visible variation should be expected and acceptable.
Per the AAMA-recommended guide specifications, coatings should be visibly free from flow lines, streaks, blisters or other surface imperfections in the dry-film state on exposed surfaces when observed at a distance of 10 feet from the metal surface and inspected at an angle of 90 degrees to the surface.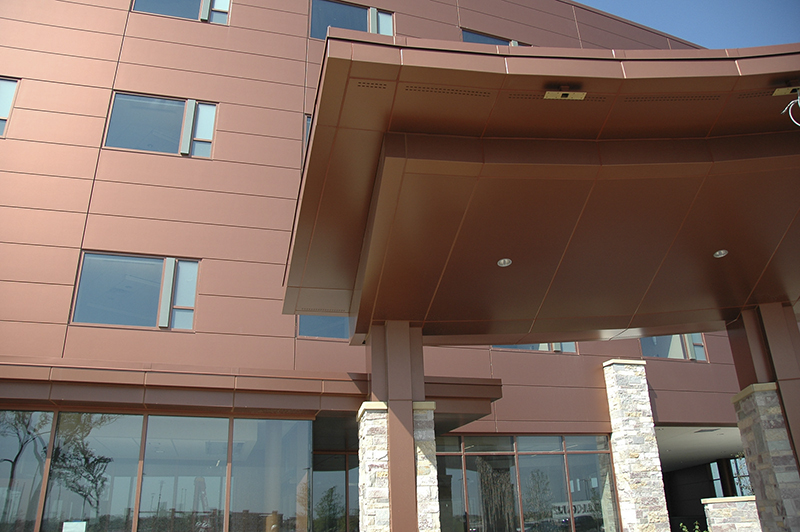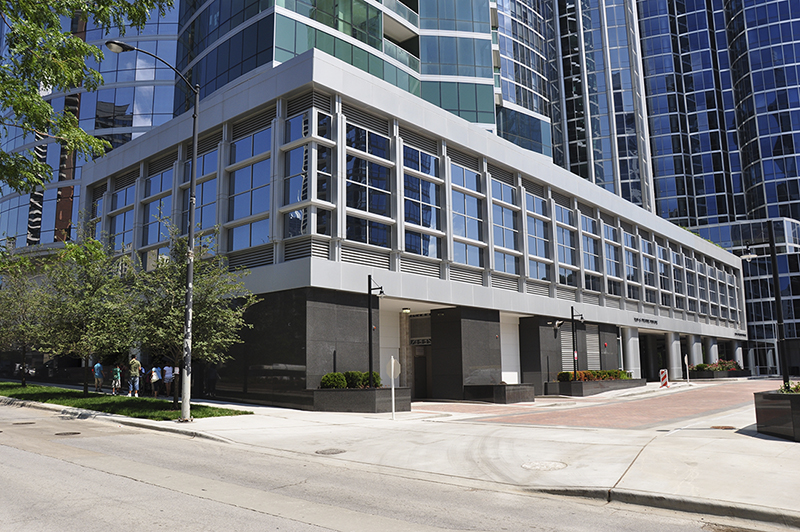 Standard Warranty
Aligned with AAMA 2605 and 2604 specification standards, Linetec offers a standard 10-year limited warranty for 70% PVDF architectural coatings and a five-year warranty for 50% PVDF coatings. These are spray-applied on our factory controlled, quality monitored paint lines.
While Linetec, and our paint manufacturing partners, warrant painted finishes for a specified amount of years, many more years of service life may be expected.
Please find sample warranty verbiage here for 70% PVDF and 50% PVDF coatings.
For personalized assistance with your coating selections or other finishing service needs, please contact your local representative.