Q:  Tell me about your job
A:  I am the vice president of human resources for Linetec and Wausau Window and Wall Systems. I have the opportunity to work with our greatest assets – all of the associates of these two great organizations.
Q: What did you do prior to Linetec?
A:  I worked with Wausau Window and Wall Systems for three years before my role expanded to include Linetec, both of which are part of Apogee Enterprises, Inc.. Before coming to work with Apogee, Wausau and Linetec, I worked for Aspirus as the vice president of human resources and community relations for 16 years.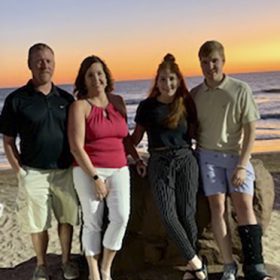 Q: What is your favorite part of your job?
A:  My favorite part of the job is the people. I love having the opportunity to work with people that care about the work they are doing and who want to do their very best work. I see the pride associates have in their work almost every day. I also love watching people grow both personally and professionally.
Q: What poses the biggest challenges for you?
A:  With the expansion of my role six months ago, my biggest challenge is to figure out how to do my very best work to serve both organizations and meet all of my internal customer's needs effectively. I still have a lot to learn about Linetec and I am looking forward to the opportunity to spend more time doing this in the coming year.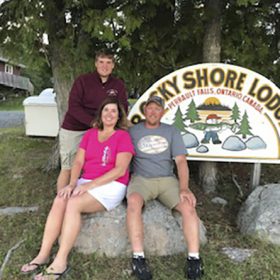 Q:  What is something you are looking forward to?
A:  I am looking forward to spring and summer. I love to be outside and enjoy taking walks and enjoying the sunshine and nature.  We recently built a new home and I have lots of work to do outside, so I am hoping the warmer weather is coming soon!
Q: What is something people don't know about you?
A:  In addition to my work with Linetec and Wausau, I am the board president of the United Way of Taylor County. Being a board president of a volunteer board has provided me with a lot of opportunity to give back to my community as well as learn to lead in a different way. It is important for me to be able to make a difference and volunteering helps support this.
Q: If Linetec gave you a surprise three day paid break to rest and recuperate, what would you do with those three days?
A:  I would definitely go to some tropical island where I could be promised beautiful weather with my family and a good book.
Q: If you could only eat one meal for the rest of your life, what would it be?
A: I can't think of one meal that I could eat for the rest of my life, but I sure do like the egg salad sandwiches and Lay's chips from our vending machines, so that might be a possibility!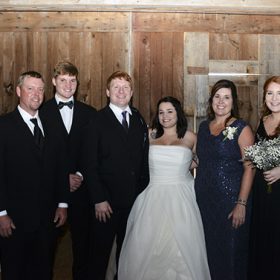 Q: What always cheers you up when you think about it?
A: My family (in general – though I still have a teenager at home so this does not always apply 😊) always cheers me up. I also am cheered up by the great team of people that I work with.
Q: When you are not at work, where do you enjoy spending your time?
A: I love watching my kids play sports and you likely will see me out at one of their games.  My youngest is a senior this year so I may have to start some new hobbies to occupy all of the years that I have spent cheering them on.