Whether you're working on a new construction project with aluminum-clad wall panels and columns, a renovation project replacing coping and trim, or a tenant build-out and signage update, Linetec can provide the finished flat sheet you need in as fast as four days, for orders of 25 sheets or less.
How do we do it quickly and do it at the highest quality?
Practice makes perfect, and reliable processes produce proven results.
Watch the video to see for yourself:
Before we receive your order, we already have inspected and ensured that more than 20 different sizes of flat sheet aluminum are available in our Linetec Management Inventory. Managing material stock at our location frees up floorspace in your facility, minimizes handling and the potential for damage, and streamlines the supply chain for faster delivery.
Once we have your order the appropriate sheets are pulled from our managed inventory, they then undergo a five-step pretreatment system to clean and prepare the sheets. After pretreatment, we strategically position your material on our racks to hold them in place during finishing.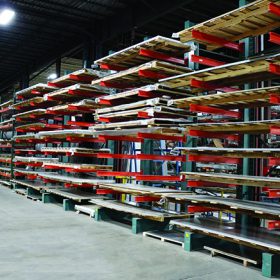 For painted flat sheet, our racking method leaves only two point marks along one edge on both sides of the sheet, within a half-inch of the outside. Longer sheets may require two to four additional rack marks.
For anodize flat sheet, rack marks will be within 1 inch of the border, on both sides, generally in the four corners of the sheet. Longer sheets may require an additional rack mark along the long sides of the sheet.
After the flat sheets are racked, they continue through our finishing lines to precisely match your color selection and performance specifications.
For painted finishes, your aluminum sheets are primed and coated as they move through our five pairs of spray booths. Our advanced equipment includes our rotary atomization bells and tracking system. These help to ensure uniform, consistent and efficient application in your choice of 30,000 in-house blendable colors, including some micas and metallics, textured terra cotta, spattercoat and antimicrobial finishes.
For anodize finishes, our completely automated process guides your material through 29 process stations. Anodize enhances the natural metallic look in tones ranging from clear and bronze to black, or even our proprietary Copper and Bordeaux.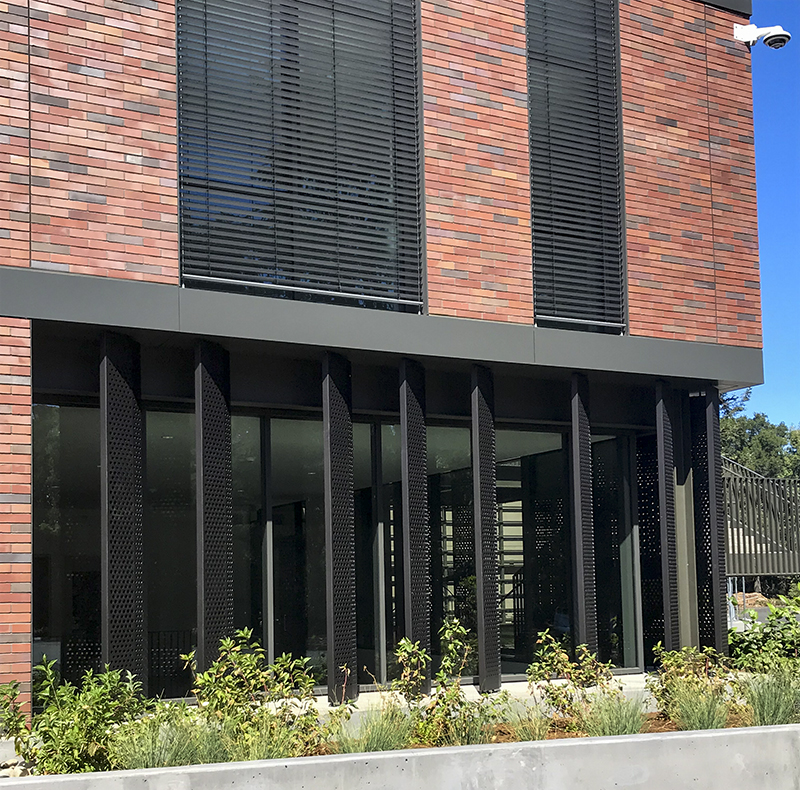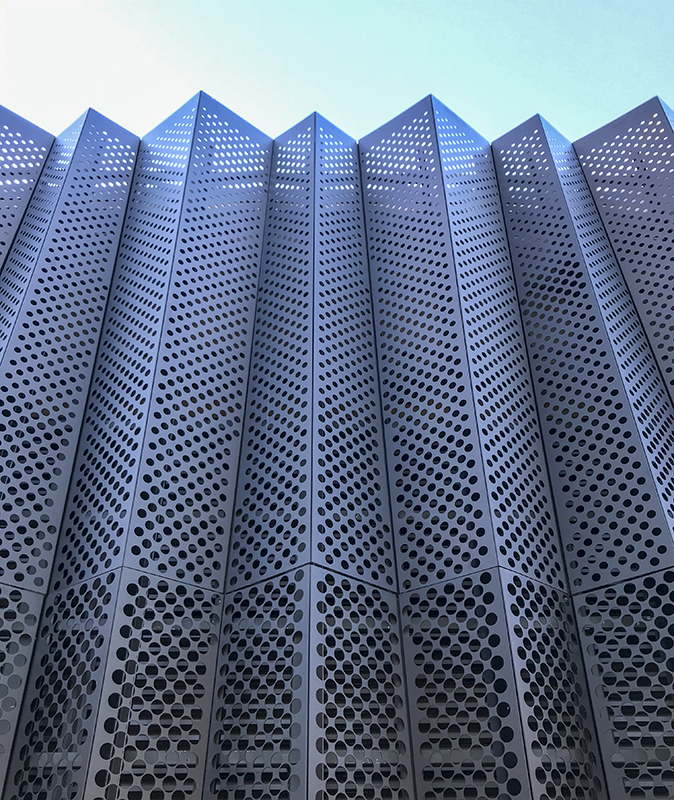 Designed by WRNS Studio, Sacred Heart School's William V. Campbell Academic and Arts Center in Atherton, California, features a "crinkled curtain" composed of finished flat sheet. Fabricated by Air Systems, the exterior, perforated aluminum wall system adds visual interest highlighting the building's natural material palette and provides shading to support the building's net zero energy goals.




Credit: Photos by Air Systems Inc.
Throughout the painting and anodizing process, we monitor each step in our factory-controlled environment. At the end of the line, our Quality Assurance team inspects your material to confirm the finished aluminum will meet or exceed industry standards and your needs.
Protecting the finished flat sheet until it arrives in your hands, we add a temporary Polymask removable film. We carefully package your order on skids for shipping to your facility or directly to the job site.
To learn more about Linetec's Quick Ship and finished flat sheet offering, please visit our webpage.
For personalized assistance with your flat sheet or other finishing service needs, please contact your local representative.