---
Copper building materials have shaped and embellished architectural designs for millennia. Ancient Egyptians clad massive temple doors in copper. The Romans used copper to cover the Parthenon. The Hildesheim Cathedral in Germany was crowned with a copper roof in the year 1280 and remains in use today. People still flock to see these iconic structures and imagine the captivating beauty of their original shiny metallic material.
---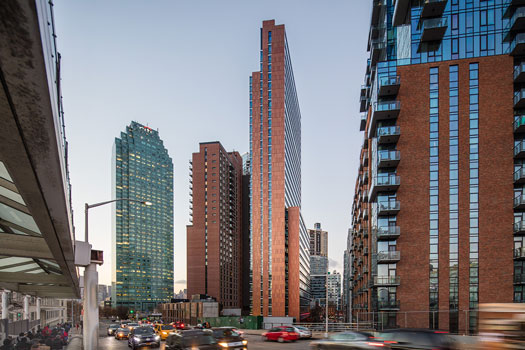 Through the centuries and decades, natural copper develops a patina that varies from dark brown or black to a bluish green, depending on the environment and how long it has weathered. Avoiding the aging appearance of color changes and run-off, Linetec's Copper Anodize for architectural aluminum retains the true tone of copper year after year.
Available for extrusion, stretch-formed and flat sheet aluminum, the classic elegance of our copper color anodize brings a rich distinction to architectural building projects – whether creating a dramatic new design for a modern, luxury high-rise, high-tech campus, or conveying a historic depth and heritage.
Along with presenting an attractive, stable and consistent finish, our proprietary Copper Anodize protects and maintains the structural integrity of the aluminum. Unlike actual copper, there are no concerns about galvanic corrosion with anodized aluminum. The hard finish on the aluminum surface also is more durable and easier to maintain.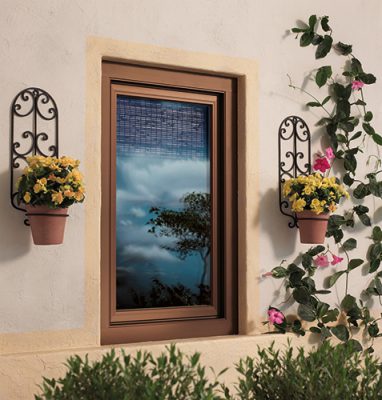 At Linetec, all anodized material is tested and sampled to ensure the production quality meets the AAMA-611 Class I industry-leading specifications for corrosion resistance, color and gloss retention, chalk resistance and resistance to erosion. To maintain its performance and color stability, our Copper Anodize does not require a clear coat or ongoing treatment.
The high performance and unique look of our Copper Anodize finish is achieved through a three-step electrolytic coloring process, rather than the standard two-step process. Our eco-friendly anodize process is more energy-efficient than traditional caustic anodize, and produces 90% less landfill waste. Our anodize process by-products are recyclable, and at the end of its useful life on a building, the anodized aluminum also is recyclable.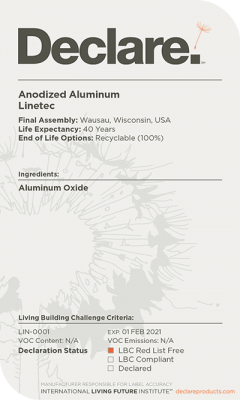 Further supporting environmental project goals, Linetec's anodize finishing for aluminum recently earned a Declare Label as Living Building Challenge™ (LBC) Red List Free. This means that Linetec's anodize finishing, including Copper Anodize, is in full compliance with the highest level of LBC criteria established through the International Living Future Institute. The Declare Label for Linetec's anodized aluminum indicates that there are no applicable VOCs associated with this product and lists a life expectancy of 40 years.
To see samples of Copper Anodize, or for personalized assistance in selecting your anodize finish, please contact your sales associate or email us at sales@linetec.com.