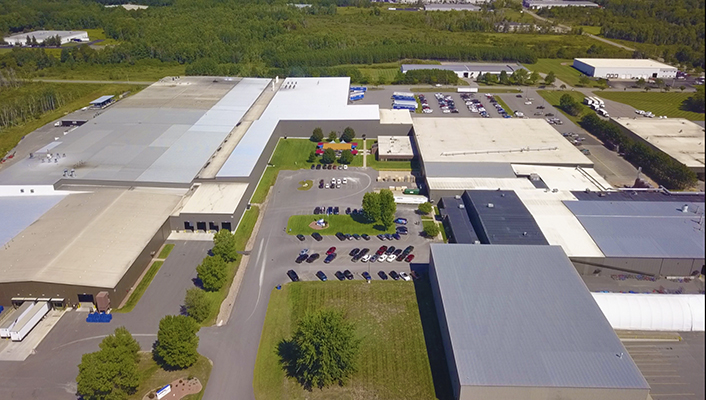 "Linetec is one company that has made sustainability a cornerstone of its methods and business practices," begins Glass Magazine's December "Here's an Idea" feature. This regular section looks behind-the-scenes at innovative practices that improve businesses and can make a big impact.
Environmental responsibility is written into our company's Core Values . Carrying these values into our daily work, Linetec associates are always seeking out new technologies and processes to continue improving our economic and environmental bottom line.
The article highlights some of our most recognized milestones and our greatest positive impact including:
Upgrading to energy-efficient lighting, which resulted in an estimated annual savings of $55,000

Reusing the solid waste created from our anodize process, which allows for local landfill cover

Creating a paint solvent recycling program with one of our suppliers, which cleans and repurposes 190.6 tons of solvent
Developing re-usable

shipping

containers, which reduces traditional packaging material waste
Along with our long-standing reputation as an environmental leader, Linetec supports our customers and their aluminum and recycled aluminum products with sustainable, durable coatings and eco-friendly anodize finishes. We also provide thermal improvement services to enhance the energy performance of metal-framed windows, doors, skylights, storefront and curtainwall systems.
To learn more about our award-winning, environmentally responsible practices and finishing options, visit the Sustainability section of our website. For personalized assistance with your next project, please contact your local representative.