Linetec's Tammy Schroeder recent article, "Corrosion-resistant finishes for high-traffic projects" published in Construction Specifier, explores the importance of specifying high-performance coatings for aluminum architectural products installed in city centers and transportation facilities. Transit-oriented developments, airports and train stations are among the examples shared in the informative piece.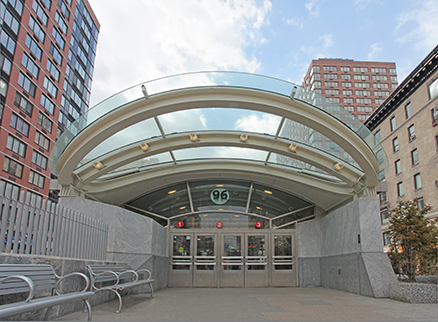 These building types and applications frequently are exposed to extreme weathering, pollution and chemical corrosive agents, as well as damage from high-traffic use. Corrosion from salt spray also is a common consideration in coastal areas and in cold weather climates where salt is used to de-ice the roads.
The article details advantages of both 70 percent polyvinylidene fluoride (PVDF) resin-based architectural coatings and Class I anodize. These durable corrosion-resistant finishes are illustrated using:
For specification guidance, Linetec cited American Architectural Manufacturers Association (AAMA) 2605 and 611 standards. Among the many aspects of these test standards, AAMA 2605 requires a 4,000-hour humidity, test as well as a 2,000-hour cyclic corrosion test; and AAMA 611 requires a 3,000-hour salt spray corrosion resistance test. Both standards include a 10-year exposure test on a South Florida fence to check color and gloss retention, chalk resistance and resistance to erosion.
Click here to read the full article in Construction Specifier.