Wishing you a Happy Retirement, Tom Hirn! Thank you for spending these last 38 years with Linetec.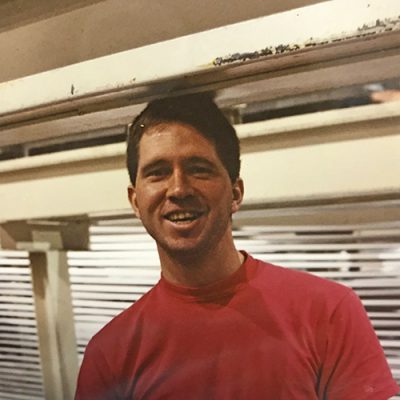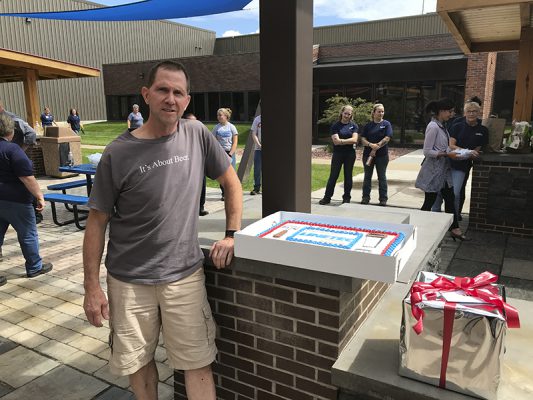 Tom starting his career with Linetec in June 1981. Tom was originally hired by Wausau Metals (in 1981), and transferred to Linetec when the anodize finishing line (named Anogee) moved to Linetec.
Tom was a true expert when it came to anodize, as his entire career was spend on the anodize lines. Tom worked in weld racking, unloading, staging, both manual- and auto-crane operation and line loading. The majority of Tom's anodize career he spent in a lead role.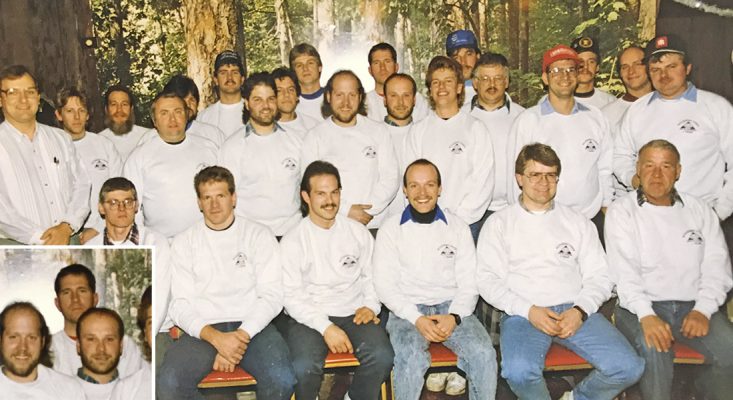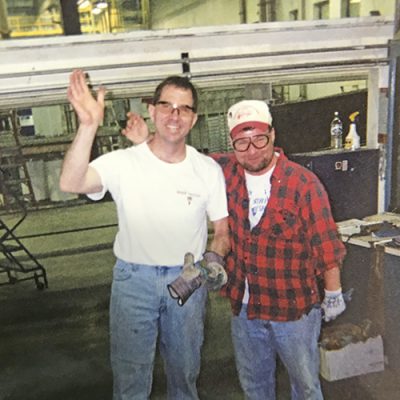 ---
Here are some words from a few of Tom's coworkers throughout the years: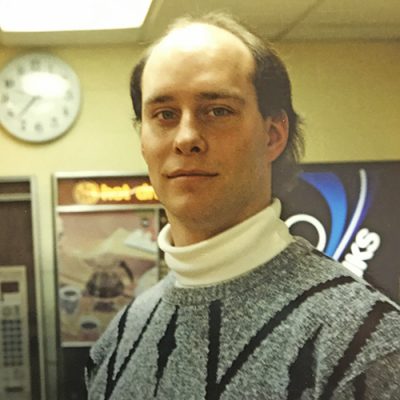 Andy Joswiak
"Since the day I started over 30 years ago, Tom has been exceptional. He always expressed his caring thoughts and concerns on things relating to his job in a calm, unemotional way. In doing this, he kept "the cool" of everyone else that he worked with. Tom never had a bad word to say about anyone. He was an individual that anyone and everyone would truly enjoy working with! His awesome attitude and calm demeanor will be missed at Anodize and all of Linetec."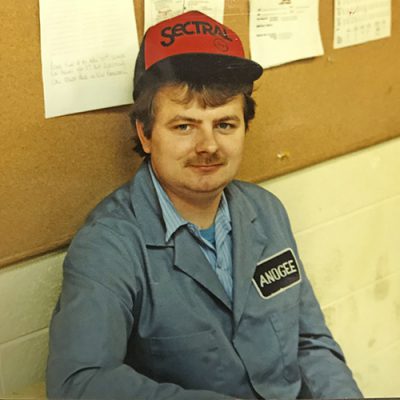 Todd Andreshak
"I have worked closely with Tom for the 33 years I've been with Linetec, especially early on. There were only a handful of us over at anodize, and in maintenance, so we all had to work together. My favorite memory of Tom is spending Christmas Eve with him (at work). We had just landed a job from Dixie Southern. The job was large rafter and railings for a waste treatment project. The material came in and it was already assembled, extremely heavy and the parts were 8 feet tall! Our tanks are not 8 feet deep. So we put our heads together and built special equipment and brackets to hold the pieces. It took everyone there to man handle these things! So we'd run them through the anodize tanks, the team would remove them from the brackets, we'd flip the assemblies upside down, and run them through the line again.  This same group of us loaded these parts on the semi flat bed and sent them on their way Christmas eve night.Tom was instrumental in getting this done."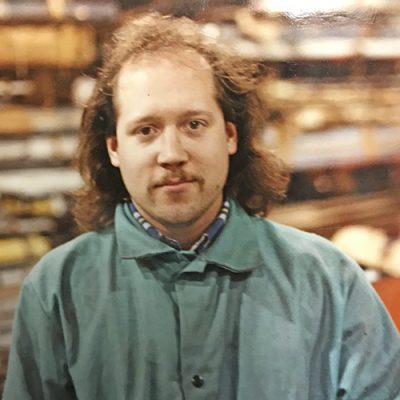 Todd Pittsley
"Tom trained me to weld, and to be rack welder.  He spent about 2 weeks with me before sending me out on my own. Tom was a good trainer, and was always really laid back. I enjoyed talking with him. We spent a lot of breaks together, talking sports. I am really going to miss him!"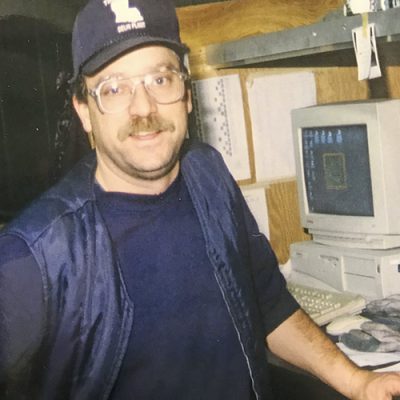 Jerry Heil
"Tom was always thinking about the next guy when he did his job. He always appreciated everyone, and was just and all around great guy. Tom and I enjoyed talking about our grandkids and swapping stories.  For many, many years we went back and forth, talking sports, mostly the Milwaukee Brewers and the Green Bay Packers. And we didn't always agree or see eye to eye on everything either! I am definitely going to miss that guy, and all our talks together."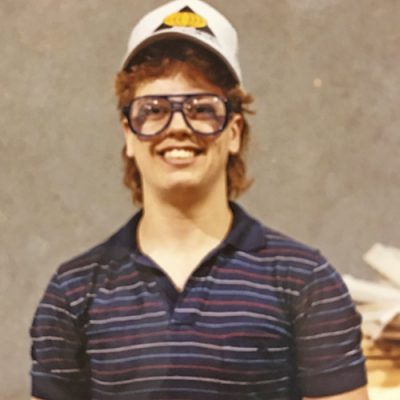 Brian Radloff
"Tom is the most easy going, hardworking guy I know. He was always so easy to get along with. Tom and his brother have a cabin near ours, so we'd get together at our cabins during hunting season. It's hard to believe, but his entire family is just as nice as Tom is!"
Kelly Narlock
"Tom was the nicest person I ever worked with, he never had a complaint about anything."
Aric Imbach
"Tom was always great to work with.  A few of us guys still talk about the one and only time we ever saw Tom get bad. We knew he was angry because he whipped a skid."
---
Tom officially retired with a celebration in the Linetec courtyard: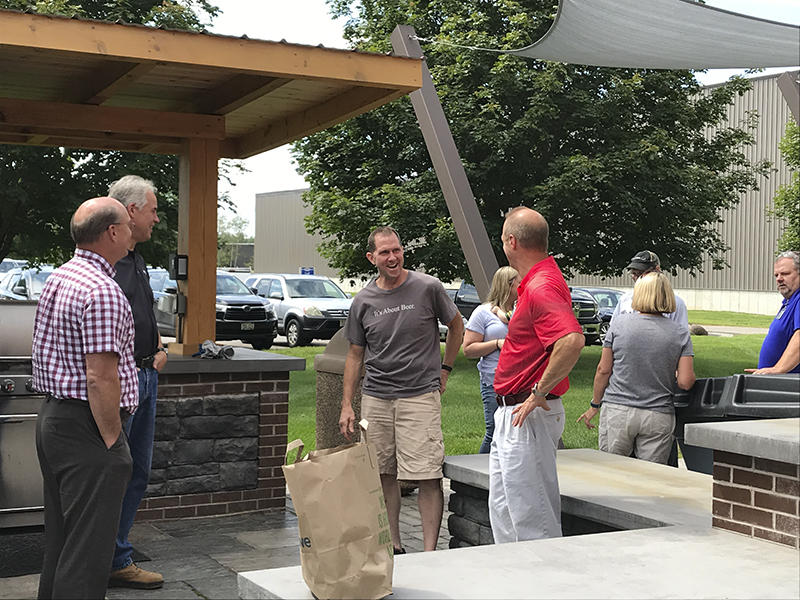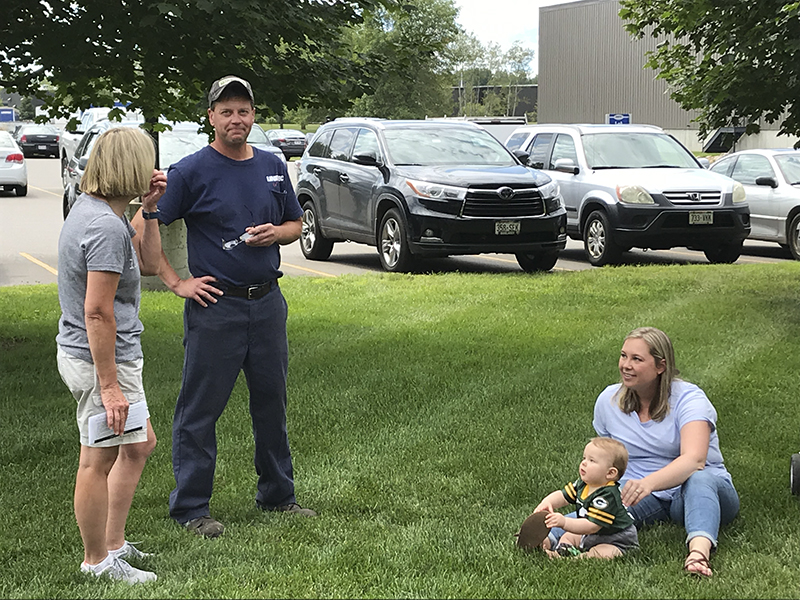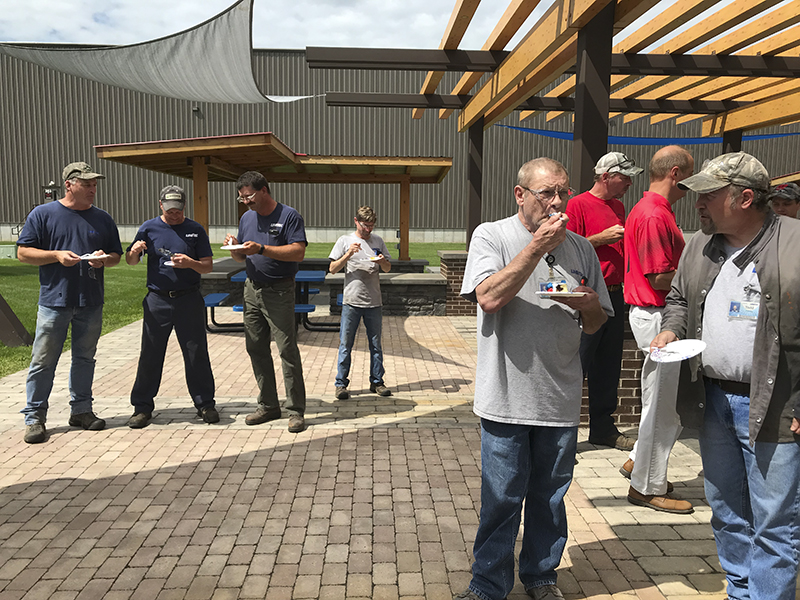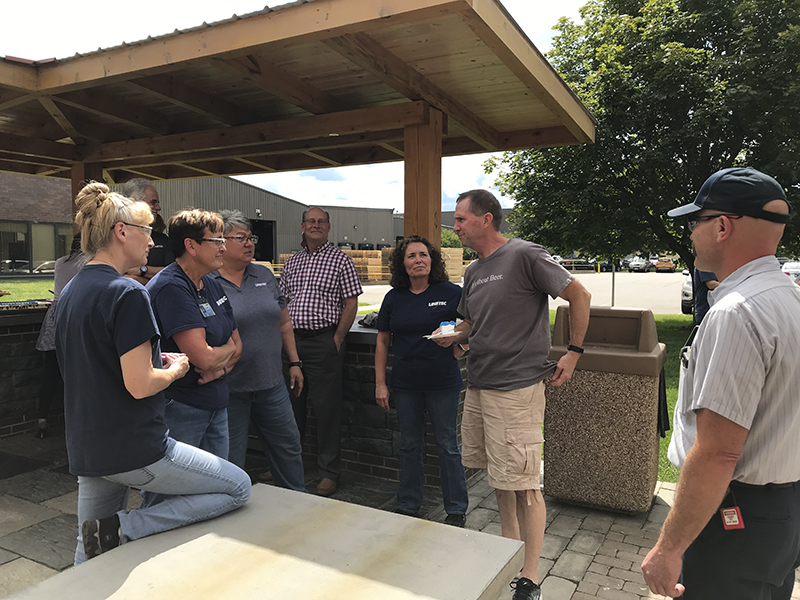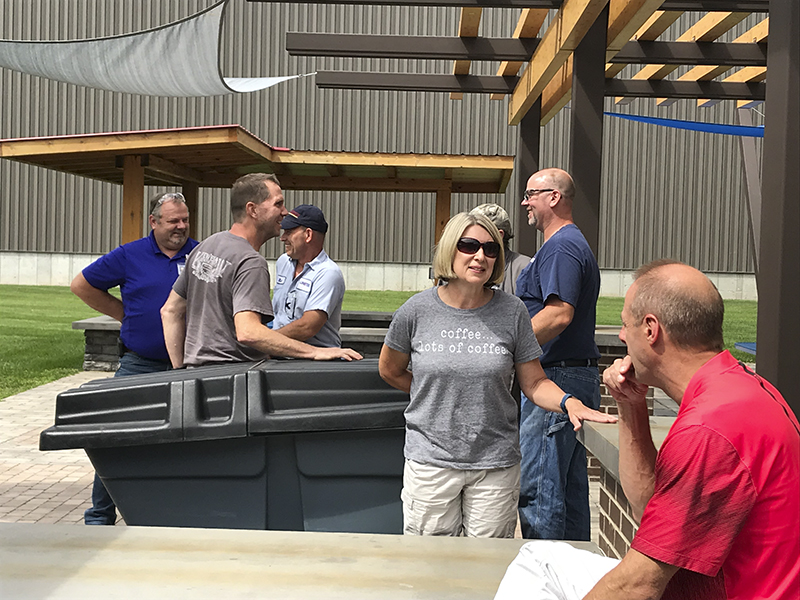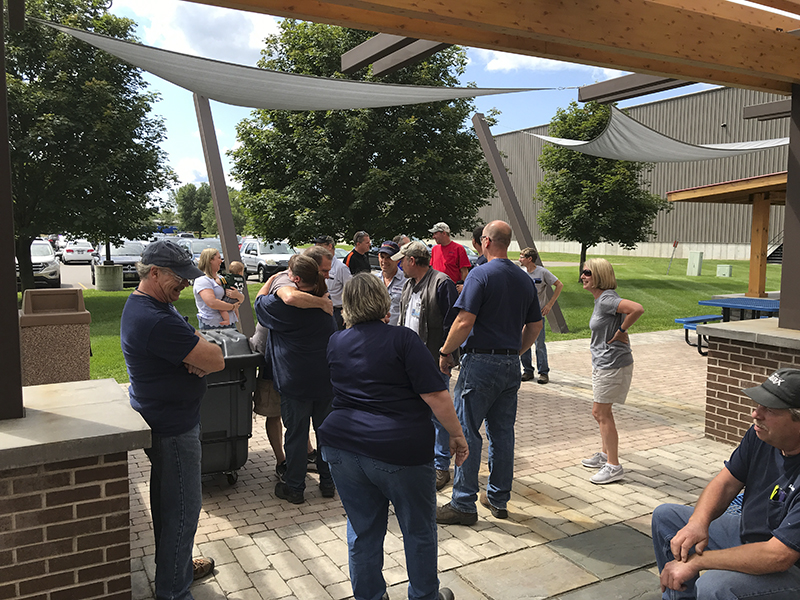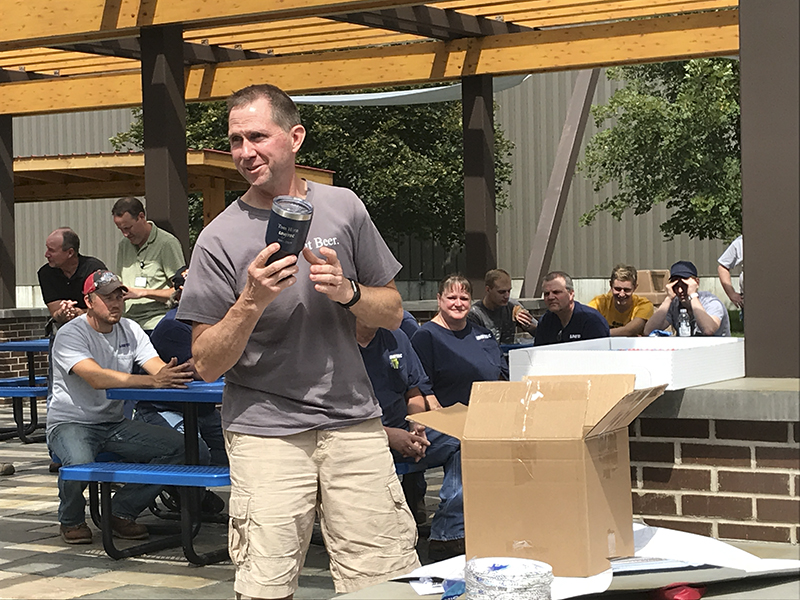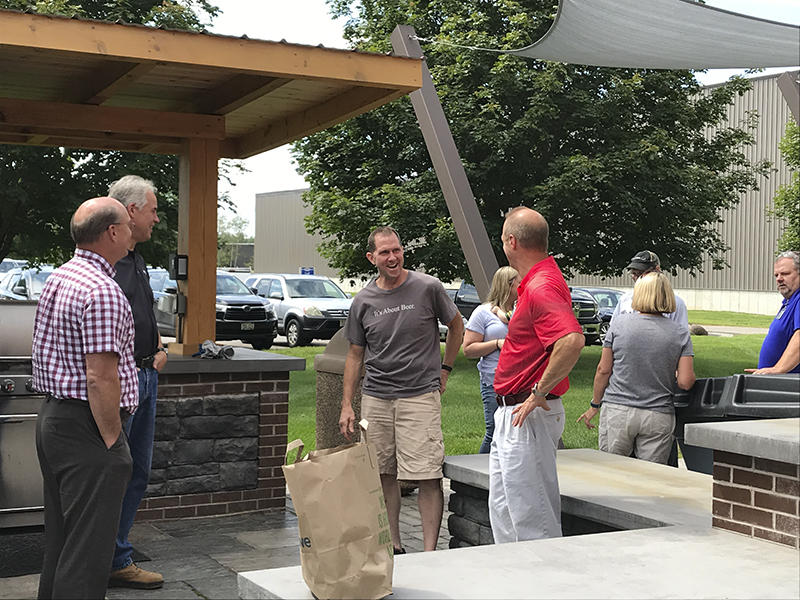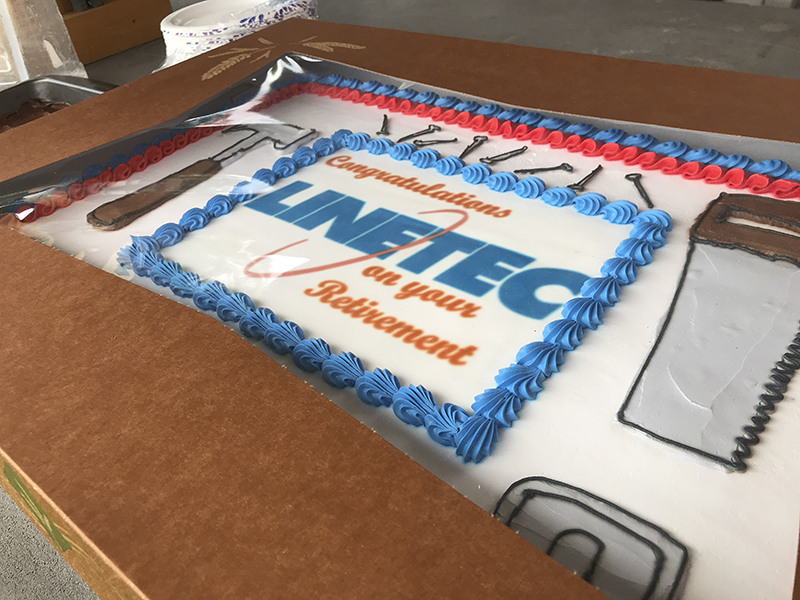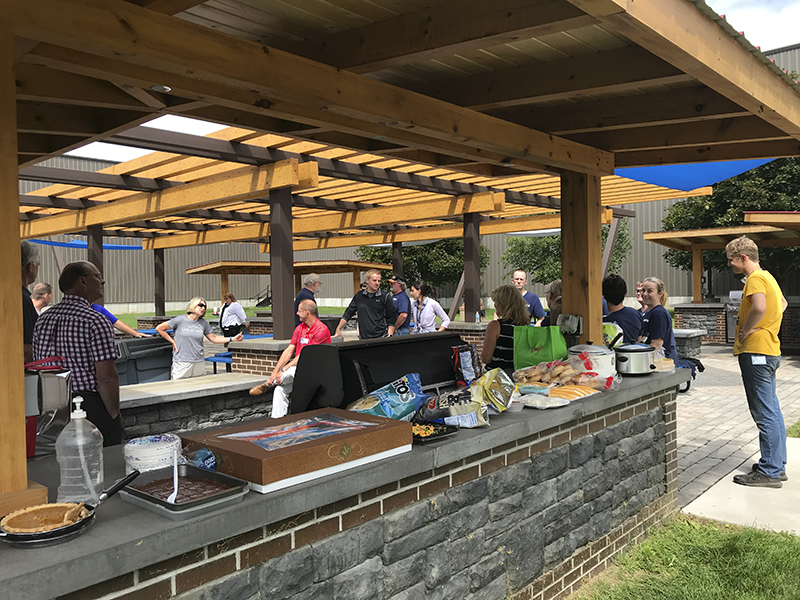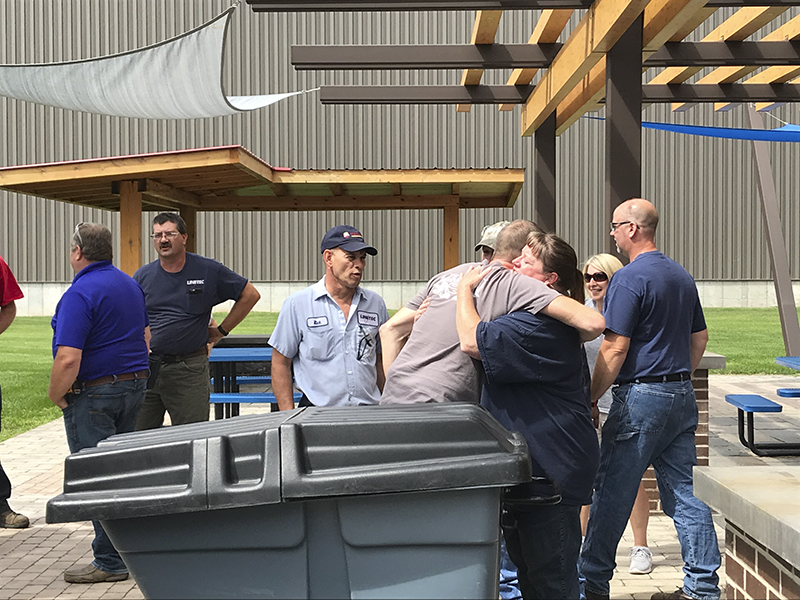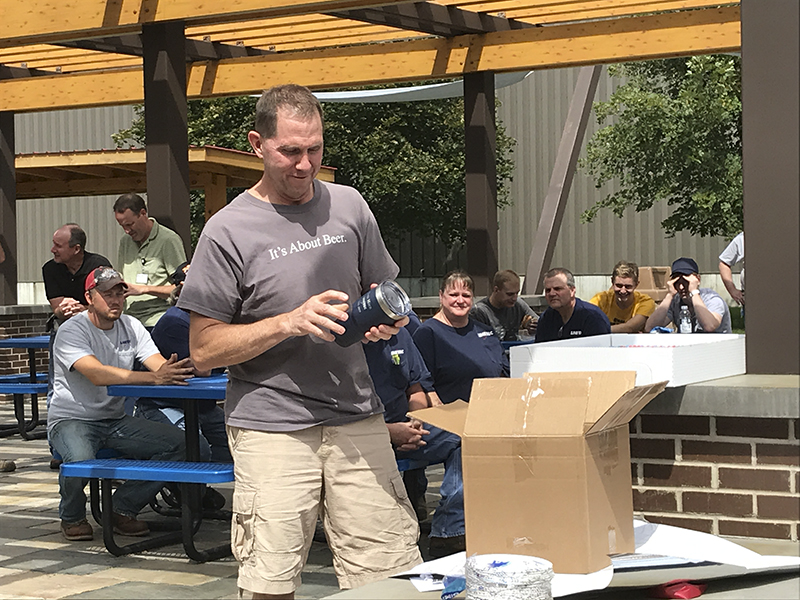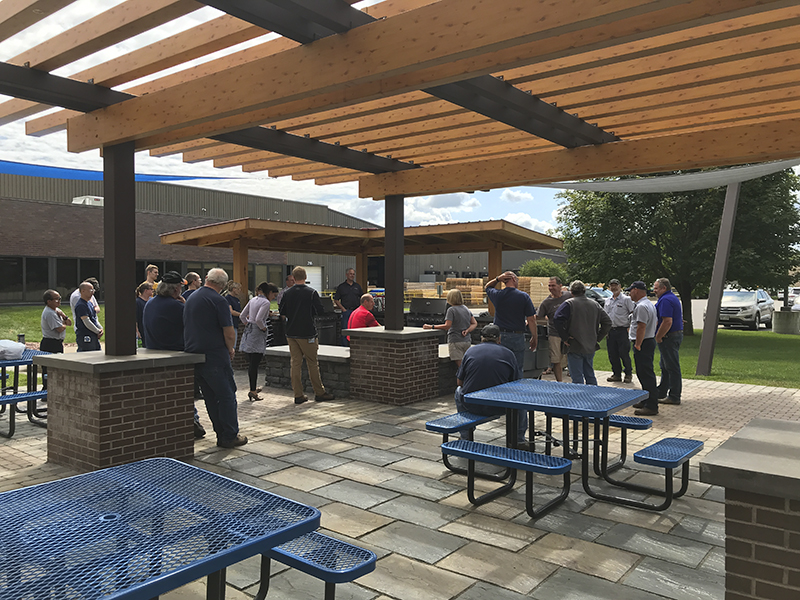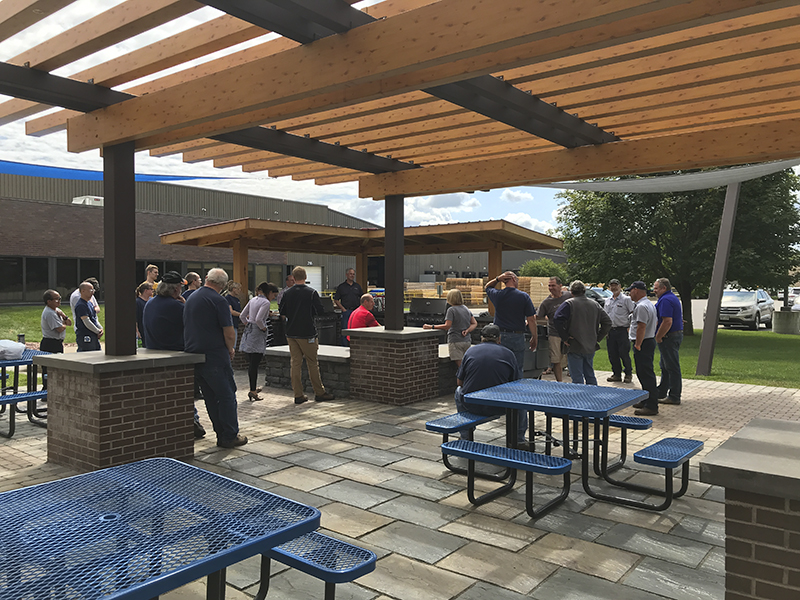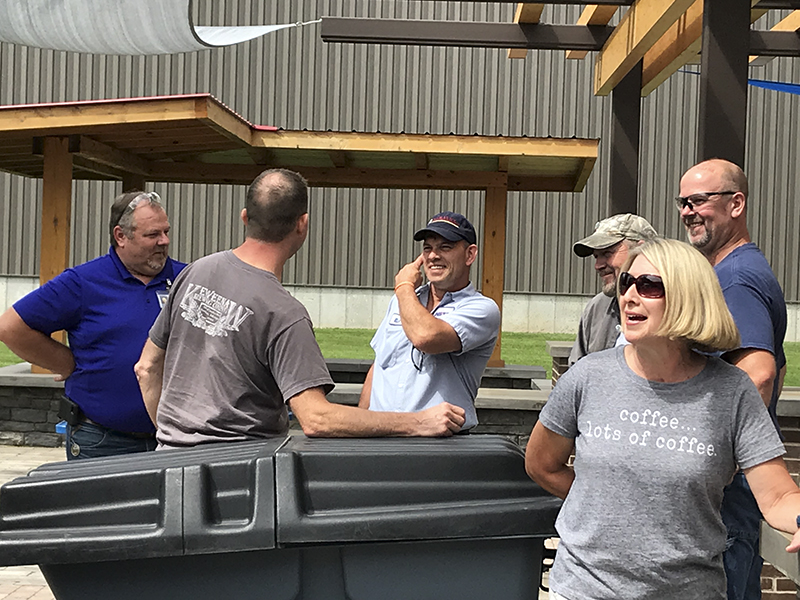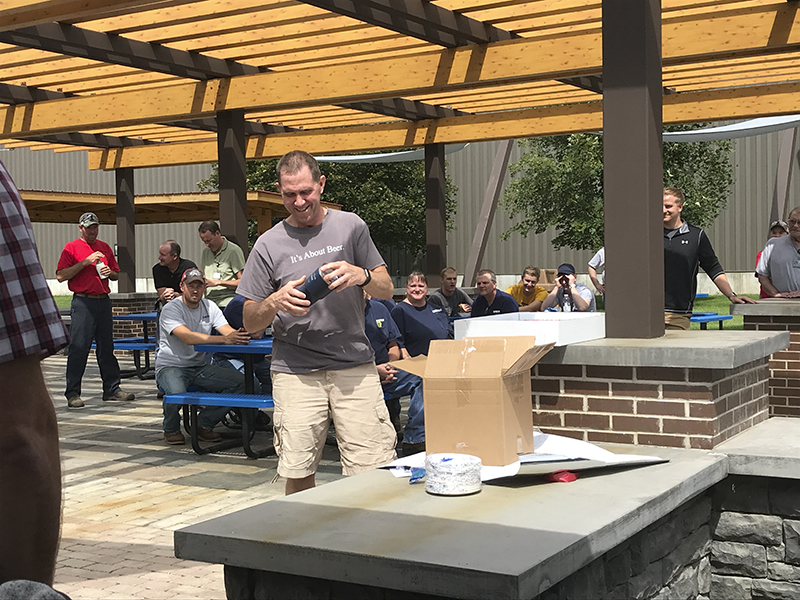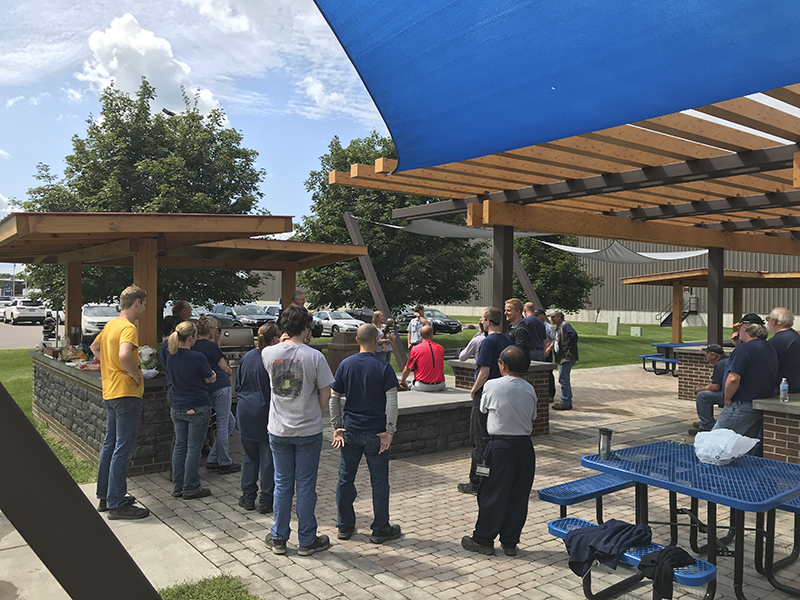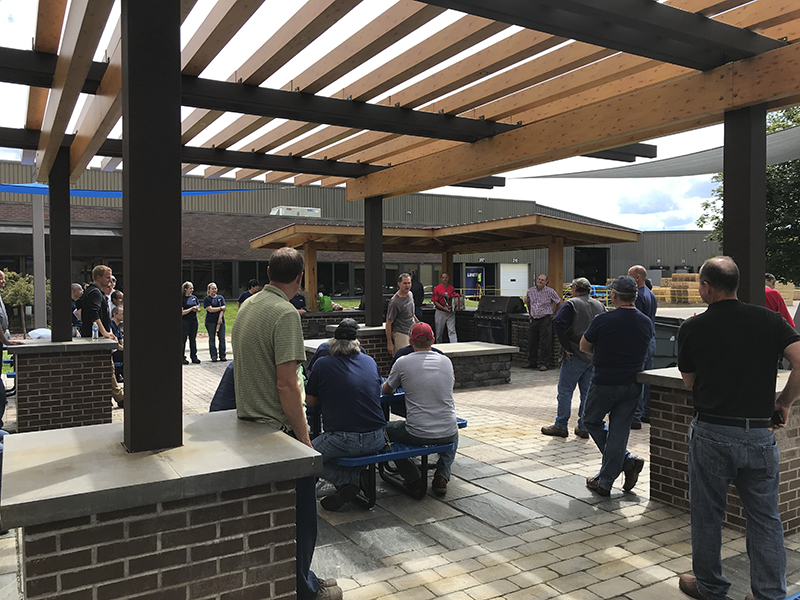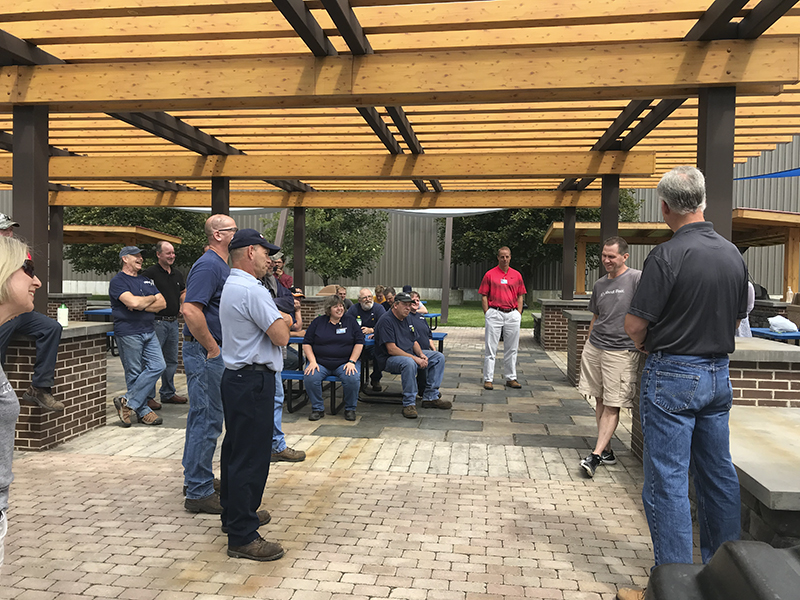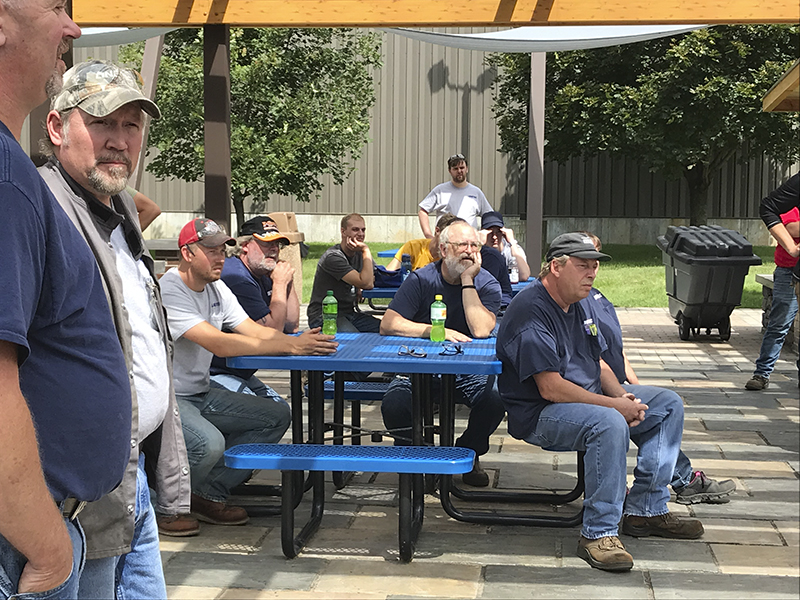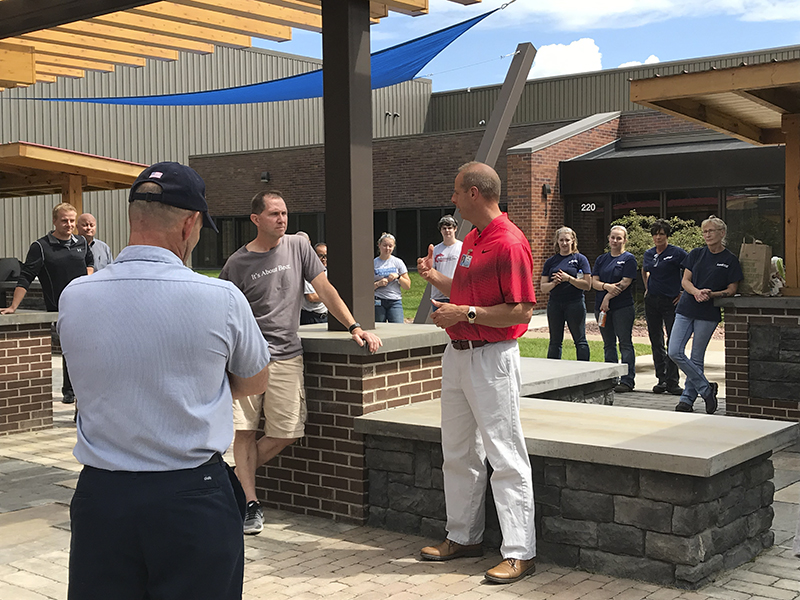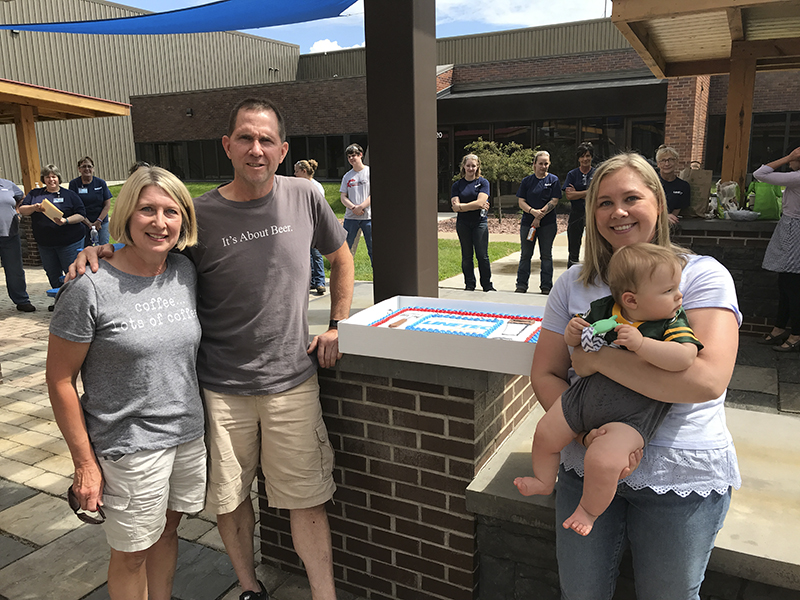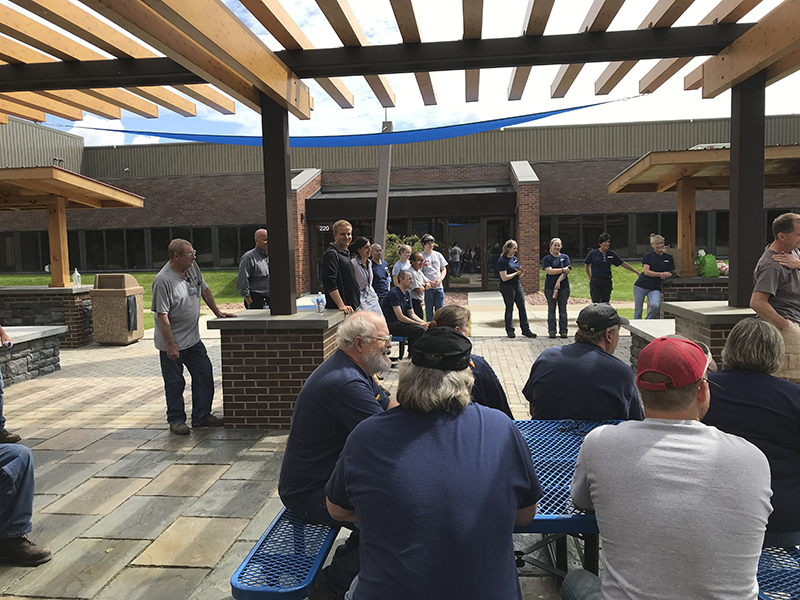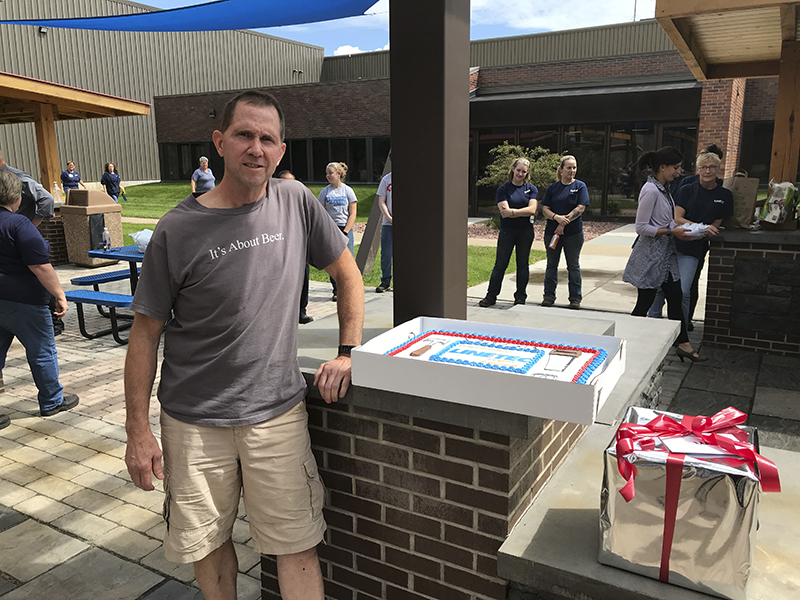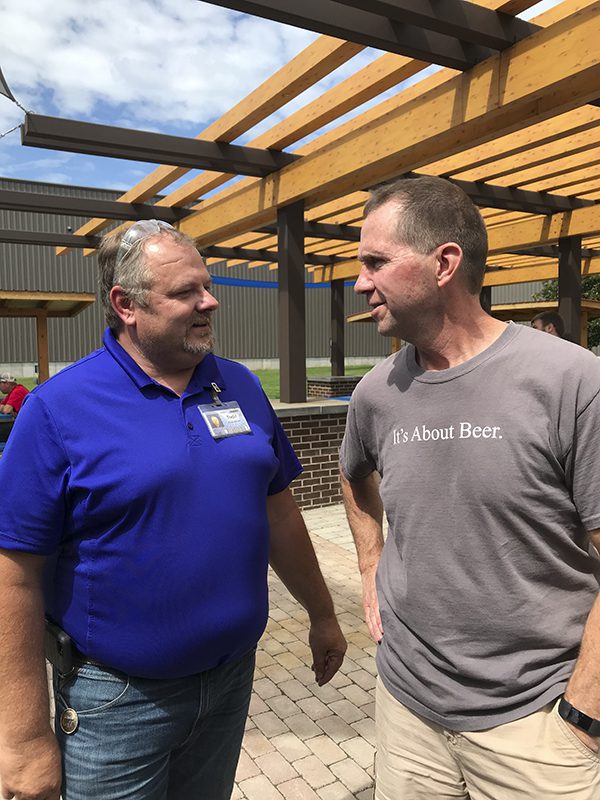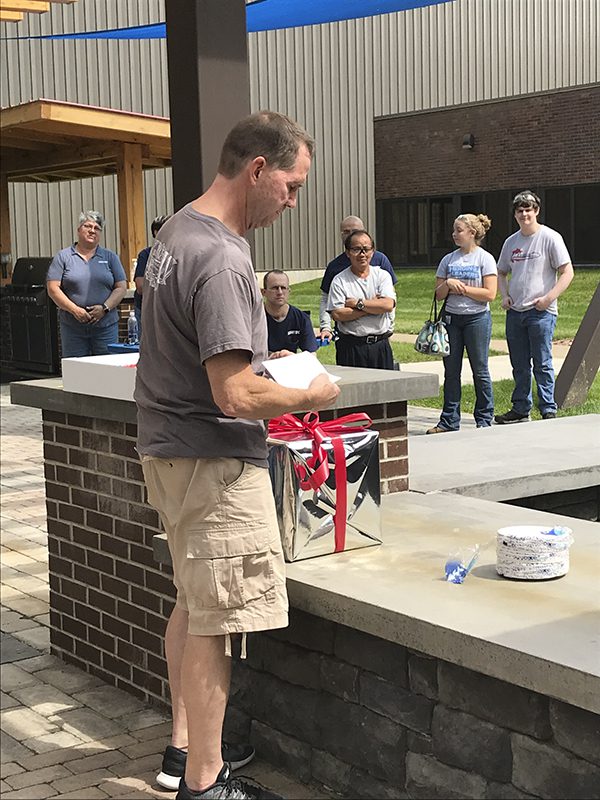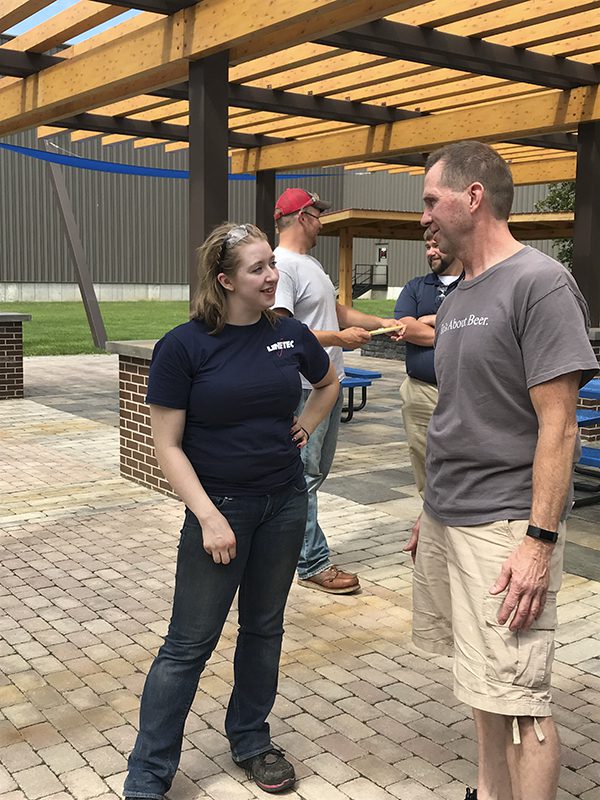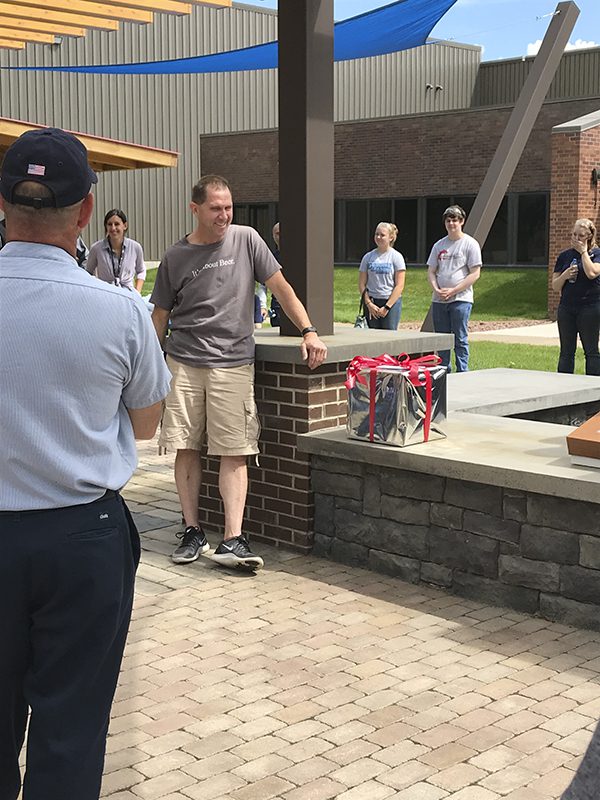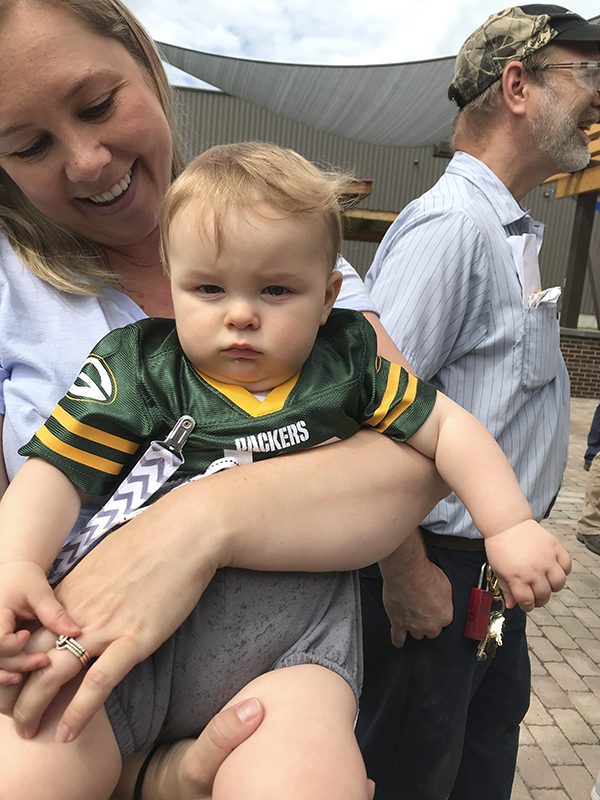 Congratulations Tom! We hope you thoroughly enjoy retirement life.