Thank you to everyone that joined us for Linetec's 34th Annual Customer & Supplier Appreciation Golf Outing!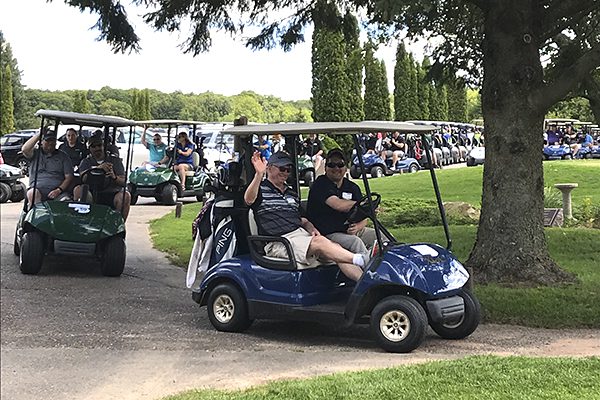 What a perfect day for a golf outing! The temperature was a comfortable 75 degrees, with a slight wind and sunshine throughout the day.
This year, we had a completely full line-up: 144 golfers on 36 teams! It's been 10+ years since we had such a great turnout.  Guests started arriving, registering and talking strategy around 11:00 am.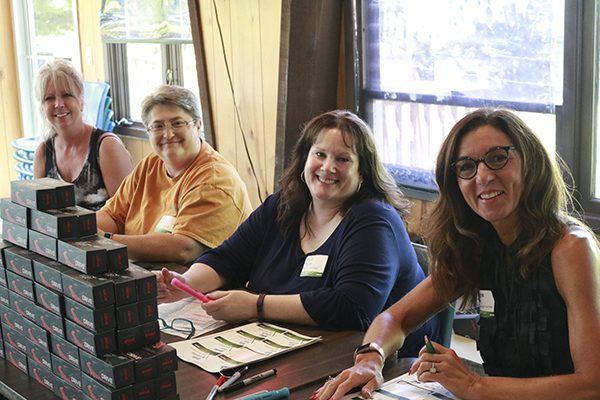 The competition was tough on the course, both 2nd and 3rd place came in at 7 under par, and 1st place had 8 under.
Congratulations to the winning teams!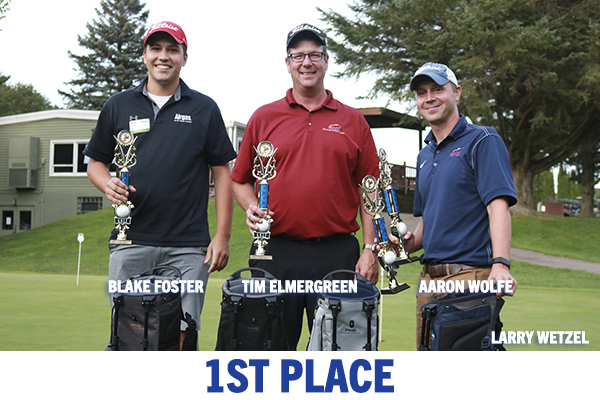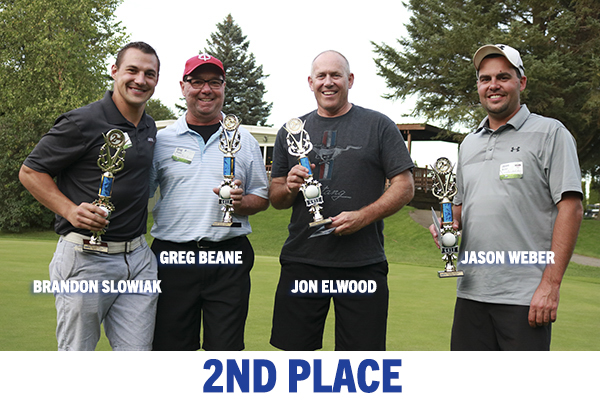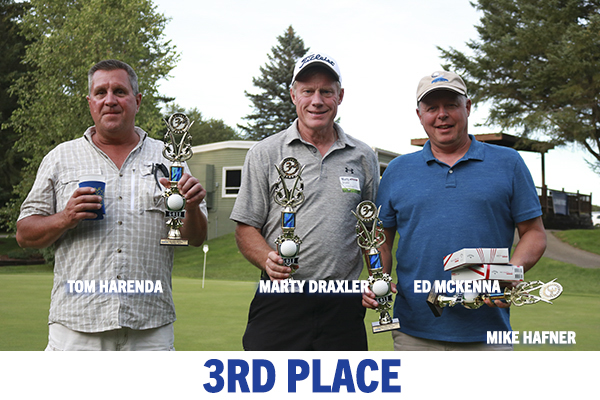 1st place:

Blake Foster

(Airgas USA),

Tim Elmergreen

(Gateway Industrial Automation),

Aaron Wolfe and Larry Wetzel

(Mississippi Welders Supply)

2nd place: 

Brandon Slowiak

(Linetec), 

Greg Beane

(Petersen Aluminum), 

Jon Elwood

(Quality Metalcrafts),

and Jason Weber

(Major Industries)

3rd place: 

Tom Harenda

(Linetec), 

Marty Draxler

(Draxler Transportation), 

Ed McKenna

and Mike Hafner

(Aluminum Fabricated Products)
Linetec's golf outing isn't only for the serious golfers, we strive to keep it entertaining and fun for all! This year's course entertainment included a Yard Games Team Relay, Bowling, Team Combat shoot and catch darts, and a Big Ball Bash race.
Yard Games Team Relay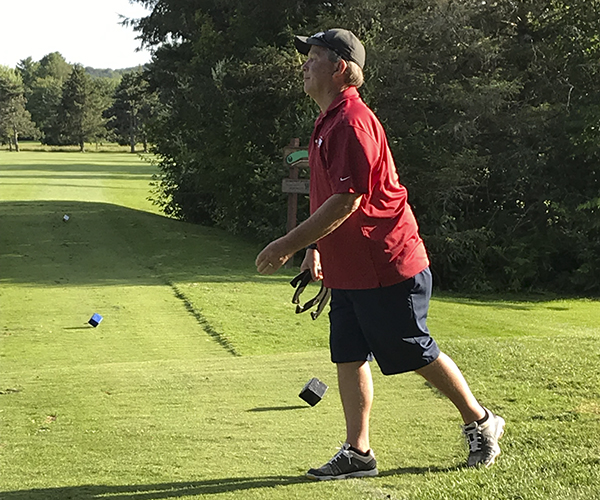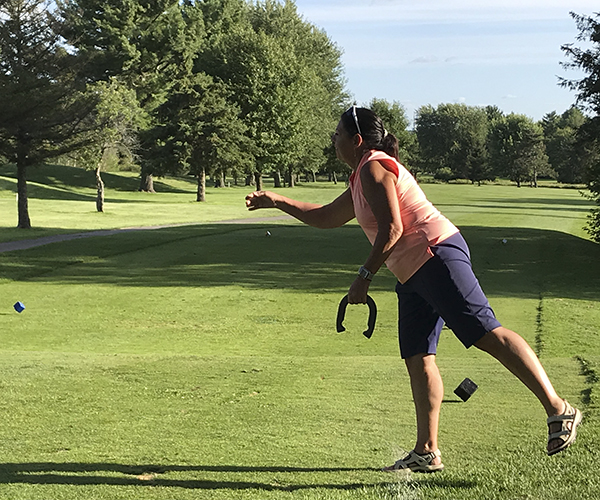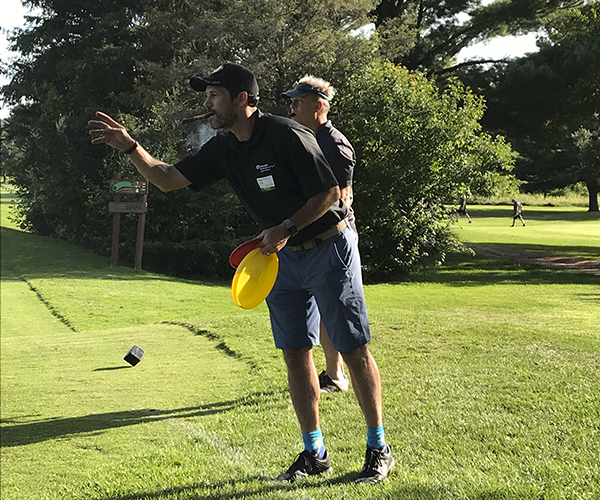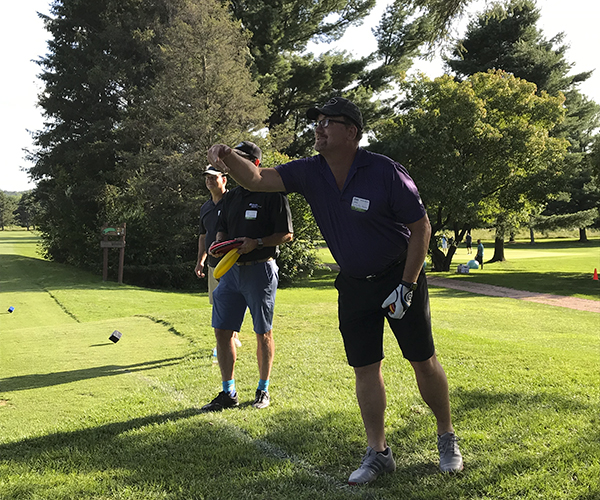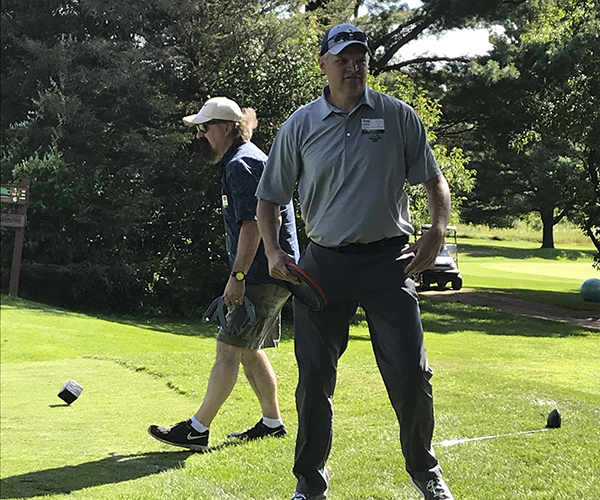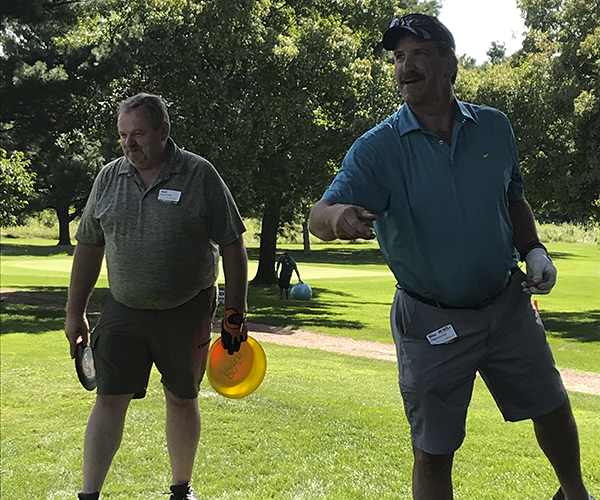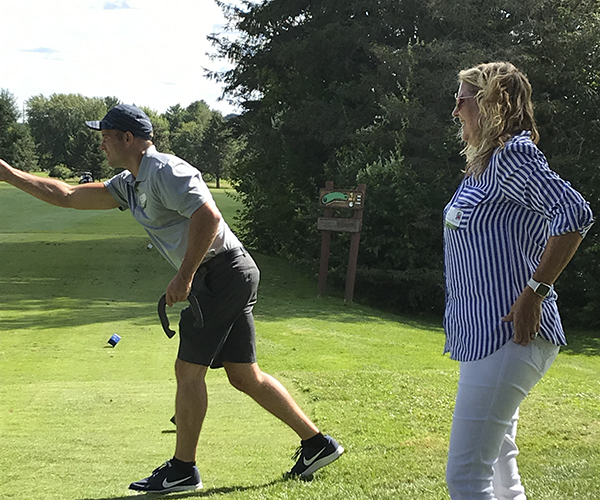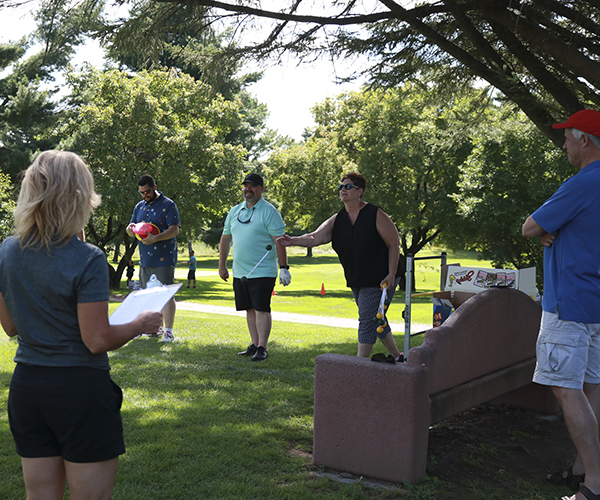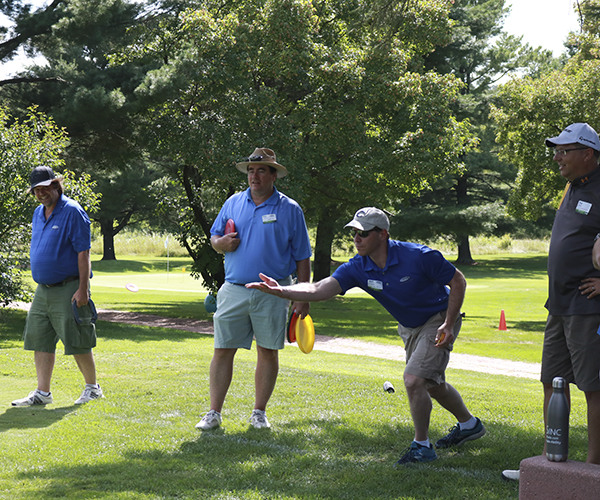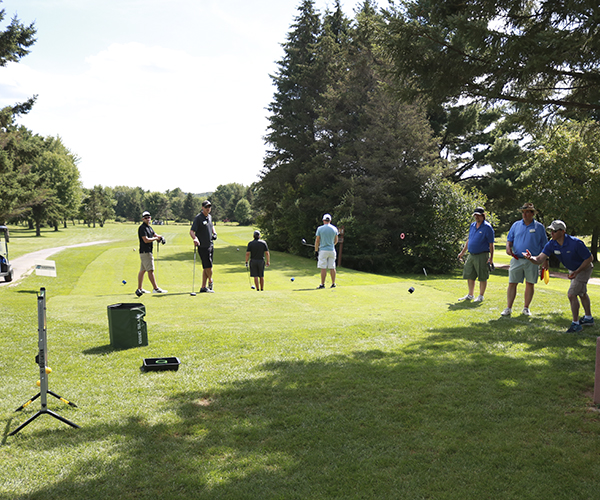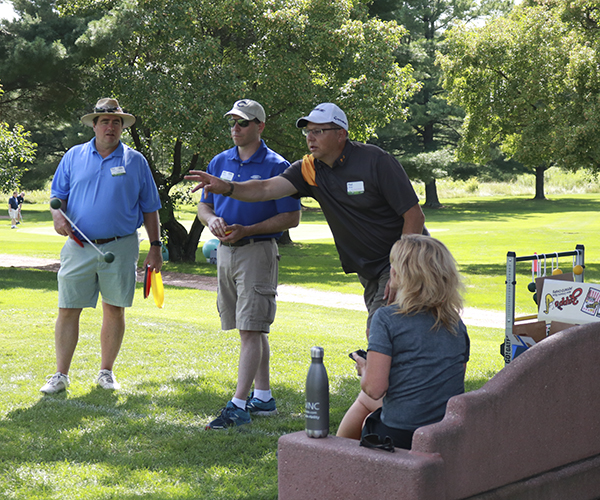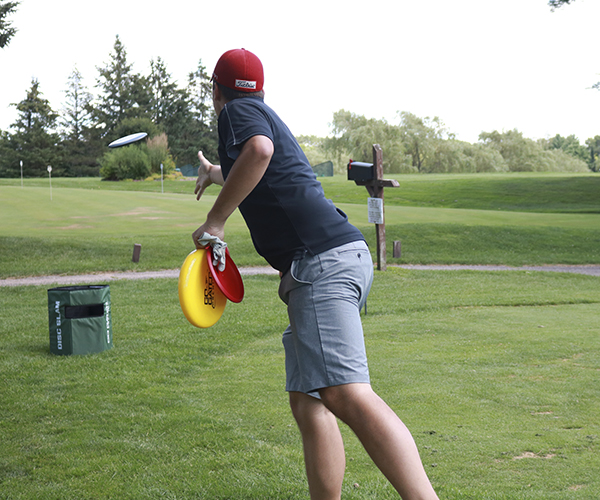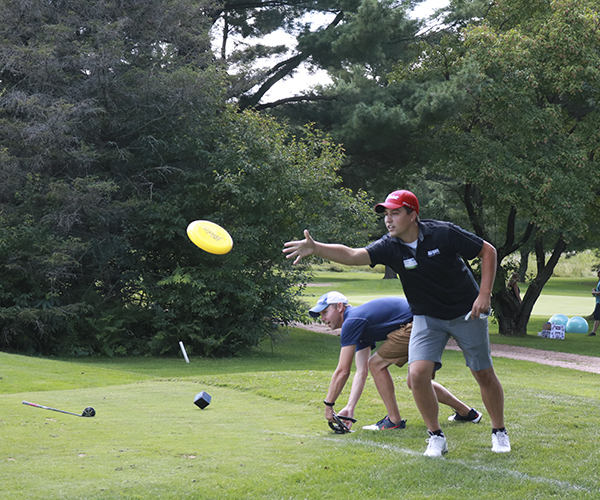 Bowling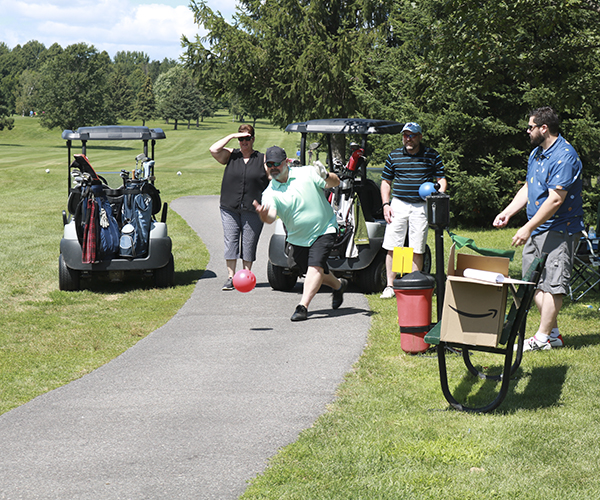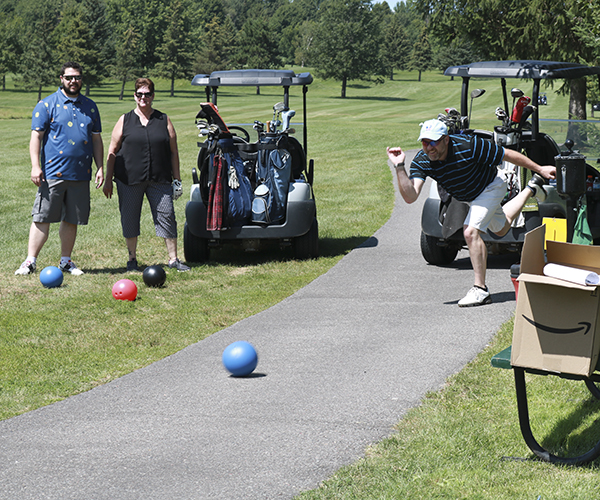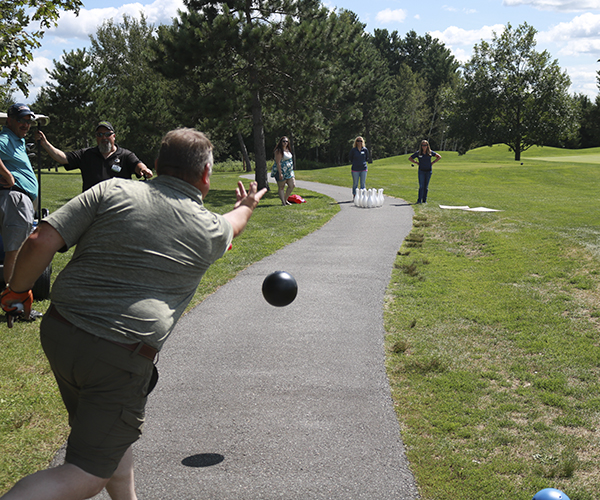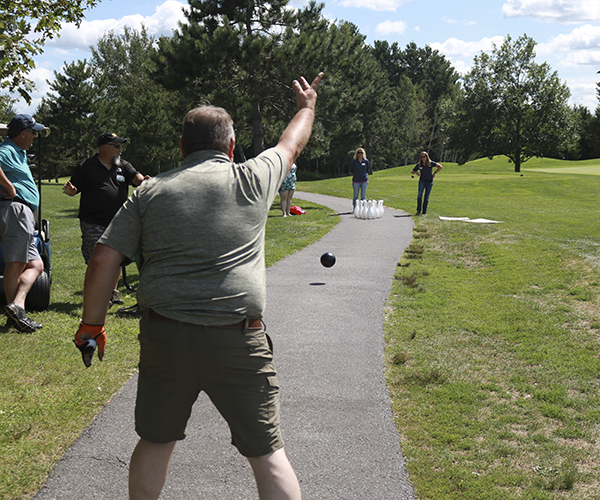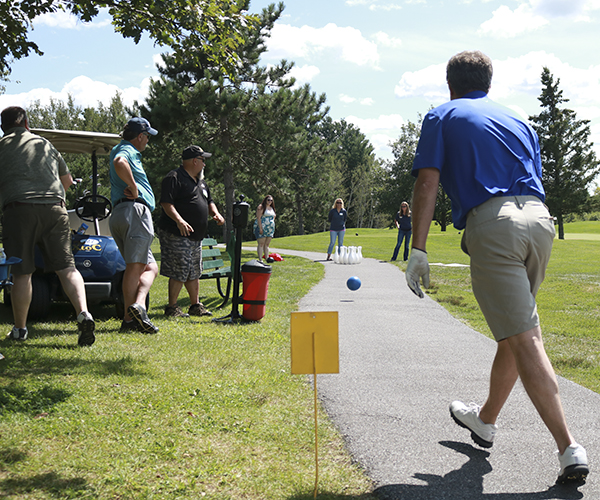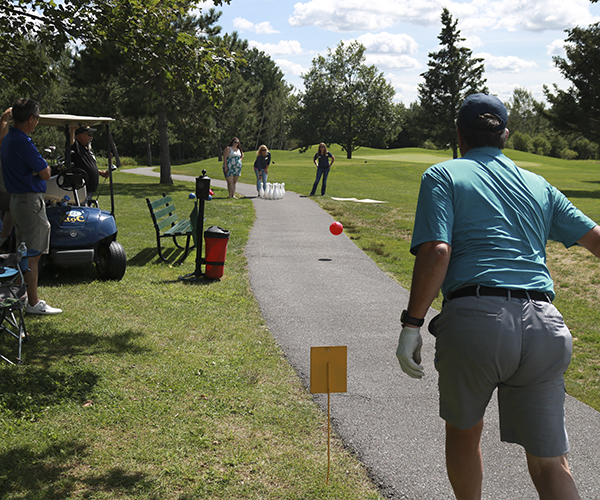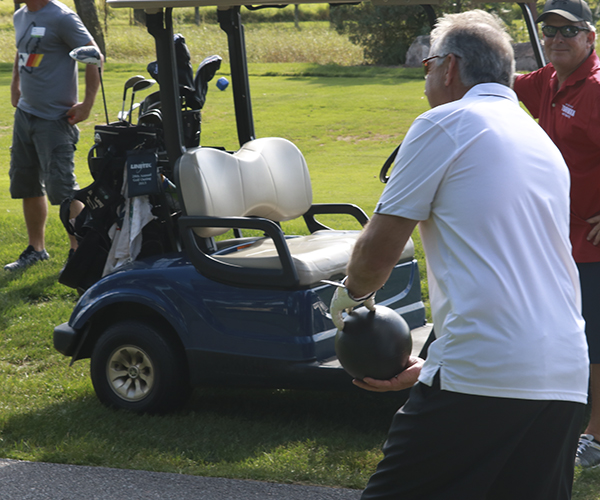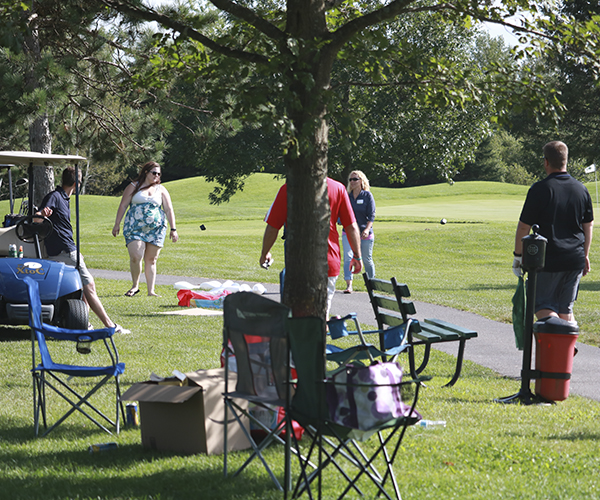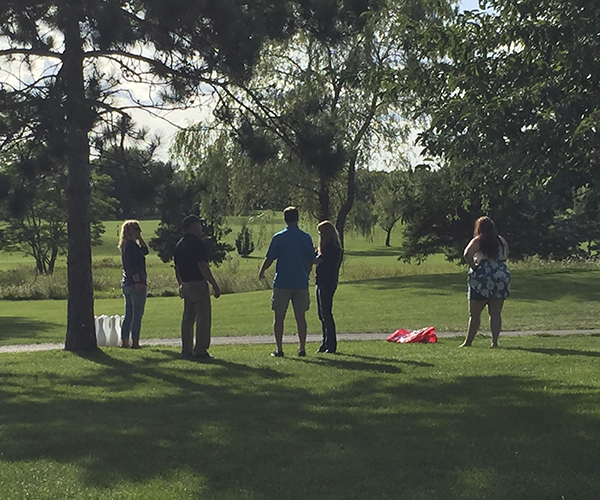 Team Combat Shoot and Catch Darts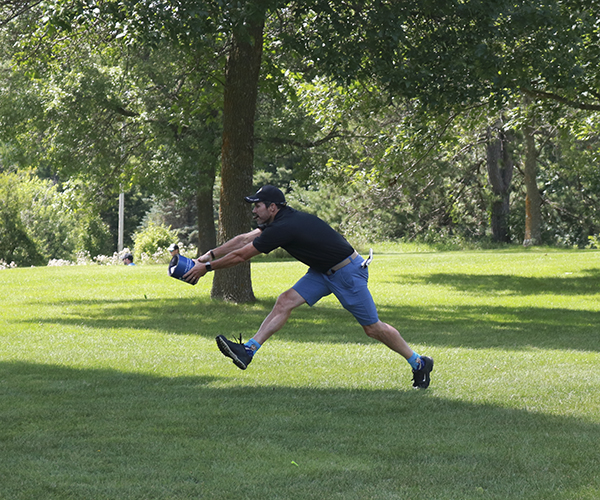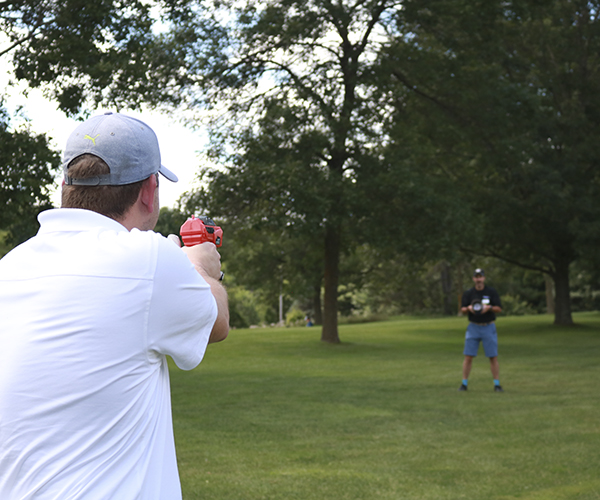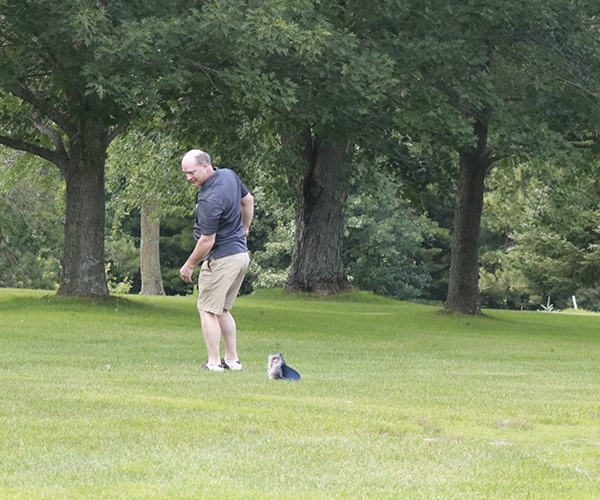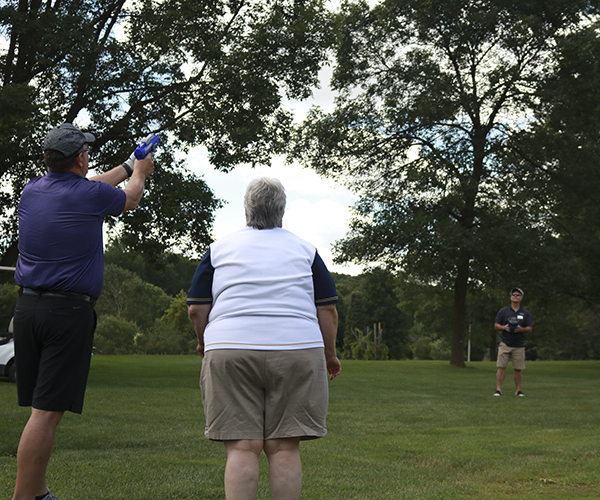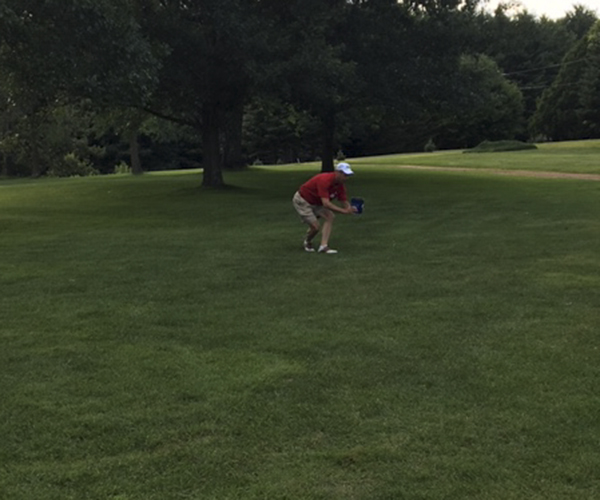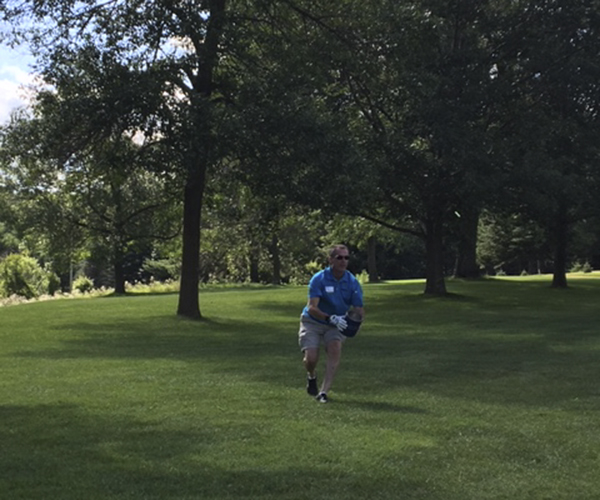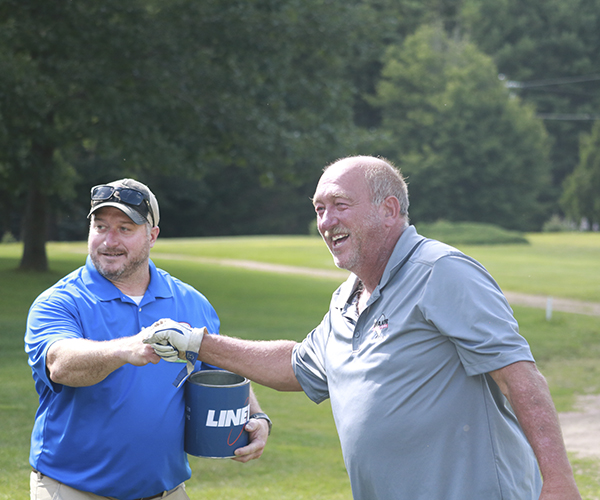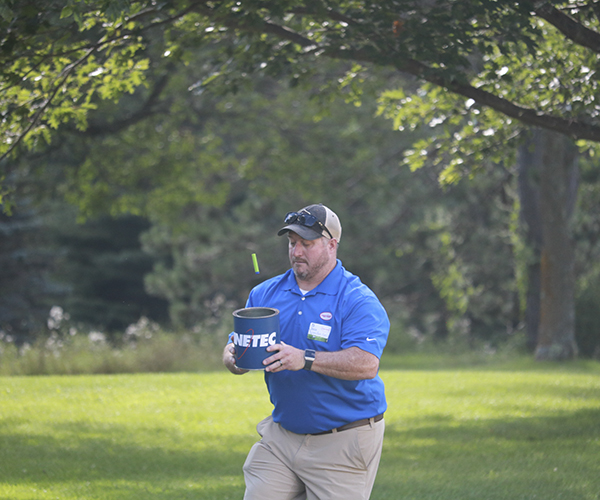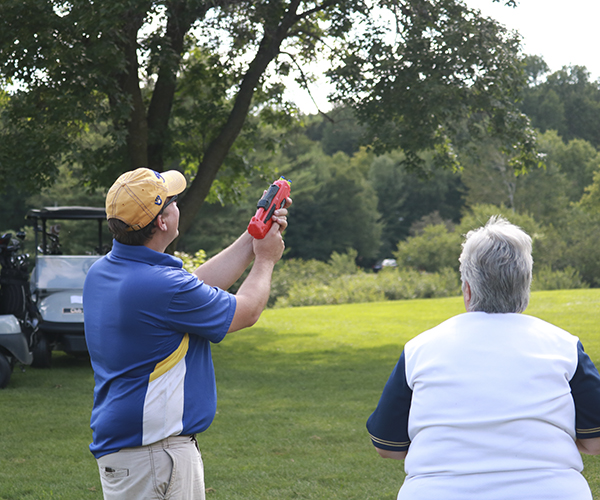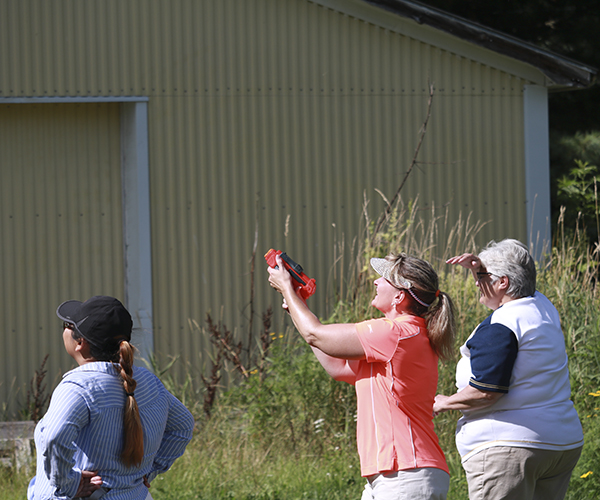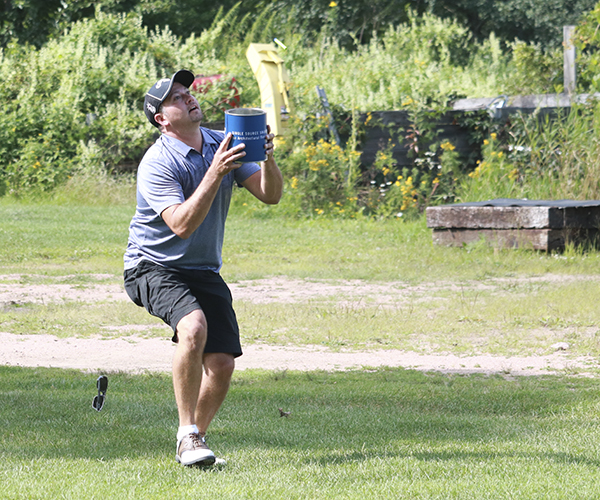 Big Ball Bash Race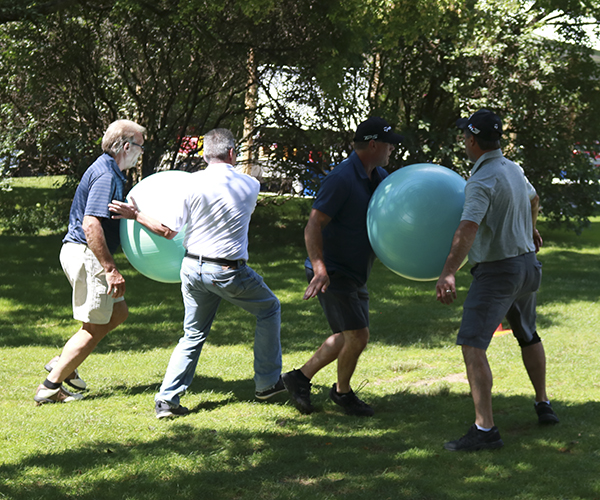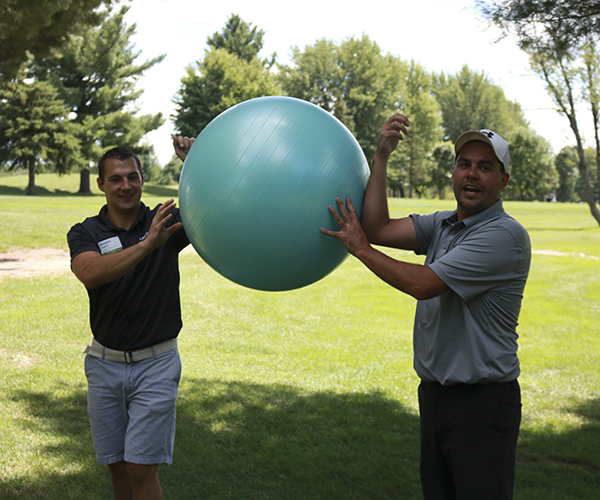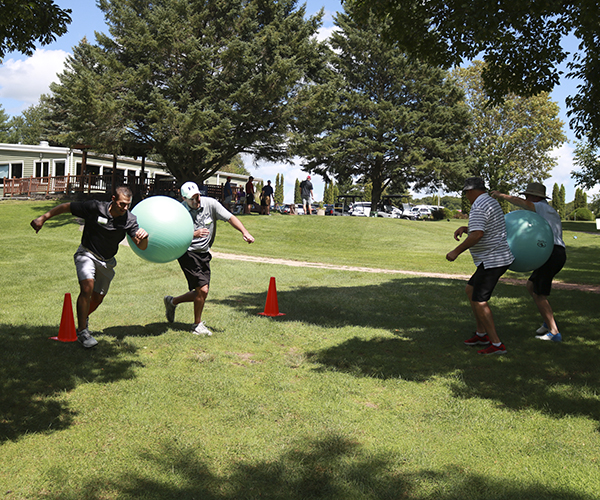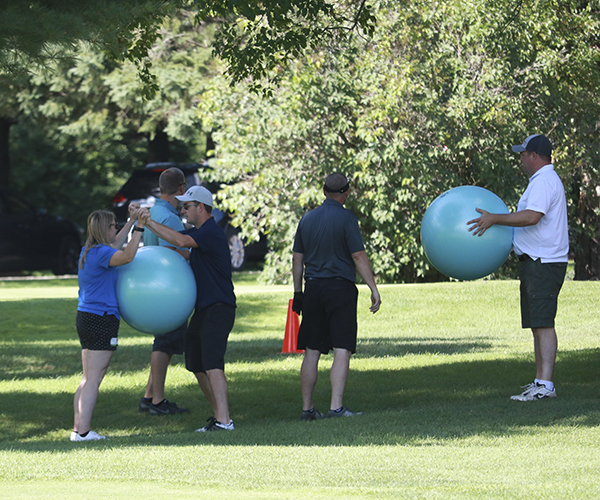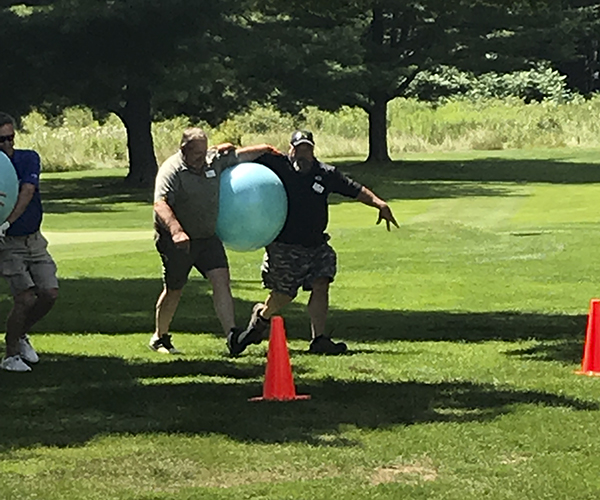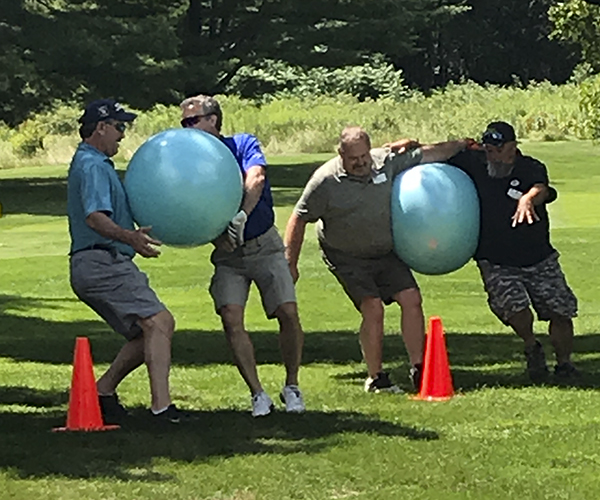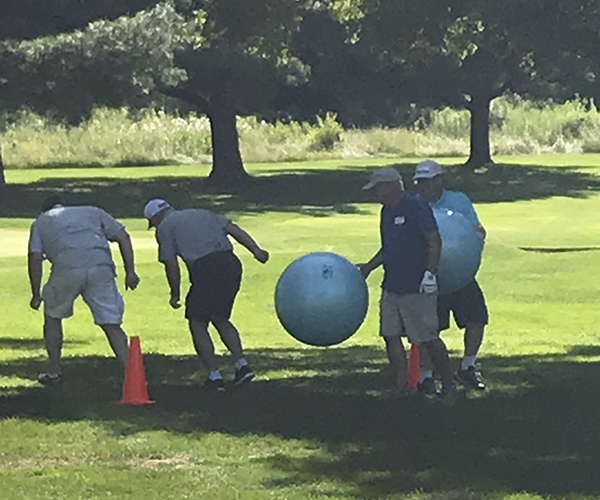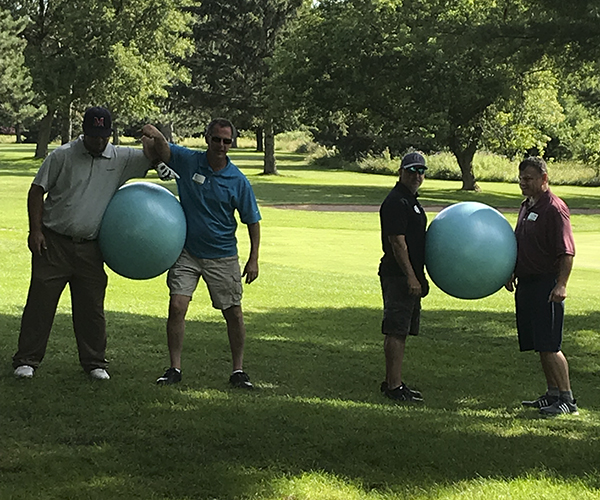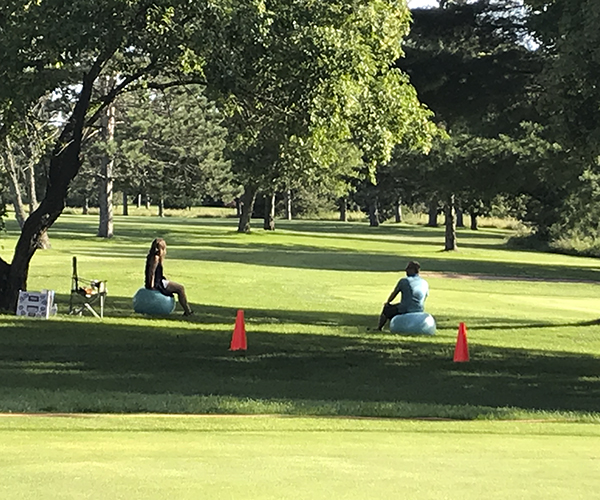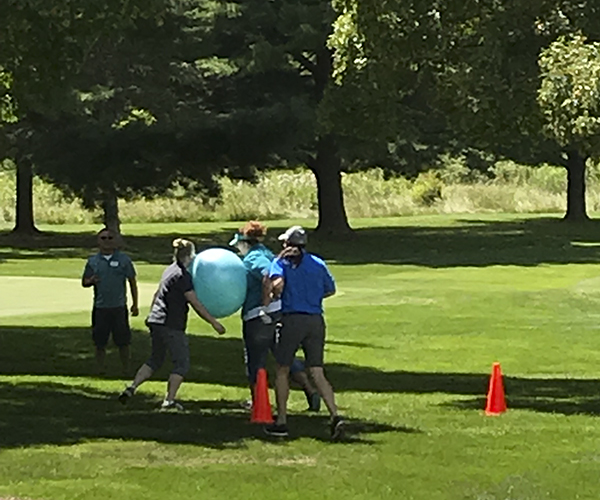 Along with the games on the course, we had hidden faces of 5 of our Linetec staff throughout the course, including our President Rick Marshall, VP Jon Close, Ray Kroll and Brandon Slowiak, our Plant Operations Managers and Phil Hanke, Buyer.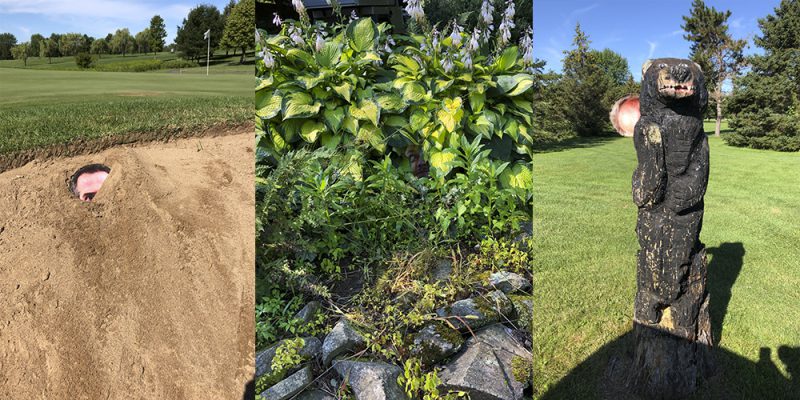 The outing is never without a couple trivia questions.
This year's questions were:
In 2018, what was the total number of orders that Linetec finished?
Guesses ranged from 3,990 to 2,000,000. 
The correct answer was 46,390 orders
In 2018, how many loads of aluminum did Linetec anodize?
Guesses ranged from 451 to 3,000,500.
The correct answer was 123,803 loads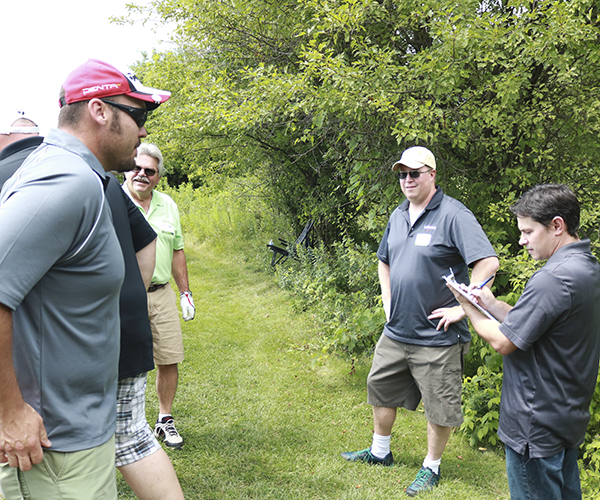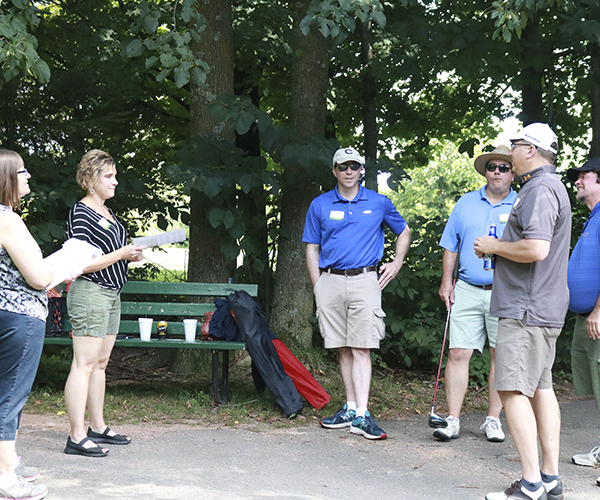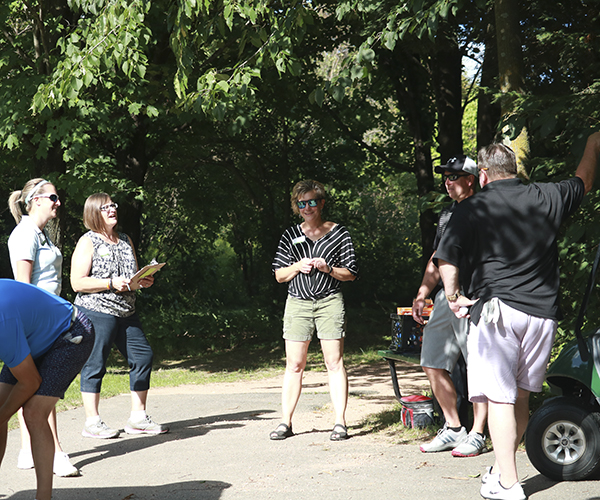 We also had a clear tote loaded with goodies that everyone had a chance to guess the number of items in.  Guesses for this ranged from 247 to 3417. The correct number of items was 785.  The closest guesses (which was 782) won the tote and all its contents.
If you're curious what was in the tote, here is the list:
1-$25 Amazon card, 1 Linetec golf shirt, 1 Linetec pizza cutter, 1 Linetec sunglass clip, 1 golf glove, 1 mini screwdriver set, 1 Linetec mug, 1 Linetec cooling towel, 1 Linetec travel bag, 1 rain suit, 1 key chain, 3 divot tools, 3 golf towels,  3 pens, 4 can coozies, 3 Linetec pens, 1 Linetec lure, 1 GB Packer sleeve of balls, 1 Mil Brewer sleeve of balls, 5 packets gourmet coffee, 6 other sleeves of balls, 12 ball markers, 38 golf balls, 83  1 1/2″ tees,  202   2 3/4″ tees, 131  3 1/4″ tees, 281 Wintergreen lifesavers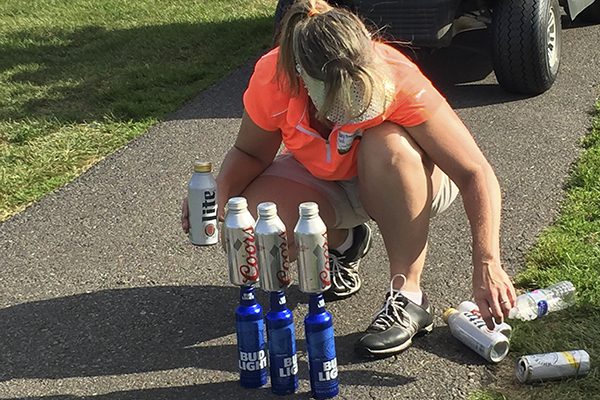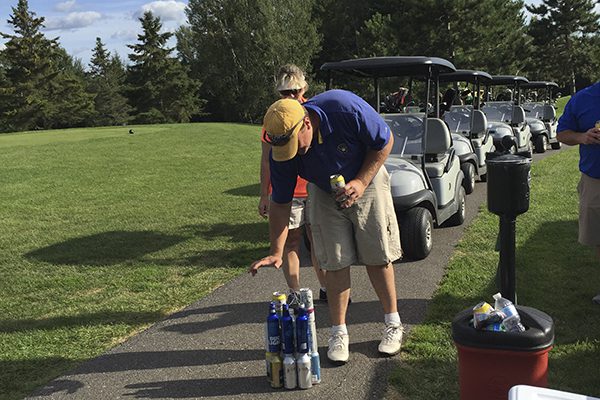 With so many golfers on the course, from time to time, small backups occurred. People found interesting ways to pass the time.
One group even decided to drive their golf cart backwards the entire day! Apparently they go faster that way??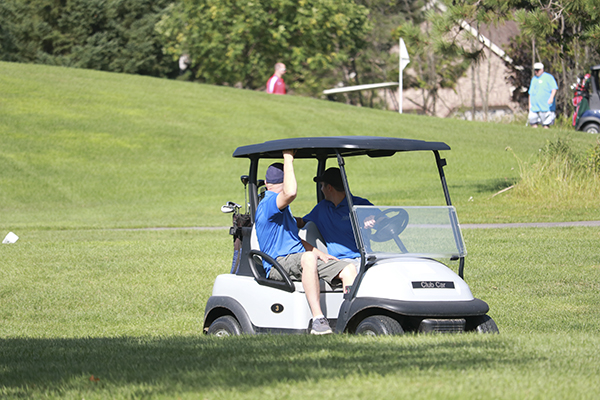 Sometimes even the president needs a break.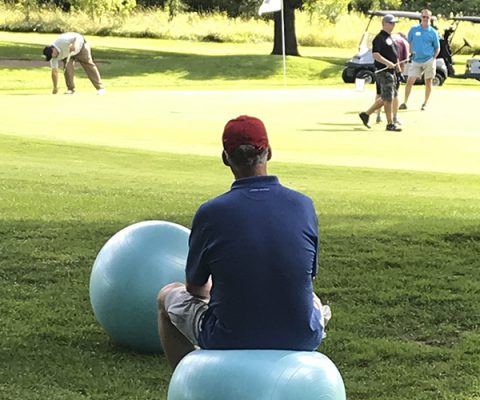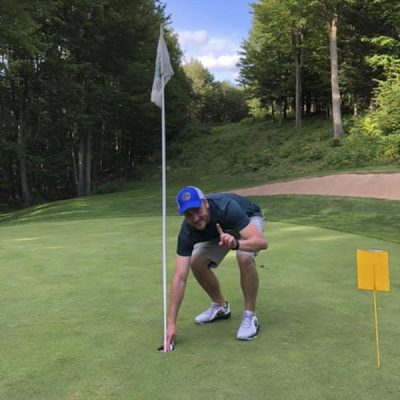 For the first time in Linetec's golf outing history (according to any records on file) we had our first Hole-In-One on the course.
Congratulations Wesley Duberstein from Linetec!
Thanks again for everyone that came out to enjoy the day! A special thank you to Pine Valley Golf Course for hosting us, and to Rockman's catering for preparing and serving the delicious lunch and dinner at the course. And finally, an additional thank you to our wonderful and generous suppliers for their donations that make our outing a success.