Wausau, Wisconsin (July 2019) – Linetec's Paul Bratz has been promoted to quality assurance manager and Brandon Slowiak has been named to Bratz's previous role as paint operations manager. Bratz reports to Andy Joswiak, Linetec's vice president of technical and engineering, and Slowiak reports to Mike Schauls, vice president of operations. Together, they support the company's continued growth and its customers' ongoing need for high-quality, high-performance, finished, architectural aluminum products.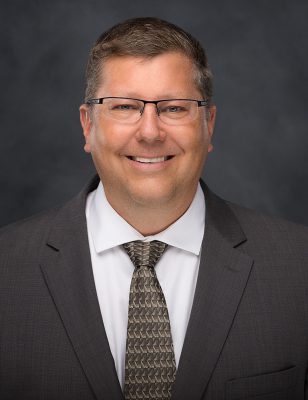 Paul Bratz, Quality Assurance Manager
In his new role as quality manager, Bratz works closely with Linetec's sales and operations associates to continually improve upon the company's robust quality system and positive customer experience. He is developing a global quality manual to better define and evaluate accurate and consistent quality processes throughout the company.
A member of Linetec's team since 2002, Bratz started in the quality department specializing in paint. He was promoted to anodize plant manager before moving to paint operations manager. In 2015, Bratz was recognized for "extraordinary support" of employees who participate in military service and honored with a Patriot Award by the Wisconsin Committee for Employer Support of the Guard and Reserve (ESGR), an agency of the U.S. Department of Defense.
"Paul's experience in managing our key operations, and his background in statistics and quality, make him a perfect fit and exceptionally suited for this very important role at Linetec," said Joswiak.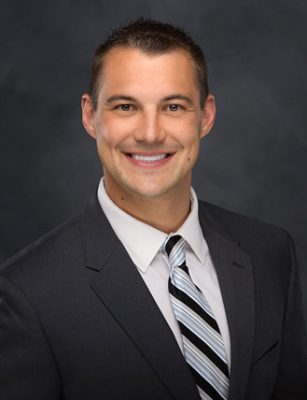 Brandon Slowiak, Paint Operations Manager
As Linetec's paint operations manager, Slowiak is responsible for all aspects of the architectural coatings facility including receiving, staging, pretreatment, applications, packaging and shipping. Prior to this position, he served as the continuous improvement manager, leading the company's Lean initiatives and continuous improvement training and activities. Before joining Linetec in 2018, he worked as a value stream manager at Parker Hannifin Corporation, a global leader in motion and control technologies.
Certified as a high performance team coach, Slowiak has led Lean manufacturing training programs. In addition to his knowledge of Lean, he has a bachelor's degree in manufacturing engineering with a minor in business administration from the University of Wisconsin-Stout. He currently lives in Wausau.
"Brandon's management skills, leadership in Lean initiatives, and continuous improvement training and activities, provide an excellent foundation for his new role for managing our paint facility and associates," said Schauls.
About Linetec
Located in Wisconsin, Linetec serves customers across the country, finishing such products as aluminum windows, wall systems, doors, hardware and other architectural metal components, as well as automotive, marine and manufactured consumer goods. The company is a subsidiary of Apogee Enterprises, Inc. (NASDAQ: APOG).
Linetec is a member of the Aluminum Anodizers Council (AAC), the American Architectural Manufacturers Association (AAMA), the American Institute of Architects (AIA), the Association of Licensed Architects (ALA), the National Glass Association/Glass Association of North America (NGA/GANA), the U.S. Green Building Council (USGBC) and the Window and Door Manufacturers Association (WDMA).