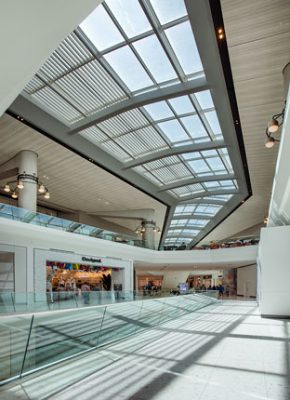 Among the many projects finished by Linetec that are featured in Architect magazine's online gallery, one of the most recent is Florida's Aventura Mall.
Supporting the Miami-area retail destination's new addition and its bright, modern design, Linetec finished the skylight's aluminum framing components in a Pale Oak color. Super Sky Products Enterprises, LLC manufactured and installed the project's 347-foot-long, 96-foot-wide, custom, vaulted skylight to provide a sunlit experience with indoor conveniences.
JPRA Architects, Inc., served as the project's architect of record, working with general contractor Plaza Construction Group and design architect Carlos Zapata Studios. Upholding the specified appearance and functionality, the durable, 70% PVDF resin-based architectural coatings also complement the skylight's high-performance Viracon glass to keep shoppers comfortable beneath the warm, Florida sun.
Read the full project profile in ArchitectureMagazine.com.
For personalized assistance with finish selection, please contact your local representative or email sales@linetec.com.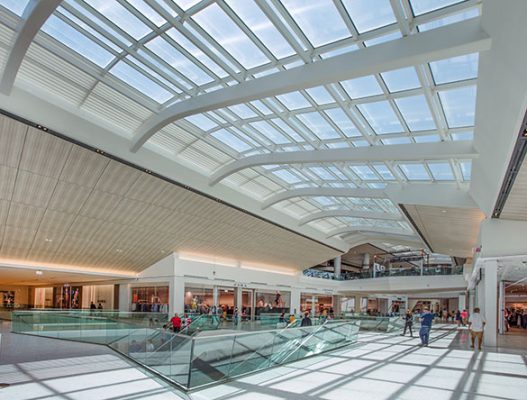 Photos by: William Lemke, courtesy of Super Sky Products Enterprises, LLC