Linetec will be exhibiting in booth #B853 and presenting at the American Institute of Architects (AIA) Wisconsin chapter's annual Conference on Architecture, May 8-9, at the Monona Terrace in Madison.
Weathering Performance of Architectural Coatings (1.0 LU)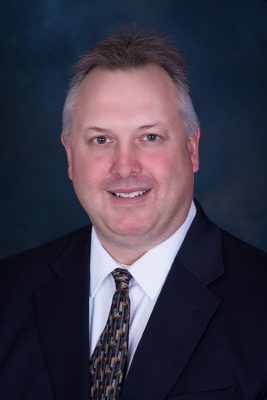 Linetec's Midwest sales manager, Tony Pupp, will present "Weathering Performance of Architectural Coatings" as part of the conference's educational activities, on Thurs., May 9, 8:45-9:45 a.m.
Whether designing a new project, renovating an existing one or updating a specific area, thoughtfully choosing the finish for a project's metal building products and surfaces will ensure the longest lifespan. Much more than enhancing appearance, a finish specification can be the difference in creating lasting performance and a lasting impression.
Upon completion of this course, participants will be able to compare anodize, liquid paint, baked enamel and powder coat finishes to achieve optimal results for their architectural buildings. The course will reference AAMA specifications, weathering performance characteristics, warranty expectations and initial cost considerations.
Architects who attend Linetec's presentation can earn 1.0 Learning Unit for Health/Safety/Welfare (1.0 LU HSW).
Specialty Finishes on Display
Conference attendees can learn about new products and technologies from exhibitors on
Wed., May 8, 1:30-4:30 p.m.
Thurs., May 9, 11 a.m.-2 p.m.
In Linetec's booth #B853, visitors can see and touch specialty finishing options for aluminum such as:
Wood Grain Finishes – Offering the beauty of wood without the maintenance, our wood grain finishes for aluminum will be on display including samples of our new Aged Light Oak and Aged Dark Oak. These new, textured patterns present the look and feel of weathered or reclaimed wood, and expand your selection to 16 standard wood grain finishes.
Brushed Stainless Color Anodize – Helping enhance and protect architectural aluminum products, our Brushed Stainless Anodize finish emulates the clean, bright surface that architects find desirable in stainless steel. Now, a similar look on aluminum can be achieved in a more cost-effective, lightweight option with the same industry-leading durability of our other anodize finishes.
Copper Color Anodize – Many have wished they could have the classic look of copper, without the eventual patina. Our Copper Anodize finish fulfills such designers' dreams, offering the look of rich, real copper without such shortcomings as salt run-off stains, galvanic corrosion and patina.
About AIA Wisconsin Conference on Architecture
Through presentations, panel discussions, and an expanded offering of interactive sessions, the AIA Wisconsin Conference on Architecture shares insights and tools to help design and construction industry professionals manage today's most pressing challenges including diversity, resilience, leadership and practice.
The Expo Hall presents more than 120 booths featuring the latest technology, application, product and service information to implement in current and future projects.
Learn more about AIA Wisconsin, the conference and registration at https://www.aia.org/events/214306-aiaw-2019-conference-on-architecture.
Follow along on social media at:
https://twitter.com/AIA_Wisconsin
https://www.facebook.com/AIAWISC
About Linetec's Tony Pupp
Tony Pupp serves as Midwest sales manager for Linetec focused on customers in Wisconsin, Minnesota and Illinois. With more than 25 years of experience in high-performance paint and anodize finishing, Pupp frequently presents Linetec's AIA/CES programs at AIA and CSI chapter events. He provides architects, architectural specifiers and others with the knowledge necessary to select the most sustainable and weather-resistant coatings for their projects.