Wausau, Wisconsin (Nov. 2018) – Tammy Schroeder has been promoted to marketing manager at Linetec, the nation's largest independent architectural metals finishing company.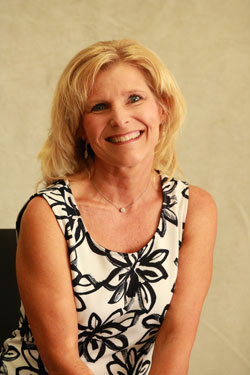 Throughout her 19 years with the company, Schroeder has worked in various sales and marketing roles. Most recently, she held the role of senior marketing specialist for Linetec's high-quality, high-performance architectural coatings and services. These include liquid paint coatings, powder coat, anodize, thermal improvement and stretch forming for aluminum.
"Tammy has greatly expanded Linetec's presence in our industry," praised Jon Close, Linetec's vice president of sales and marketing. "In her new role, Tammy will continue to oversee all aspects of Linetec's marketing."
Some of her current responsibilities he listed include website designer, social media administrator, digital content manager, industry-facing public relations coordinator and educator, and technical article author. She enjoys sharing her knowledge with architects, specifiers and architectural product manufacturers who work in both commercial and residential building markets.
Schroeder earned and maintains her LEED® Green Associate credentials through the U.S. Green Building Council (USGBC). She also participates and coordinates Linetec associates' involvement in numerous other professional organizations, such as Aluminum Anodizers Council (AAC) the American Architectural Manufacturers Association (AAMA), the American Institute of Architects (AIA), the Association of Licensed Architects (ALA), the National Glass Association/Glass Association of North America (NGA/GANA), and the Window and Door Manufacturers Association (WDMA).
In addition to industry associations, Schroeder works closely with Linetec's human resources team to support the company's connections to local nonprofit organizations and community events, as well as to recruit, recognize and celebrate the achievements of Linetec's associates.
Learn more about joining Linetec's growing team of associates by visiting linetec.com and clicking "Employment."
Located in Wisconsin, Linetec serves customers across the country, finishing such products as aluminum windows, wall systems, doors, hardware and other architectural metal components, as well as automotive, marine and manufactured consumer goods. The company is a subsidiary of Apogee Enterprises, Inc. (NASDAQ: APOG).