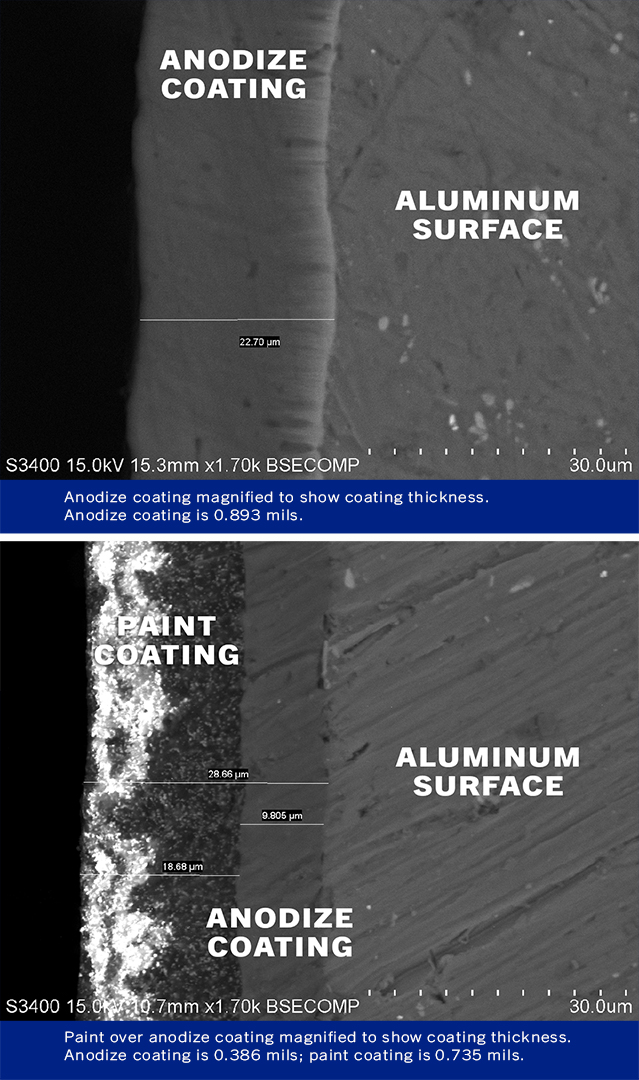 Helping select the best finish for the job, Linetec's Tammy Schroeder reviewed paint and anodize options and specification in Metal Architecture's October feature article, "Choosing Durability – A comparison of high-performance architectural finishes for aluminum."
As a single source solution for architectural finishing, Linetec has the knowledge and the experience to offer customers both anodize and painted finish options. Understanding the characteristics and benefits of each will ensure the best choice for a long-lasting finish appropriate to the project's environment and application.
For durable, high-performance, long-lasting finishes, specify:
Painted PVDF finishes to meet AAMA 2605-20 Voluntary Specification, Performance Requirements and Test Procedures for Superior Performing Organic Coatings on Aluminum Extrusions and Panels
Anodize finishes to meet Class I, AAMA 611-14, Voluntary Specification for Anodized Architectural Aluminum
The article explains that AAMA 2605 and 611 are two standards of the Fenestration & Glazing Industry Alliance (FGIA). They provide industry-leading guidance for the highest level of durability in architectural aluminum finishes. FGIA also publishes standards for painted aluminum finishes at lower performance levels, AAMA 2603-20 and 2604-20 for architectural coatings.
When considering anodize finish options, the article emphasized that AAMA 611-14 is the only specification for an anodic coating. Another FGIA standard, AAMA 612-20, Voluntary Specification, Performance Requirements, and Test Procedures for Combined Coatings of Anodic Oxide and Transparent Organic Coatings on Architectural Aluminum. Unlike AAMA 611, AAMA 612 calls for a very thin anodic finish with an organic coating (paint) applied over the top of the anodic coating.
Adding to the confusion, finishes offered with the 612 specification may be referred to as "white anodize." The white color is achieved by applying a thin, organic coating over the aluminum's minimal, integral anodic finish. Unfortunately when paint covers the aluminum oxide, the extreme hardness and wear properties of the anodize are compromised.
As a result, the coatings specified in AAMA 612 do not have nearly the surface hardness, performance benefits and durability of traditional anodize coatings. Similarly, they also do not have the weatherability, color-fastness and the longer warranties associated with high-performance PVDF coatings that meet AAMA 2605.
Please click here to read article in Metal Architecture. For personalized assistance in selecting and specifying durable architectural finishes, please contact your local representative.