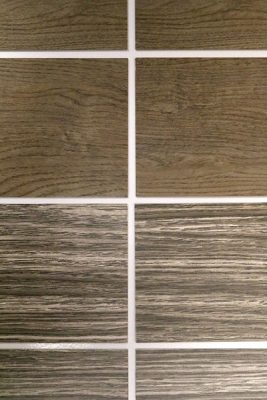 Wausau, Wisconsin (March 2019) –Linetec announces the addition of two new patterns – Aged Light Oak and Aged Dark Oak  – to its Gold Series Palette of wood grain finishes for architectural aluminum products. These new patterns, presenting the look and feel of weathered or reclaimed wood, expand Linetec's offering to 16 standard wood grain options.
Suitable for both interior and exterior applications, these wood grain finishes are ideal for a variety of architectural components: canopies, trellis systems, handrails, fencing, interior and entry doors, interior wall panels, façade cladding systems, garage doors, shutters, column covers, window and door framing, mullions and decorative accents.
"While we appreciate the rich beauty of natural wood, when considering high traffic areas, maintenance and weathering, Linetec's wood grain coatings can be an excellent alternative. The appearance of these new weathered wood selections can be a desired aesthetic that brings warmth, comfort and character to any project – from a casual and relaxed environment to an upscale design," said Linetec's marketing manager Tammy Schroeder, LEED® Green Associate.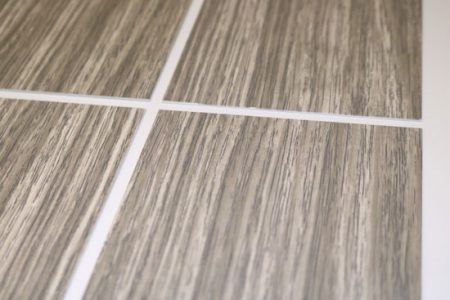 She continued, "For new construction or renovation, our Aged Light Oak and Aged Dark Oak finishes provide a timeless, lived-in look with all the advantages of aluminum's performance. Products showcasing these finishes look as though they may have been there for years and, thanks to the durable performance, they will retain this unchanging look for many more years to come."
Linetec's wood grain finishes also support biophilic and environmental design goals, according to. Schroeder. She explained, "Biophilic design rely on naturally inspired practices and materials to help reconnect people with their surrounding environment. Studies have shown that a connection to nature can help improve cognitive function, creativity and well-being; reduce stress and expedite healing."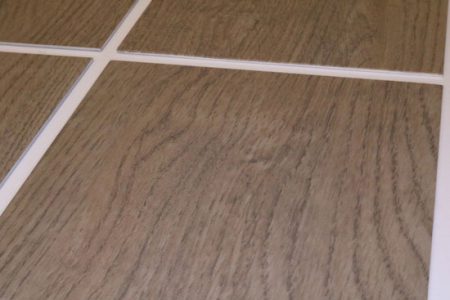 She elaborated, "These aluminum architectural products not only resemble natural wood to serve biophilic design principals, they also can be thermally improved to support energy efficiency. Wood grain finishes can be applied to recycled aluminum and, at the end of their useful lifecycle as an architectural product, the aluminum can once more be recycled. Aluminum also is easy to fabricate, curve and bend – typically at a lower cost than real wood."
After installation, the finished aluminum products require minimal maintenance. Linetec's wood grain finishes for aluminum mimic the aesthetic of real wood without swelling, rotting, or warping. Scratch- and corrosion-resistant, these finishes provide durable protection from UV rays and are impervious to humidity and insects.
Linetec is an environmentally responsible finisher; its wood grain finishes application utilizes a powder coat sublimation process. These finishes are applied to meet or exceed the American Architectural Manufacturers Association (AAMA) 2604 standard. This helps ensure reliable performance as specified and a finish performance warranty in most indoor and outdoor environments.
Request samples, from your inside sales rep, of these new aged oak wood grain coatings here or email us at sales@Linetec.com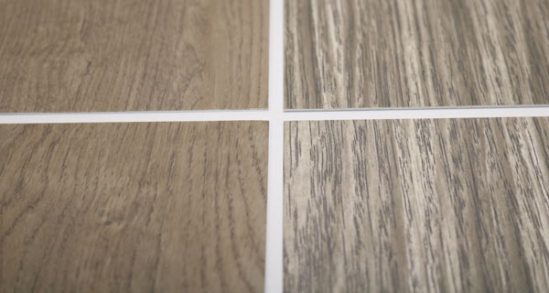 About Linetec
Located in Wisconsin, Linetec serves customers across the country, finishing such products as aluminum windows, wall systems, doors, hardware and other architectural metal components, as well as automotive, marine and manufactured consumer goods. The company is a subsidiary of Apogee Enterprises, Inc. (NASDAQ: APOG).
Linetec is a member of the Aluminum Anodizers Council (AAC), the American Architectural Manufacturers Association (AAMA), the American Institute of Architects (AIA), the Association of Licensed Architects (ALA), the National Glass Association/Glass Association of North America (NGA/GANA), the U.S. Green Building Council (USGBC) and the Window and Door Manufacturers Association (WDMA).
###