High-performance and highly attractive finishes for architectural aluminum products can benefit medical and health care facilities as well as their staff, patients and visitors.
Construction forecasts collectively agree that health care construction will continue to grow through 2023. Examining the institutional/nonresidential market sector:
Dodge Construction Outlook 2023 noted, "Health care will be the bright spot of the sector… where the dollar value will grow 14% and square footage 9%."
The American Institute of Architects (AIA) Consensus Construction Forecast said, "The two key pillars of the institutional market – health care and education – are both projected to have relatively healthy years." The AIA forecast indicated growth of 5.5% for the health care sector in 2023.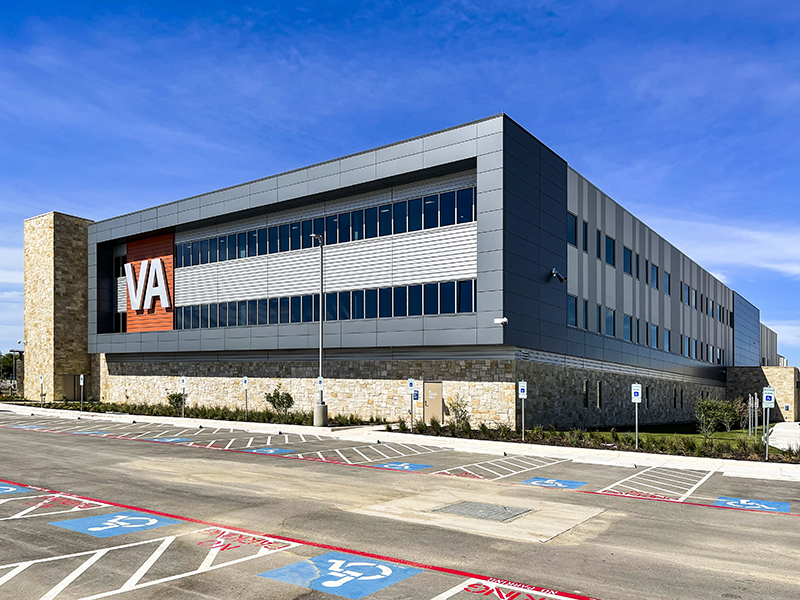 Modernization for pandemic-driven improvements and increased capacity for a longer-living, aging population drives the need for more inpatient hospitals, outpatient clinics, nursing homes, laboratories and other medical facilities. Nearly all age groups have an increased interest in preventative health care and wellness. While each of us make our own choices regarding a healthy lifestyle, everyone will have to visit a hospital or medical center at some point.
Architectural aluminum is an extremely versatile material that can be finished to add specific advantages depending on the health care facility's goals. Various finishes can prevent bacterial spread, support healthy indoor air quality and enhance biophilic designs, including natural-looking materials and maximized daylight.
Keeping it Clean
A priority when choosing finishes for a health care facility is first to maintain the health of the building occupants. This typically starts with an emphasis on cleanability. Generally, anodized and painted architectural aluminum can be easily cleaned with damp clothes, a mild detergent and simple water rinse. These cleanable finishes support healthy spaces, while keeping the aluminum, and the building, looking its best.
Even with heavy traffic, high-performance finishes on high-touch surfaces like entrances, windows, wall panels and column covers, can withstand continuous use. Painted finishes infused with antimicrobial protection also mitigate the growth of bacteria and contribute to the perception of a health care facility's sterile environment.
Supporting Sustainability
In addition to contributing to a project's appearance and performance requirements, anodize finishes in health care facilities also support sustainable and wellness goals. These finishes are an integral and inert part of the aluminum substrate, and pose no health risks.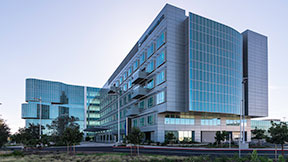 Health considerations associated with products' material composition are increasingly under evaluation, including by programs such as the U.S. Green Building Council's LEED® Rating System and the International WELL Building Standard. Supporting these programs' criteria and material transparency, Linetec's anodize finishes for aluminum have earned a Declare Label as Living Building Challenge™ Red List Free. They are in full compliance with the highest criteria as established by the International Living Future Institute, indicating that there are no applicable VOCs associated with the product.
As an environmentally responsible finisher, Linetec also safely captures and destroys VOCs associated with liquid coatings in its facility during the paint application process, and repurposes the heat produced from their reclamation. This means that when the finished products from Linetec are installed on a hospital, clinic or any building project, there are no adverse effects from "off gassing" on the building's indoor air quality or its occupants.
Benefits of Biophilia
Leveraging biophilia, or humanity's innate draw to nature, in hospital and clinic design can substantially affect the outlook and mindset of patients. Biophilic elements help patients feel connected to the natural world, creating calming surroundings that promote healing by increasing emotional well-being.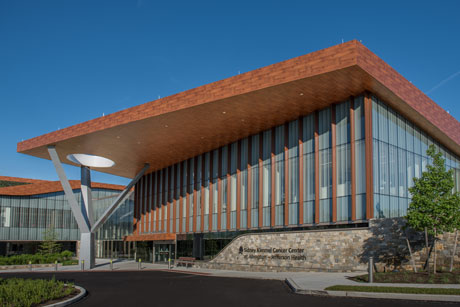 Aluminum used for cladding, framing and other architectural elements can be finished to mimic natural materials, while retaining the benefits of finished aluminum. Wood grain finishes for aluminum can make metal look like different timber species, and the finished aluminum will not rot, warp or fade. Terra cotta finishes can look and feel like real clay, and the metal's textured finish offers a more economical, more available choice with less maintenance.
Daylighting also is recognized as a significant part of biophilic design. Access to natural light and views helps regulate the body's natural circadian rhythm, and is an important consideration in the design of health care facilities. Studies show that sunlight helps lower patients' length of stay and pain levels, benefits mental health and sleep, and improves concentration and job satisfaction for health care professionals.
Curtainwalls, windows and skylights' finished aluminum frame the views and bring daylight into patient rooms. Using metallic or white finishes can accentuate the reflectivity and draw light more deeply into the interior. Well-lit spaces enhance the perception of a bright, clean facility.
Contact us to learn more about the optimal finish for your next health care project.
Contact Linetec