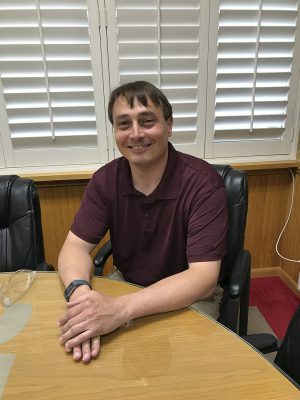 Q: Tell me about your job
A: I manage the LMI and thermal operations at Linetec. Our Linetec Managed Inventory (LMI) program currently has inventory belonging to 39 different customers. Our thermal department provides pour and debridge, as well as strut processes to improve the thermal properties of aluminum extrusions.
Q: What did you do prior to Linetec?
A: Prior to Linetec, I was a supervisor at a company that manufactured components for the trailer industry – mostly couplers, winches and jacks.
Q: What is your favorite part of your job?
A: Interacting with all the great people at Linetec and in our customer base. It is great to see individuals come together and work to develop a solution to a challenge. We have so many people here with tremendous knowledge and experience; there is almost nothing we can't handle.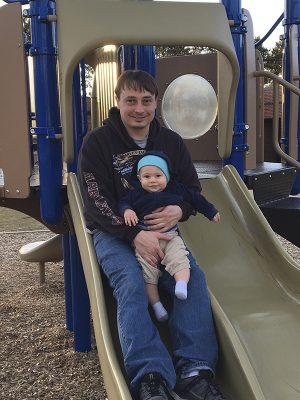 Q: What poses the biggest challenges for you?
A: Our quick turn times. Much of the workload in both thermal and LMI runs on a very tight turn time of only a couple of days. Some things are hard to plan when you have to guess what the schedule will be. I am fortunate to have a team that consistently rises up to the challenge.
Q: What is something you are looking forward to?
A: I am currently in the middle of remodeling my kitchen and it has been taking a long time, especially with two young sons at home. I am really looking forward to completing it, and then seeing what projects I can come up with next.
Q: What is something people don't know about you?
A: I very much enjoy getting out on my motorcycle. I have traveled through 26 states and at least 200,000 miles in my time riding. With my sons, I no longer get out as often as I used to, but I still dedicate some time for at least one trip across the country each year. I'm always heading somewhere there are mountains and good roads.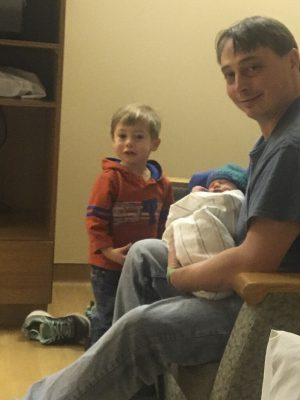 Q: If Linetec gave you a surprise three day paid break to rest and recuperate, what would you do with those three days?
A: Take my family to some museums and parks. I enjoy taking them places to see and experience new things. In particular, I would go to the train museum and the zoo, as well as Bay Beach to check out some rides.
Q: What always cheers you up when you think about it?
A: My two sons. I have a 5-month-old and one that is almost 3 years old. It is such a blast watching them grow and learn about the world. It is surprising how much fun it can be standing on the sidewalk watching ants go in their "houses," and the awe in his eyes when he sees a tow truck or backhoe is really fun to observe.