Metal Architecture magazine recently featured Linetec's recommendations on "Finding the Right Aluminum Finish."
Authored by Tammy Schroeder, Linetec's marketing manager and LEED® Green Associate, the article describes considerations for selecting and specifying high-performance painted coatings and anodize finishes.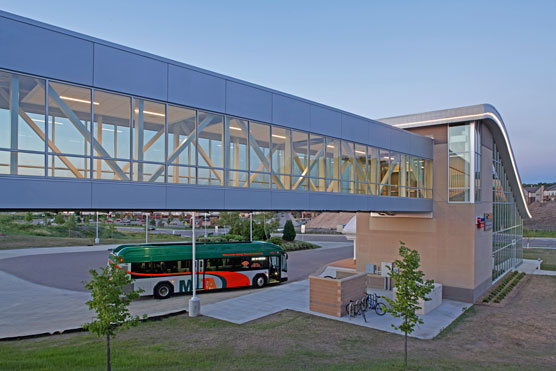 Within the article, two project success stories highlight the range of finish options offered by Linetec: Minnesota's "A Line" Bus Rapid Transit shelters showcase Class I clear anodize on their aluminum framing and signage. Florida's Intermodal Terminal Facility at the Orlando International Airport's South Airport Complex rely on a bright silver colored 70 percent PVDF-resin based coatings for the skylight's aluminum framing system.
Both project examples detail the American Architectural Manufacturers Association's (AAMA's) industry-leading performance specifications followed by Linetec. AAMA 611 guides performance specifications for anodizing architectural aluminum components. AAMA 2605 sets the highest performance specification for painted coating applications on aluminum extrusions and panels.
Click here to read the article in Metal Architecture.
To learn more about Linetec's finishing services or for personalized assistance with finish selection, contact your local representative or email sales@linetec.com.