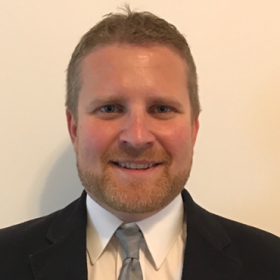 Tell me about your job?
I am a Senior Technical Engineer within the engineering team at Linetec. My primary responsibility is to provide technical leadership to the organization by solving complex problems that maintain and improve our processes.
As a technical engineer supporting a finishing plant, you need to focus on both internal and external customers to ensure you design and implement improvements that can be maintained and operated by our operations team, but also give our customers exactly what they want when they want it. Having open and strong communication is vital to help influence and work across all areas of the organization. Safety, quality, capability and cost are some of the main factors when engineering a solution. You also need to account for a lot of other technical and operational factors to ensure you optimize the project solution.
My primary focus is on improvement projects. I am working on several projects that are analyzing our current processes and looking at innovative strategies to improve them through automation and technology. Another important part of my job is more of a tactical role of providing daily support engineering to our operations and maintenance teams. I am the lead support engineer for the Polywood, Oxidizer/HVAC and Anodize Weld Racking processes. I am also the secondary support engineer for the Brushing, Pour and Debridge, and Radius Thermal processes. As an engineer, project type and size can vary greatly based on need and priority, but staying focused on structured problem solving techniques and engineering disciplines helps me solve any problem.
What did you do prior to Linetec?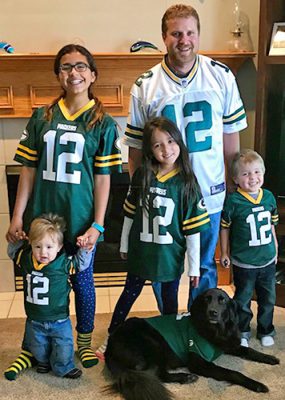 My journey to becoming a Linetec team member starts with my decision to become an engineer. I graduated from the University of Saint Thomas in St. Paul, Minnesota with a B.S. in mechanical engineering.
For the last 12 years, I worked at Federal Premium Ammunition located in Minnesota, where we manufactured components and assembled ammunition for the hunting and shooting industry. During my time at Federal, my engineering responsibilities included team leadership, program management, capital project management, strategic planning, machine/process design and engineering process management. I was a technical leader within the organization and got to work on a lot of fun and exciting projects that at times were very challenging.
Most recently, I was a Senior Manufacturing Engineering Supervisor that led a multi-disciplined technical team of 17 engineers, technicians and mechanics. One of my most proud achievements was helping plan and manage the Factory of the Future program – a capacity expansion initiative that focused on cost reduction strategies through process innovation.
What is your favorite part of your job?
Problem solving! As a technical engineer at Linetec you are assigned some of the hardest problems that our company needs to figure out. I like to think of engineers in an industrial plant as the doctors of the organization 
that execute projects to keep a factory running and/or make it better. My philosophy is that every problem is an opportunity and, a lot of times, there are many different paths you can take to solve a problem. These outcomes need to balance all aspects of the finishing process to ensure it meets the business need and mitigates all risk.
I couldn't answer this question without talking about the engineering team at Linetec. It is a great team made up of team members that specialize in different skills and backgrounds. We work together to analyze problems from different perspectives that help deliver optimal results. Having 13+ years in manufacturing has taught me that nothing is more important than working together with a great team.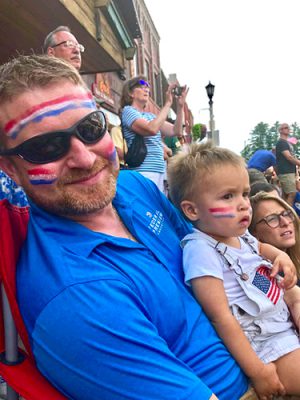 What poses the biggest challenges for you?
Problem solving! It's funny that the favorite part of my job is also the biggest challenge. But it is true that challenges don't always have to be scary or hard. When you maintain a positive attitude and utilize structured problem solving, anything is achievable. The single most important skill taught in engineering school is problem solving. At Linetec, there are a lot of variables that you need to determine how you will solve a problem, but that is the fun part of being a technical engineer.
Being new to Linetec and the architectural finishing industry presents exciting challenges to work through on a daily basis. Over the first few months in my new position I have spent time working on projects that help me learn and study. Blending my past successes and failures with new challenges at Linetec helps me deliver the right solution.
What is something you are looking forward to?
In these first few months at Linetec, I have quickly come to appreciate our team and the people that make up the Linetec family. Every day, you find people with positive attitudes and smiles on their faces. This makes me look forward to saying hello each morning.
I am looking forward to being a Linetec team member for a long time and continuously learning about the industry. Having the opportunity to work at Linetec has opened my eyes to a whole new segment of manufacturing. Supporting the architectural industry is amazing, especially when you get a chance to see the finished structure and feel that you were a part of building something so beautiful.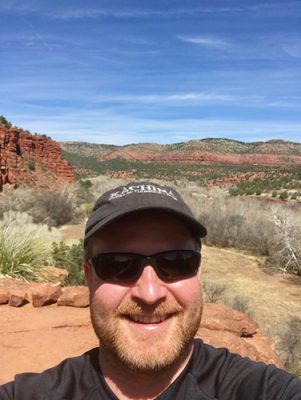 What is something people don't know about you?
I am new to the Wausau area and just moved from Minnesota. I have been asked, "Why did you come to Wausau?" Well, Linetec is a great company. It would be easy to say that the opportunity to work for Linetec was just too good to pass up, but there is another reason: I grew up in Northern Wisconsin in a town called Minocqua. We have a cabin on Lake Minocqua and I wanted my family to enjoy the same outdoor activities I did growing up.
My beautiful wife Nohemi and I have four great kids: My oldest is Annie, who is 12 years old and  part of the MC United Soccer Club that travels around the state for games. Kristen is my 8-year-old daughter and hopes to sign up with the Timberline Figure Skating Club. I have two boys, four-year-old Teddy and two-year-old Marty. They definitely keep my wife and I busy.
But don't worry…my family and I are Packer fans!
If Linetec gave you a surprise three day paid break to rest and recuperate, what would you do with those three days?
This one is simple for me. I would head north to our cabin in Minocqua with my family. We would enjoy the lake by swimming, paddle boarding, water skiing and all the great things that Northern Wisconsin provides.
Rest-and-recuperate can be a hard concept to think about for a father of four young children, so we try to stay active and have fun.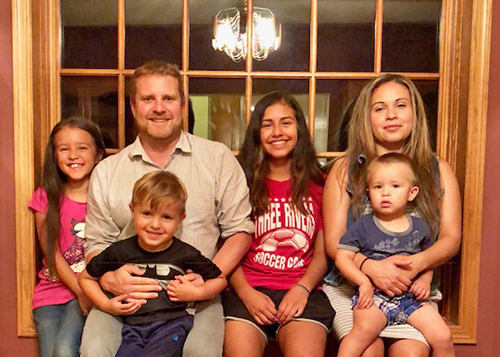 What always cheers you up when you think about it?
My wife and kids are such a big part of my life and I prioritize family above all else. It is not always easy having a large family, but it truly brings me happiness when I see my wife and kids succeed.