Q:  Tell me about your job
A:  I was recently awarded a Day Shift" production supervisor position for anodize. My job consists primarily of leading the Anodize Line 1 and Line 3 production teams.
Q: What did you do prior to Linetec?
A: Before joining Linetec, I spent the previous 12 years working in the construction industry.  The first seven of those years were in the trades, completing an apprenticeship program and then working as a journeyman on commercial and industrial projects. I obtained my bachelor's degree from UW-Stout, and was most recently working as an assistant project manager for a specialty contractor out of Minneapolis.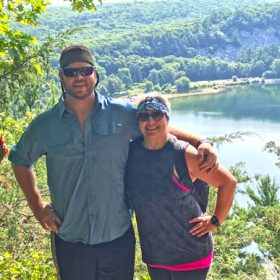 Q: What is your favorite part of your job?
A:  I enjoy leading and building teams. Working with a new associate through their training process, and then seeing that associate grow and succeed in their position at Linetec is one of the best feelings you can have as a supervisor.
Q: What poses the biggest challenges for you?
A:  I recently transferred from working in paint production, so there is a lot to learn about the anodize process. There is a terrific team around me at anodize who are always willing to answer questions, and help me learn.
Q:  What is something you are looking forward to?
A:  My family is flying out to visit my sister in Washington, D.C. for Christmas. She usually comes back to Wisconsin, so it is nice when we are able to visit her.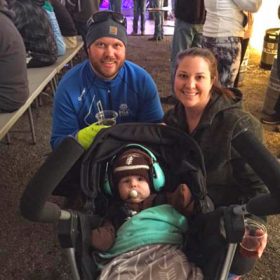 Q: What is something people don't know about you?
A:  One thing that people don't usually know about me, other than my friends and family, is that I am a Vikings fan. My dad grew up in Minneapolis, and one of my great uncles was on the chain crew for the team. Let's just say it has been difficult, especially with the success that the Packers have had over the past couple decades.
Q: If Linetec gave you a surprise three day paid break to rest and recuperate, what would you do with those three days?
A:  I would spend the extra vacation with my family at the cabin up North. We would probably hit the lake to do some fishing, take the kayak or canoe out for a lap, and then get a fire going at dark to roast some marshmallows.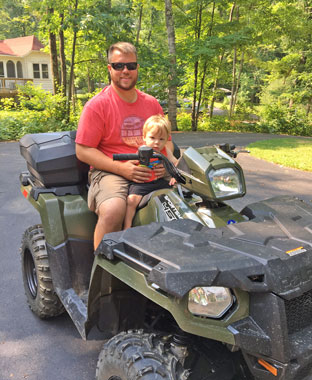 Q: What always cheers you up when you think about it?
A:  My son. He is 19 months old, and is just so much fun to be around. His favorite activities are reading books, and harassing our two black lab dogs. I get to be a kid again when I am spending time with him.