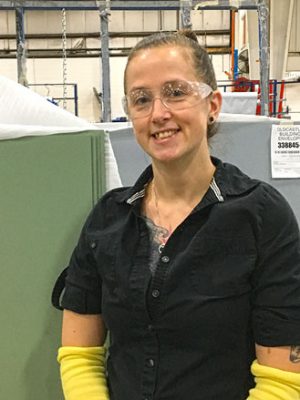 Q:  Tell me about your job
A:  I am the Packaging and Crating Supervisor at the paint facility.  My team actively works to package products leaving Linetec so they are not damaged while being shipped to the customer.  It is a very fast-paced environment and no two orders are the same.  At times, we have to be creative and think outside the box.  The material we working with can be anywhere from one foot long to 30 feet long.  The variation in the product and customer base keeps the job interesting and fulfilling.  Customer-focus drives our team!
Q: What did you do prior to Linetec?
A:  My first job was working in a bakery, I couldn't eat doughnuts for 20 years!   After high school, I built houses for eight years.  I really loved that job.  I started out doing drywall and ended up as an electrician.  They only area I never worked in was plumbing.  It was a great job and it kept me active; I liked that.  After that I started at UPS as a part-time supervisor and you could say I found my calling.  I love what I do as a supervisor.  Building a great team, helping my team grow, meeting deadlines and now working in a continuously changing industry is really exhilarating.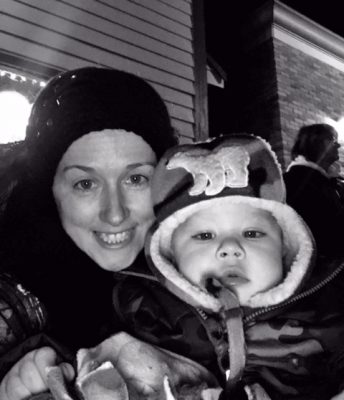 Q: What is your favorite part of your job?
A:  Helping my team grow.  I have been blessed to have a really great team.  It is so awesome to be able to offer my folks opportunities to succeed and see them take complete ownership.  The accomplishment I see in them and in the pride they take in their work makes for a great day.  Being a leader is hands down the best part of my job!
Q: What poses the biggest challenges for you?
A:  The biggest challenge in my job is juggling all the tasks and trying to manage time wisely.  There are so many different things we do as supervisors; you can never get to everything in one day.  Learning to prioritize and deal with the fact that there is always something else to do has been tough.  I do not like to leave things undone, but you have to realize those things will be there for you tomorrow.  Just hit the important one first!
Q:  What is something you are looking forward to?
A:  I am looking forward to the Christmas break.  I am going to try to get my son's potty-training started over the break.  No more diapers would be really exciting for me!
Q: What is something people don't know about you?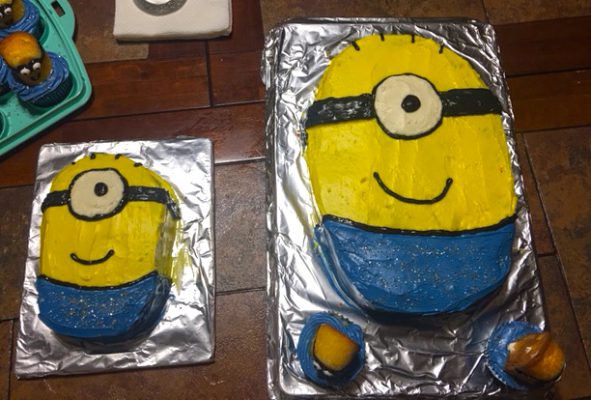 A:  I love to bake.  When I worked at the bakery I had the opportunity to decorate wedding cakes, birthday cakes, etc.  I really enjoy doing that.  I made the cake for our baby shower and I made a Minion cake for my son's birthday this year.  It turned out okay, but it had been awhile since I had made a cake. I'm getting back into the swing of things.  If I could start my own business I would run an archery shop and make cakes on the side.  Sounds like a funny combination.  Those who know me well know I LOVE ARCHERY and now everyone knows I enjoy decorating cakes, too.  I used to watch the cake competitions on the Food Network religiously.  You see some crazy stuff on there.
Q: If Linetec gave you a surprise three day paid break to rest and recuperate, what would you do with those three days?
A: I would stay home with my family and spend the days outside.  We are a very outdoorsy family.  We like to hunt, fish, walk in the woods, and play in the yard and lakes.  Now is the ice fishing time of the year, so we are pretty stoked to be getting out on the lake soon.  It  will be my son's first year of ice fishing,
Q: What always cheers you up when you think about it?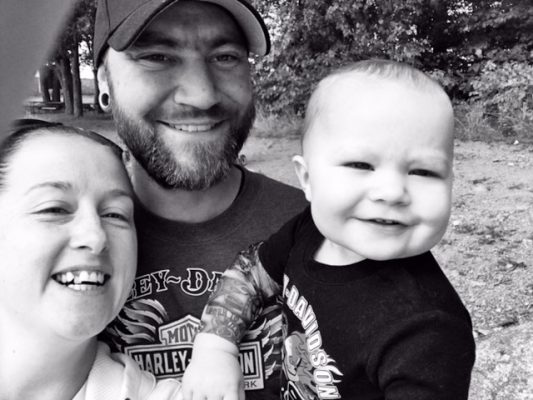 A:  My son.  He is the coolest little guy!  I look at him all the time and think, "How did I have a part in making someone so awesome?"  He is so happy.  We run and laugh and play all day long when I am home.  My favorite times are sitting on the couch with him, all snuggled up, watching his favorite movie.  That little guy has mommy wrapped around his little finger.