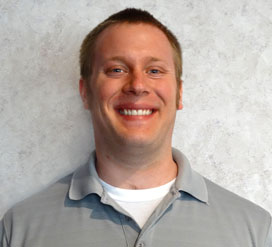 Tell me about your job
As a manufacturing engineer at Linetec, it is my job to research, develop and implement cost-effective tools, equipment and controls to continuously improve manufacturing processes. I also help achieve safety and production goals. Projects are often initiated after discussions with our associates, and then I evaluate, prioritize, manage and complete these projects. I work with engineers, contractors, fabricators, vendors and other Linetec associates to complete a wide variety of projects ranging from automated systems to carts.
What did you do prior to Linetec?
Prior to working at Linetec, I was a product engineer at JARP Industries, a local manufacturer of custom hydraulic cylinders for demanding applications. I started at JARP shortly after graduating from the University of Wisconsin (UW) Platteville with a mechanical engineering degree. I chose to pursue an opportunity at Linetec to be involved with more complex projects. UW-Platteville, UW-Marathon County and a variety of work experiences throughout college helped prepare me for the engineering career ahead of me. Work experiences included an internship at Hydratight, an internship at Neenah Paper, a co-op at Greenheck and a summer position at FAITH Technologies. Linetec associates may also recognize me as a former employee at Culver's in Wausau. In short, I was very busy gaining experience and growing as an engineer before working at Linetec.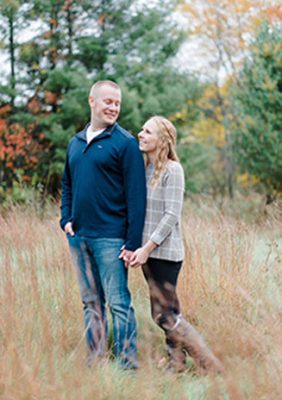 What is your favorite part of your job?
The most rewarding thing for me is seeing concepts turn into reality.
What poses the biggest challenges for you?
As a young engineer, there are many aspects of my job that challenge me. These include troubleshooting existing equipment, specifying new equipment and managing multiple projects simultaneously. However, the biggest challenge for me is managing my work day. Each day, I have a plan for what I want to get done, but it seems like I am constantly reshuffling.
What is something you are looking forward to?
I am really looking forward to the holidays this year because it will be the first holiday season married to my wife, Susan. Hopefully this year we will finally visit the Rotary Winter Wonderland at the Wildwood Zoo in Marshfield! I am also looking forward to drinking eggnog out of my moose mug and champagne out of wedding champagne flutes!
Believe it or not, I am most excited to use the snow blower that my in-laws got my wife for her birthday.
What is something people don't know about you?
I enjoy cooking and love to buy kitchen gadgets. I like to turn leftovers into culinary masterpieces!