With the majority of Americans arriving by car to our destinations, parking facilities represent an overlooked opportunity to attract and welcome people. Airports, offices, entertainment venues, hospitals, hotels, government centers, high-rise residences, universities, shopping centers and transit hubs – all incorporate parking.
A parking garage offers a safe, secure place to park a vehicle out of the sun, rain and snow. More than a utilitarian structure, this space often conveys our first impression of a property long before we reach the building's lobby.
Finished architectural aluminum products can elevate the design of a parking garage to align with the building owner's investment. Choosing high-performance finishes adds value by helping present the intended appearance and perform as required in high-traffic areas with minimal maintenance.
Car Culture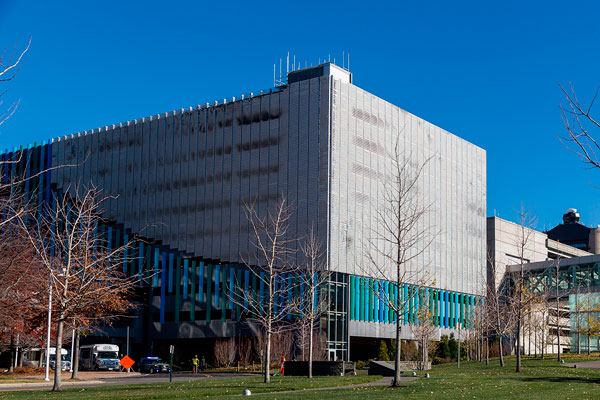 The U.S. parking industry is a $131 billion industry employing 581,000 workers, according to a 2020 report by the National Parking Institute.
The Statista Global Consumer Survey reported 76% of American commuters drive their own car between home and work, making it by far the most popular mode of transportation.
Tracking traffic volumes, the U.S. Department of Transportation's Federal Highway Administration found we have topped pre-pandemic levels. The seasonally adjusted vehicle miles traveled for August 2022 is 271.7 billion miles, a 0.10% ( 0.3 billion vehicle miles) change over August 2021. Cumulative Travel for 2022 changed by +1.7% (+36.1 billion vehicle miles). The cumulative estimate for the year is 2,163.7 billion vehicle miles of travel.
Fashionably Functional
Enhancing modern parking facility designs, finished architectural aluminum products are selected for wall panel and façade systems, storefront and curtainwall framing, doors and entrances, wind screens and sun shades, skybridges and more.
Architectural paint coatings can be specified in nearly any imaginable hue. When a new parking facility needs to compliment an existing building aesthetic or follow a company's brand identity standards, Linetec's custom matching and blending services can provide the correct look. When an old facility is ready for an update, we can help you find your color of choice.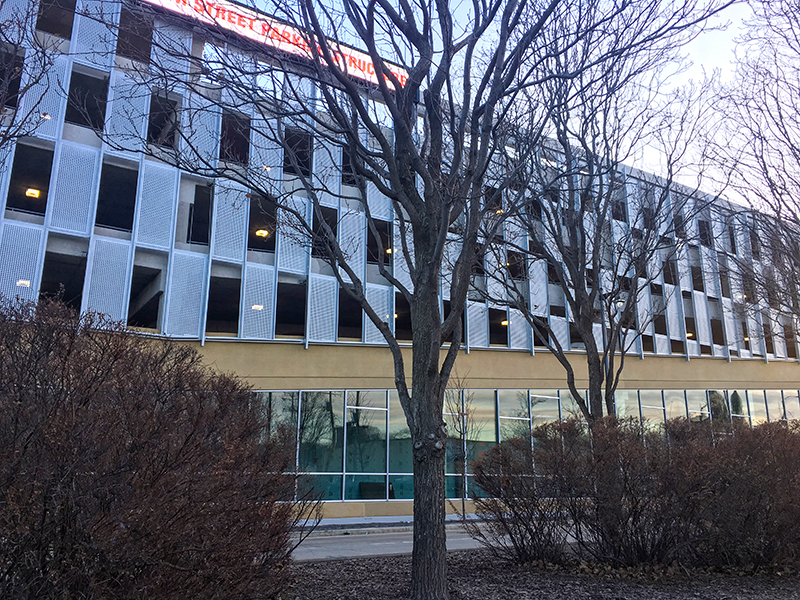 Anodize finishes have a more limited color palette, but also deliver exceptional performance and durability. Light tones of Class I anodize – clear, champagne and light bronze – provide a modern, metallic feel. Dark anodize tones – black, extra dark bronze and dark bronze – can add contrast when paired with neutral shades or blend with traditional brick and masonry.
Wall panels not only conceal an otherwise bare concrete structure, but integrate it within the surrounding community. Aluminum-framed glazing systems create daylit entries and elevator bays contributing to our sense of comfort. Transparent stairwells and pay stations further support safety and security. Glass-enclosed pedestrian pathways allow us to visually orient ourselves. Sun shades and perforated screens offer shelter from the elements with a decorative flair.
Protective Performance
"One of the important aspects of parking facilities is their operations and maintenance," states the Whole Building Design Guide. "The constant use of parking facilities as an expected part of our infrastructure and as revenue generating requires unique maintenance and operational needs. Maintenance is crucial due to its complete exposure to the weather."
High-performance finishes for architectural aluminum products minimize maintenance and maximize longevity. For optimal protection of the metal, specify 70% PVDF resin-based architectural coatings that meet AAMA 2605 and Class I anodize finishes that meet AAMA 611. These and other AAMA standards are published by the Fenestration and Glazing Industry Alliance (FGIA).
Painted finishes that meet AAMA 2605 exhibit outstanding resistance to humidity, color change, chalk, gloss loss and chemicals and provide a long-lasting, durable finish for exterior applications. Class I anodize finishes also are ideally suited for exterior building structures and other products that must withstand continuous outdoor exposure. These anodize finishes are more resistant to salt spray, including in coastal environments and where road de-icing salt is used, and are more durable in high-traffic areas.
Sparkling Success Stories
When fans see the Milwaukee Bucks play basketball at the Fiserv Forum, most arrive by way of the attached parking garage. Working with Midwest Iron, Linetec finished the garage's storefront aluminum framing to match the arena's curtainwall using Fluropon® Classic II "Sparkly Silver" mica coating by Sherwin-Williams.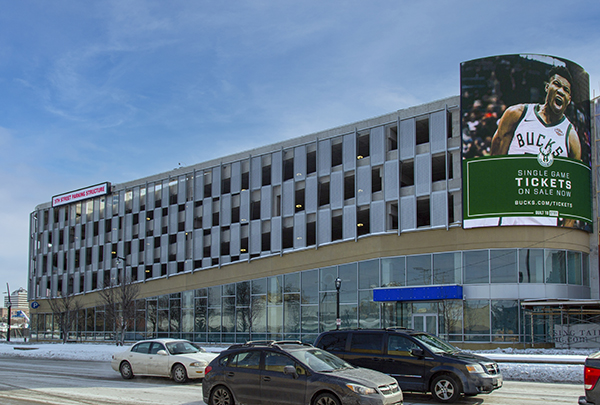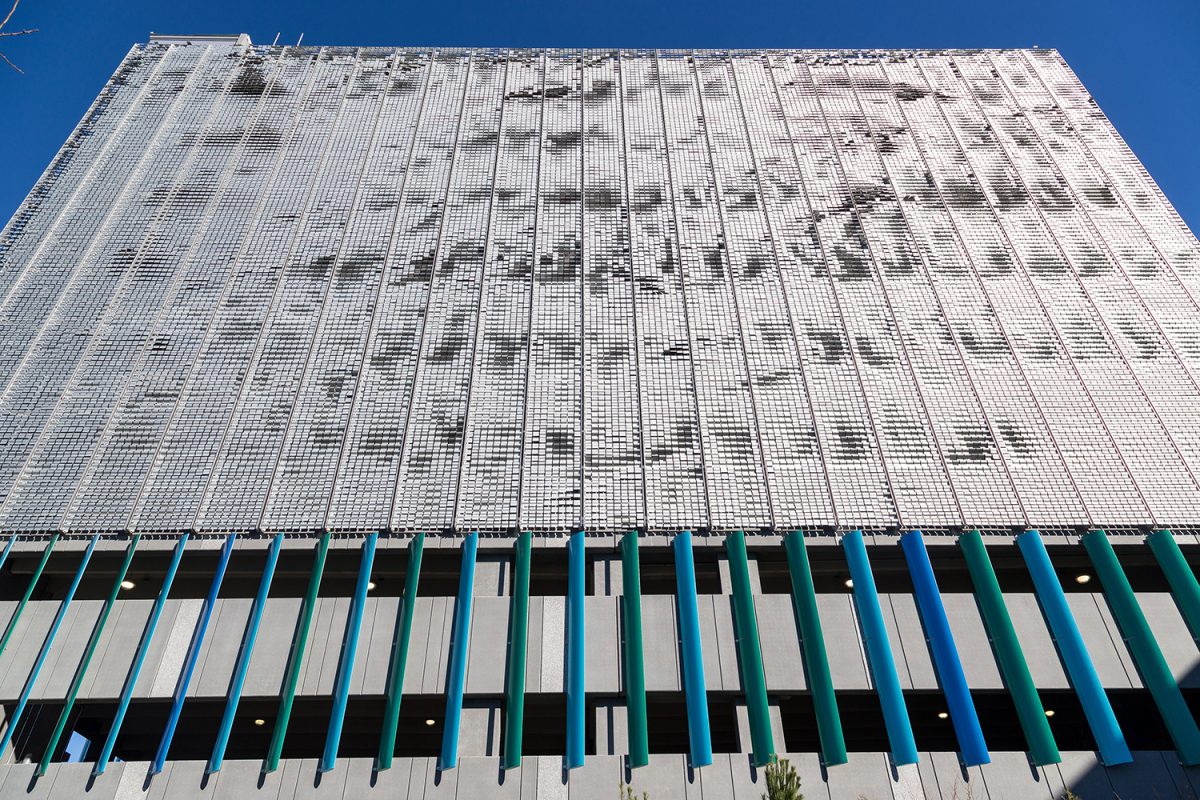 An even more dynamic appearance can be viewed on Boston Logan International Airport's 10-story West Garage Extension. Designed by Arrowstreet Inc. and manufactured by EXTECH, the dynamic façade system consists of more than 48,000 aluminum flapper panels that move in response to wind currents. Each flapper panel was finished by Linetec in Class I clear anodize.
We strive to make every project a success story. Please contact us for personalized assistance with your next parking garage project.


Photos courtesy of Midwest Iron and Extech