When specifying the highest quality, textured wood grain finishes for architectural aluminum products, you should use AAMA 2604. This industry-leading specification standard serves as the performance guideline for architectural coatings commonly used on aluminum framing members, panels and sheets in both exterior and interior applications.
Welcoming wood grain finishes
Real wood adds a comforting biophilic design element to commercial buildings, homes and public places, softening an exterior to create a warm, welcoming atmosphere. When properly specified with the right finish, aluminum products with wood grain finishes are more durable than wood.
Linetec's textured wood grain specialty finishes for aluminum allow you to enjoy the look of real wood for applications where it would be cost-prohibitive and difficult, if not impossible, to fabricate, install and maintain. Applications not only include window, storefront and curtainwall frames, but also entrance and overhead doors, column covers and wall panels, and more.
Enhancing your creative project applications, we offer more than 50 wood grain options and additional customization. We can accommodate aluminum in flat sheets up to 4-by-12 feet and extrusions up to 24 feet 21 inches (290 inches) in length.
Performing as specified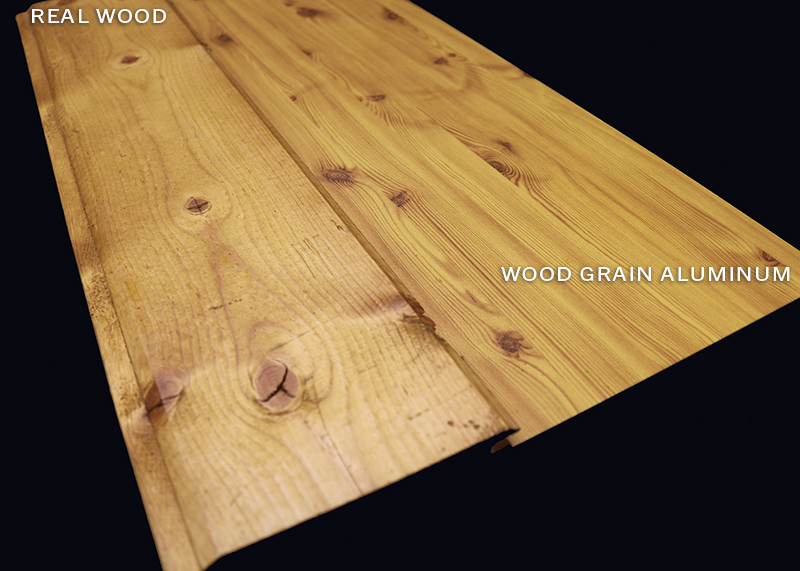 Our textured wood grain finishes are achieved with powder coatings using a sublimation process. Applied to meet AAMA 2604, Linetec's textured wood grain specialty finishes have been subjected to the most demanding testing for durability.
These finishes have proven resistant to corrosion, fire, high UV exposure, weathering, chemicals and abrasion. Along with good hardness, color and gloss retention, finishes that meet AAMA 2604 also successfully pass 3,000 hours of accelerated testing for salt spray and humidity resistance.
In contrast to real wood, the finished aluminum also does not swell, rot or warp; resists termites and insects; and alleviates seasonal staining, painting and most other maintenance. These characteristics allow Linetec to provide a standard five-year warranty for our wood grain finishes in most environments.
Industry-leading standard
Published by the Fenestration and Glazing Industry Alliance (FGIA), AAMA 2604 is more formally known as the "Voluntary Specification, Performance Requirements and Test Procedures for High Performance Organic Coatings on Aluminum Extrusions and Panels (with Coil Coating Appendix)." The most recent version, AAMA-21, was published in 2021 with errata added in April 2022.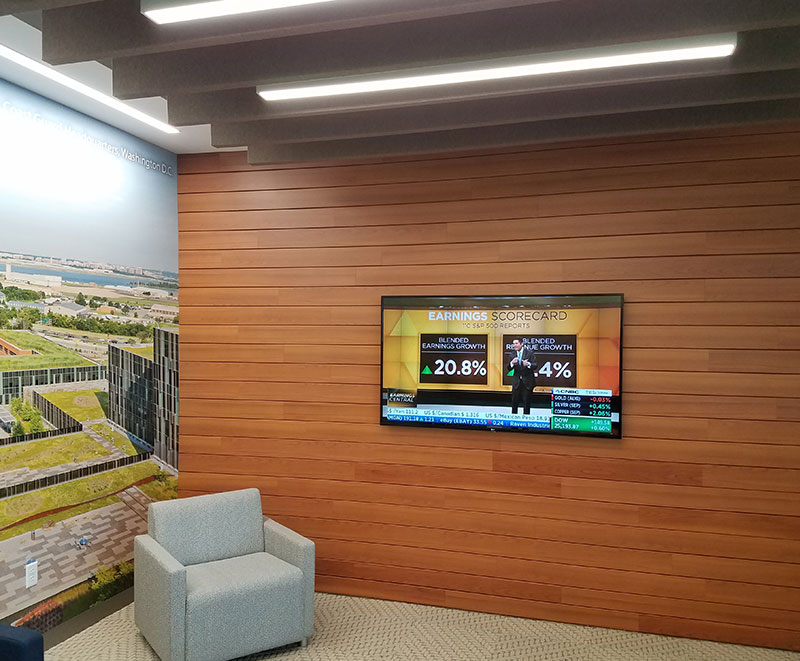 AAMA is the abbreviation for the American Architectural Manufacturers Association, which joined with the Insulating Glass Manufacturers Alliance in 2020 to create the FGIA. FGIA is dedicated to improving home and building performance through better glass, window, door and skylight technology and standards. As part of FGIA, AAMA documents continue to serve as the source of performance standards, product certification and educational programs for the fenestration industry.
AAMA 2604 may be referred to as part of the AAMA 260X series, which includes 2605, 2604 and 2603. All three pertain to both liquid and powder architectural coatings for aluminum substrates, with 2605 describing the highest performance standards and 2604 being an intermediate standard. AAMA documents are available for sale at the FGIA online store.
Contact Linetec for textured wood grain finishes that can re-create the look and feel of real wood, so you and your customers can enjoy the best of both worlds: the performance and durability of finished architectural aluminum, as well as the natural appearance of a variety of wood species.
Contact Us