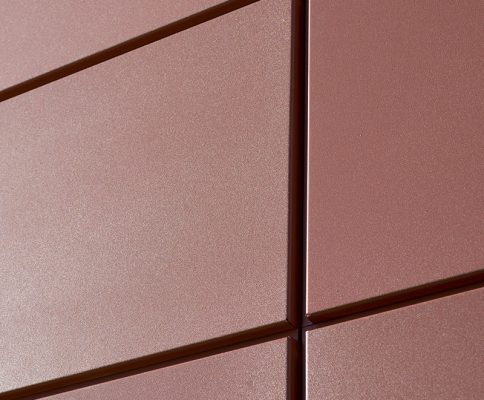 Terra cotta, Italian for "baked earth," is a clay-based material used historically in Asian and classical European architecture to create building materials, such as bricks, roofing tiles and decorative exterior embellishments. A naturally porous material, terra cotta often was glazed to make it watertight. Commonly associated with a characteristic reddish-brown, terra cotta can be a wide range of colors depending on the sourcing of the clay or applied glaze.
Terra cotta's prevalence faded as stronger, lighter weight and less expensive building materials were developed. Nevertheless, the aesthetic and texture of terra cotta has remained an attractive architectural element.
Achieving the best of both worlds, Linetec's Terra Cotta textured architectural paint coatings replicate the look and feel of this ancient clay-based material using modern, high-performance finishes for aluminum building products. These textured coatings can be applied to wall panel and façade systems, coping and trim, sun shades and canopies, or extruded framing for curtainwall, storefront, windows and entrances.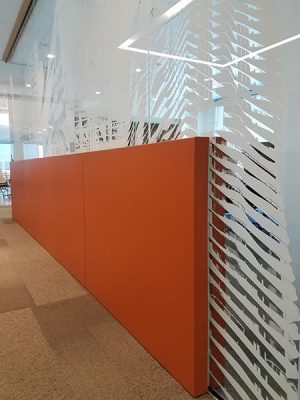 Like natural terra cotta, Linetec's Terra Cotta textured finishes are available in a choice of colors. Currently, 17 earth tones are offered and custom options can be specified. These timeless finishes fit seamlessly into contemporary biophilic designs or historic renovations. Their unique visual and tactile qualities provide a compelling contrast to shiny, smooth glass and metal.
Aluminum finished in textured Terra Cotta coatings are easier, faster and more economical to shape, ship and install than natural terra cotta. When used as framing members, Linetec also can thermally improve the finished material to support building project's energy efficiency, condensation resistance and interior comfort.
As a 70% PVDF resin-based coating, Linetec's Terra Cotta textured finishes meet the requirements of AAMA 2605, the industry's most stringent, high-performance specification standard. These architectural finishes are tested to exhibit outstanding resistance to humidity, color change, chalk, gloss loss and chemicals, and backed with Linetec's standard 10-year warranty.
For personalized assistance in selecting Terra Cotta textured coatings or other specialty finishes for your next project, please contact your sales associate.