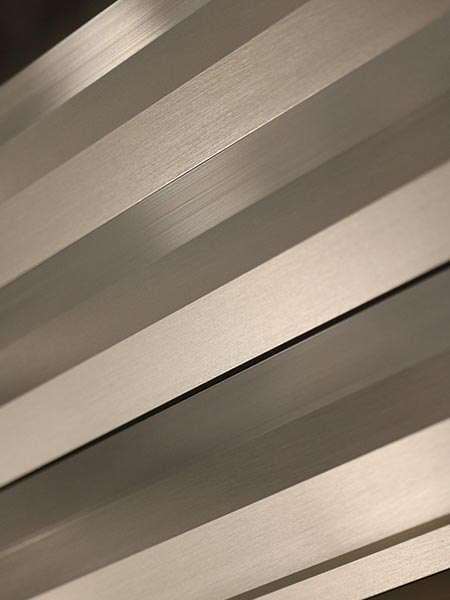 Enhancing and protecting brushed stainless anodized
Stainless steel has long been used in the architectural construction industry for its luster, richness and highly-reflective appearance. This unique look could only be found in stainless steel until now… as Linetec introduces "Brushed Stainless Anodize" finish.
Brushed stainless anodize creates a similar look on aluminum offering a more cost effective, lightweight option. The brushed pattern simulates the appearance of stainless steel.
Brushed Stainless Anodize finish resists fingerprints and scratching, and requires minimal maintenance including in high-traffic areas offering excellent wear and abrasion resistance.
Linetec's Brushed Stainless Anodize utilizes an environmentally-friendly brightening process in conjunction with its eco-friendly anodize process, and is 100 percent recyclable.