Las Vegas
Convention Center
GLASSBUILD AMERICA IS THE LARGEST GATHERING PLACE FOR THE ENTIRE GLASS, WINDOW AND DOOR INDUSTRIES IN NORTH AMERICA
our finishes are on display at GBA:
TEXTURED WOOD GRAIN FINISHES FOR ALUMINUM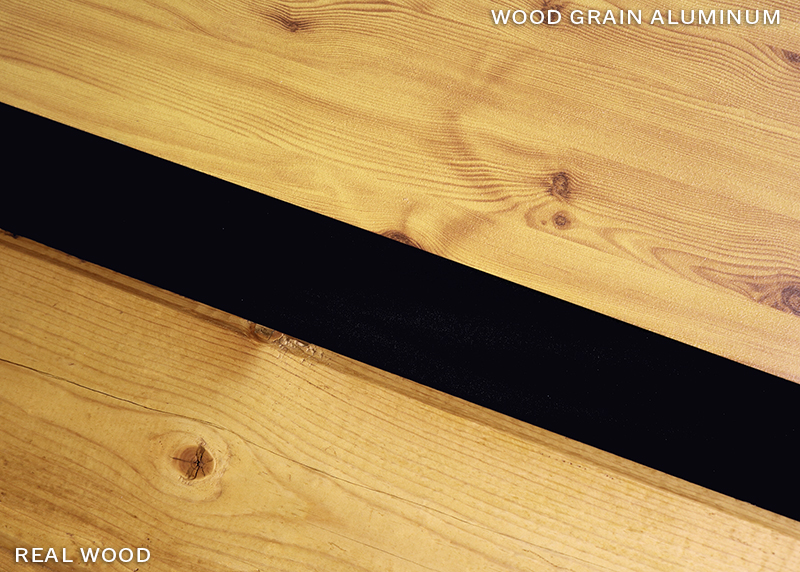 Linetec's specialty wood grain coatings for aluminum provide the benefits of metal with the biophilic beauty of natural wood. Choose from more than 50 wood grain species and colors, along with textured grain patterns. Ensuring a durable surface that retains its color and gloss, Linetec's Class 2, 2+ and 2.5+ powder coating process meets or exceeds the AAMA 2604 specification.
Linetec's wood grain finishes for aluminum mimic the aesthetic of real wood without swelling, rotting or warping. Scratch-resistant and corrosion-resistant, these finishes provide protection from UV rays and are impervious to humidity and insects. Supported with a five-year standard warranty, these wood grain finishes maximize the appearance, performance and lifespan of architectural aluminum products.
Suitable for both interior and exterior applications, these wood grain finishes are ideal for a variety of architectural components: canopies, trellis systems, handrails, fencing, interior and entry doors, interior wall panels, façade cladding systems, garage doors, shutters, column covers, window and door framing, mullions and decorative accents.
BORDEAUX ANODIZED ALUMINUM
As interest among the architectural industry remains high in the natural metal look, Bordeaux Anodize aluminum provides another option for both exterior and interior applications as extruded, stretch-formed or flat sheet architectural products.
Architects appreciate this unique finish for a wide range of projects: from eye-catching modern designs to historic restoration projects.
This exclusive, eco-friendly finish gives aluminum – including recycled aluminum – its bold and earthy burgundy appearance.
Like Linetec's proprietary Copper Anodize finish, Bordeaux Anodize is achieved through a three-step electrolytic coloring process. The resulting finish meets or exceeds all AAMA-611 Class I specifications and weathering tests, and is supported with a five year warranty. Class I anodize is resistant to salt spray and the seacoast, and it is extremely durable in high traffic areas.
TERRA COTTA COATINGS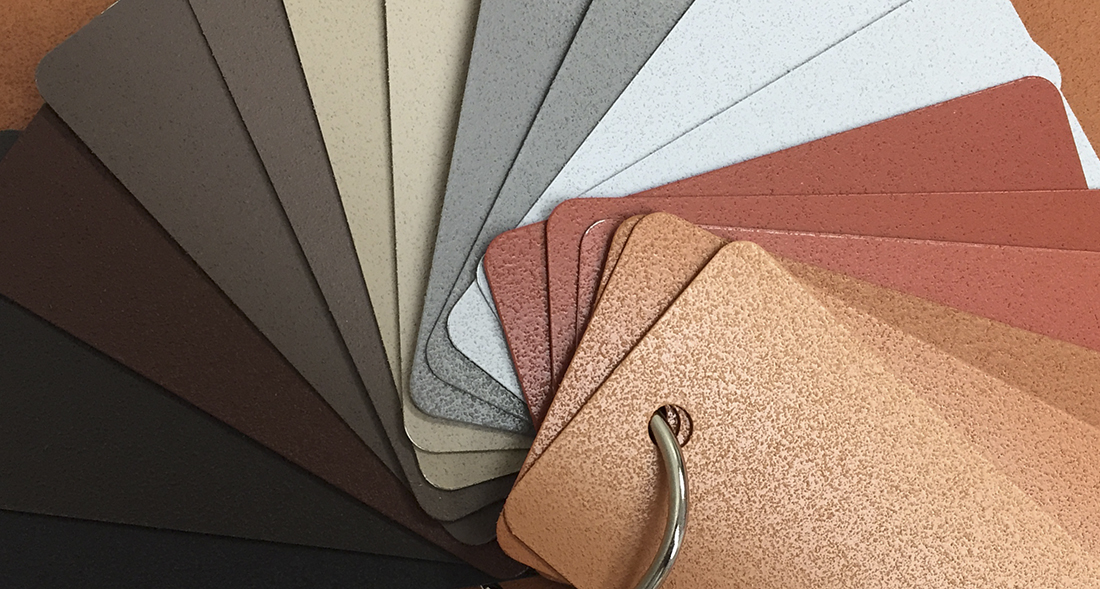 Terra cotta paint coatings offer a unique and attractive element to any building envelope. Aluminum wall panels painted with the terra cotta finish are lighter, can come in a large variety of shapes and sizes, and be delivered in a short lead time. Linetec's terra cotta paint finishes are available in seventeen standard colors with custom color options available.
& MORE!
SHOW SCHEDULE:
Tuesday, October 18:
10:00am – 5:00pm
Wednesday, October 19:
10:00am – 5:00pm
Thursday, October 20:
9:00am – 1:00pm
WE HOPE TO SEE YOU THERE!