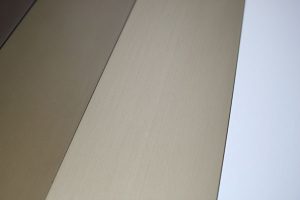 Linetec introduces Brushed Anodize as a new, unique aesthetic option for extruded and flat sheet architectural aluminum products. The brushed treatment delivers a subtly aged look that retains the metallic luster without diminishing the high-performance durability and sustainability of the anodized material.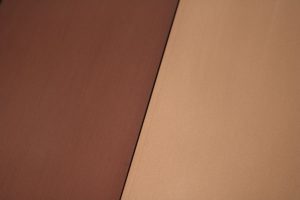 Brushed Anodize is available in all of Linetec's available anodize colors: clear, champagne, bronze tones and black, as well as our proprietary Copper Anodize and Bordeaux Anodize colors.
Gaining interest among architects and design professionals, this distinctive brushed appearance is considered an innovative, attractive choice for interior surfaces, storefronts and other highly visible areas. Linetec achieves its proprietary Brushed Anodize finish through mechanically brushing and anodizing aluminum extrusions. Linetec's goal is consistency throughout each job.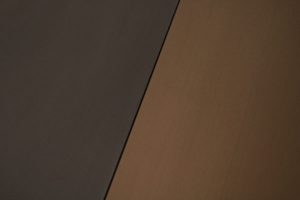 The new Brushed Anodize, like all of Linetec's anodize finishing for aluminum, is covered by a Declare Label as Living Building Challenge™ (LBC) Red List Free. This means that Linetec's anodize finishing is in full compliance with the highest level of LBC criteria established through the International Living Future Institute. Declare LBC Red List Free products are recognized by the U.S. Green Building Council's LEED Rating System, the International WELL Building Standard, and other programs promoting environmental responsibility.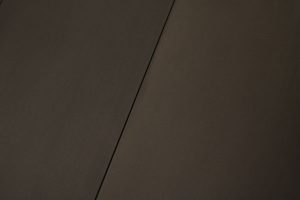 The Declare Label for Linetec's anodized aluminum lists a life expectancy of 40 years and indicates that there are no applicable VOCs associated with this product. Because it is an integral part of the aluminum substrate, Linetec's anodic coating results in a hard, durable finish.
As with all anodize finishes by Linetec, the new Brushed Anodize meets or exceeds the AAMA 611 industry-leading standard. Its long-lasting performance resists scratching, requires minimal maintenance and provides excellent wear and abrasion resistance, including in high-traffic areas and interiors.
For personalized assistance in selecting Brushed Anodize or other specialty finishes for your next project, please contact your sales representative.