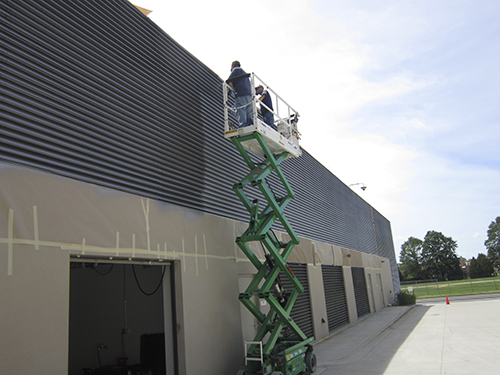 A building's appearance can strongly influence whether prospective tenants find it attractive enough to sign a lease, whether existing tenants want to renew a lease and whether the price point of their leases goes up or down. If finishes start to fade or fail, so too can a building's perceived value.
Helping building owners and facility managers revitalize an aging building envelope or correct a specific issue on a new building damaged during construction, Linetec can bring our repair and renovation finishing services directly to you. Freight damage, graffiti removal, refinishing anodize to a paint finish, ding and dent repair, metallic field finishing, interior or exterior repair – all qualify as potential field repair projects.
Our field service team has more than 30 years of experience with on-site finishing. We have the specialized equipment, professional people and specific knowledge to successfully complete your project.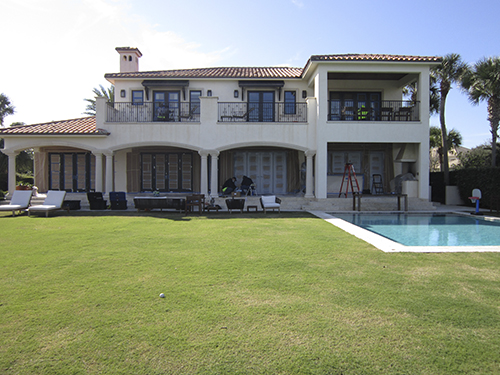 We collaborate with building owners and property managers not only to help to refresh and repair their buildings' finish, but also to ensure that our efforts cause minimal disruption to their tenants. Our teams can often begin their day as the building's occupants leave for the night.
Building occupants' health and wellness are always top of mind. Properties that have earned certification through the U.S. Green Building System's LEED rating system or the Living Building Challenge demonstrate a high priority on people and the environment. Supporting the sustainable goals outlined by these programs, Linetec's on-site finishing specialists can provide water-based PVDF resin-based air-dry coating systems.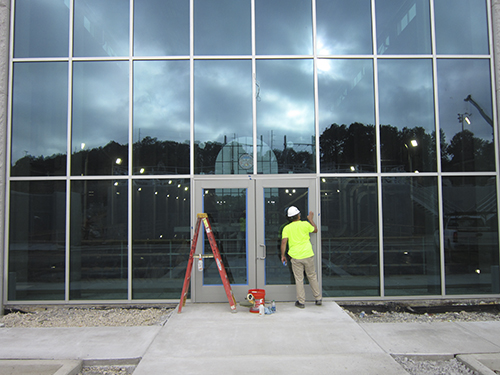 High-performance 70% PVDF resin-based finishes are the industry-leading architectural coating for exterior metal finish. Air-dry coating systems with PVDF resin-base offer the same superior weathering properties as the PVDF coatings that Linetec applies in-house at our facility. They resist marring and abrasion, withstand airborne pollution without staining or discoloring, and retain their excellent appearance. On the job site, just as in the factory, surface preparation, application and finish must be properly executed for a long lasting finish.
Linetec evaluates each project on an individual basis before issuing a warranty for on-site repair and restoration finishing. This is dependent on numerous factors including the base metal condition, base finish condition, site location and type of damage. A typical, limited warranty for Linetec's field finishing is five years.
For more information on our repair and restoration services, or to request a site visit to inspect your project, please contact Linetec's Field Service Manager at 715-846-3638 or email fieldservice@linetec.com.