Across the U.S., many commercial buildings' exterior designs feature aluminum cladding systems. Conveying a modern aesthetic, these metal wall products also are selected for their easy maintenance and long-term durability. Helping to ensure the intended appearance and performance, Linetec shared its knowledge in a recently published article in Construction Specifier."Finishing options for aluminum wall cladding" takes an informative look at selecting and specifying factory-applied, durable finishes. While the article focuses on aluminum cladding systems, much of the information is relevant to other architectural aluminum products. Click here to read the full Construction Specifier article.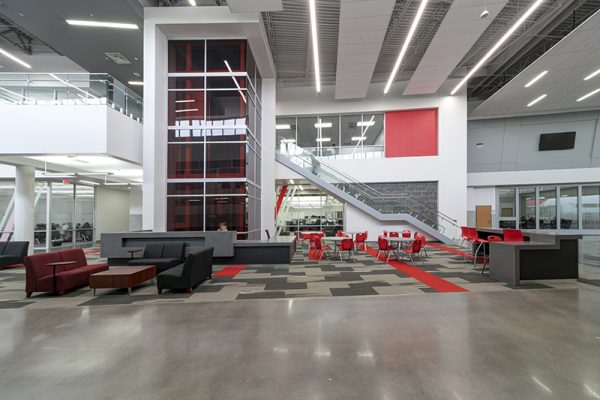 The seven-page feature explains:
Color range and options for aluminum cladding
Coating composition and classification
Painted coating performance
Anodize process and performance
Consistency in color and appearance
Material guidelines for optimal finish
Sustainability and longevity
The article concludes that, for the longest life of an aluminum wall cladding system, specify either an anodize finish to meet AAMA 611 or a 70% PVDF resin-based architectural coating to meet AAMA 2605. High-performance, PVDF resin-based coatings can be selected in nearly any conceivable color or combination of colors. Anodize finishes provide the highest performance, but in a narrower range of colors.
Offering customers a single source solution, Linetec provides both painted and anodized finishing for aluminum wall cladding and architectural products, as well as other value-added and specialty services. Let us know how we can assist you with your next project.

Photos courtesy of Tubelite, Dri Design and Quality Metalcraft